Toys
The Best LEGO Sets Over 1,000 Pieces

Updated June 22, 2019
1.5k votes
322 voters
10k views
21 items
List Rules Only LEGO sets with 1,000+ pieces.
Are you a master builder ready to take on these big LEGO sets that boast over 1,000 pieces? If so, look for sets from The LEGO Batman Movie, LEGO Star Wars, LEGO Jurassic World, and the LEGO Marvel Superheroes collections. Even the Ninjago Castle comes to you straight out of The LEGO Ninjago Movie. You might even recognize some the minifigures from the popular LEGO video games.
But maybe you want something a little more realistic that is still from a fun movie world? Then James Bond's Aston Martin DB5, that was featured in the classic film Goldfinger, just might be the set for you. There are also far more realistic sets such as the United States Capitol Building with removable dome and detailed interior. All of these sets are compatible with all LEGO construction sets so you can make your own creations.
Whatever your master builder heart desires, LEGO has a set for you. Vote up the LEGO sets you love the most that are over one thousand pieces and check back to see how they stack up brick for brick.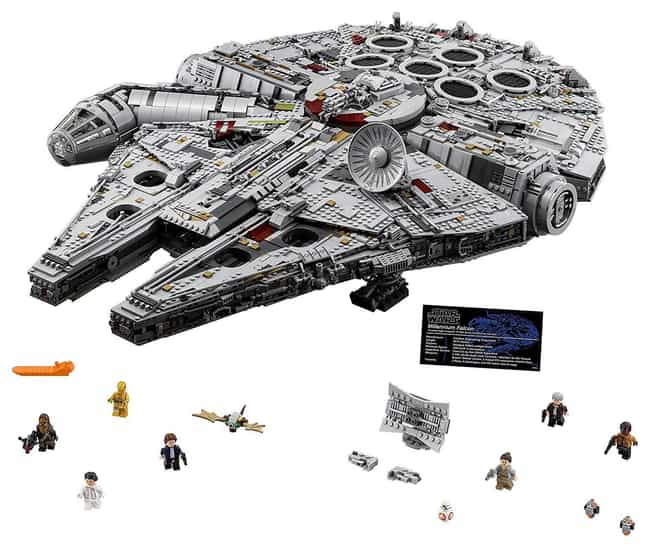 Number of Pieces: 7,541
Age: 16+
Size: 8" (21cm) high, 33" (84cm) long and 22" (56cm) wide
Minifigures: Han Solo, Chewbacca, Princess Leia, C-3PO, Older Hand Solo, Rey, and Finn
Special Features:
Includes BB-8 droid, 2 Porgs, and a Mynock

Ext. features:

removable hull panels, lowering boarding ramp, concealed blaster cannon, cockpit with detachable canopy, interchangeable sensor dishes, and quad laser cannons.

Int. features:

Dejarik holographic game, remote training helmet, engineering station, and a doorway build with passageway decoration.
Gunnery station features: gunner's seat, detachable hull panel, and fully rotatable quad laser cannon.
Part of the Ultimate Collector Series.
Price: $799.99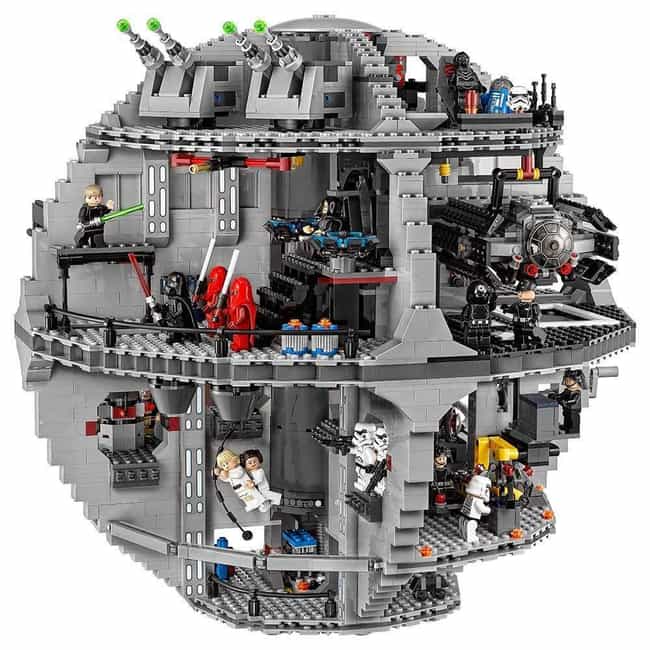 Number of Pieces: 4,016
Age: 14+
Size: 16" high and 16" wide.
Minifigures: Grand Moff Tarkin, Darth Vader, Emperor Palpatine, Imperial Navy Officer, Imperial Officer, 2 Stormtroopers, 2 Death Star Troopers, 2 Emperor's Royal Guards, 2 Death Star Gunners, Death Star Droid, Obi-Wan Kenobi, Chewbacca, Princess Leia, C-3PO, Han Solo (disguised), Luke Skywalker (Tatooine), Luke Skywalker (disguised) and Luke Skywalker (Final Duel), plus R2-D2, an Imperial Astromech and a buildable Dianoga trash compactor monster.
Special Features:
A very detailed representation of the Death Star.
Includes key rooms and locations from Star Wars:

A New Hope and Return of the Jedi.
Translucent green laser pieces.
Price: $499.99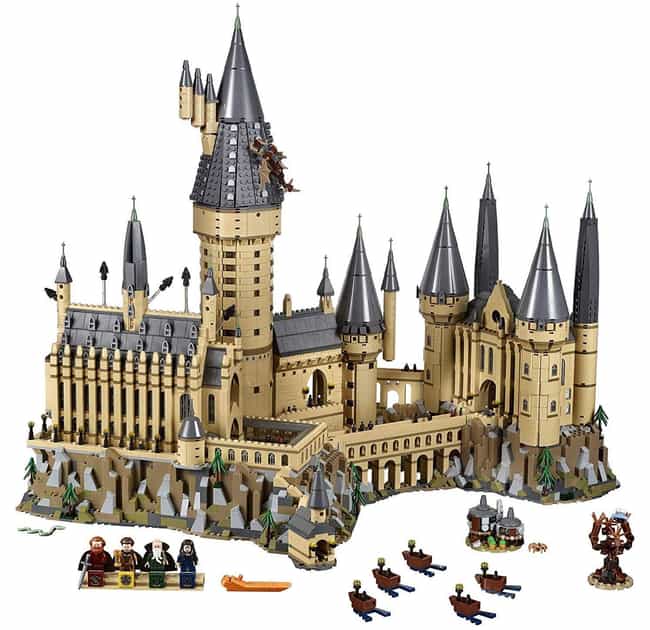 Number of Pieces: 6,020
Age: 16+
Size: 22" (58cm) high, 27" (69cm) wide and 16" (43cm) deep.
Minifigures: Godric Gryffindor, Helga Hufflepuff, Salazar Slytherin, and Rowena Ravenclaw
Special Features:
Includes 27 microfigures:

Harry Potter™, Ron Weasley™, Hermione Granger™, Draco Malfoy™, Albus Dumbledore™, Professor Snape™, Professor McGonagall™, Remus Lupin, Professor Dolores Umbridge™, Argus Filch, Lord Voldemort™, Bellatrix Lestrange, and more.
Includes buildable microscale models of Hogwarts Castle, hut of Hagrid, Whomping Willow tree, and 5 boats.

Featured rooms:

Great Hall, Defence Against the Dark Arts classroom, Chessboard Chamber, Room of Requirement, Chamber of Secrets, hidden Devils Snare room, Gryffindor common room, Professor Dolores Umbridge's office, Professor Dumbledore's office.
Buildable blue Flying Ford Anglia car.
Price: $399.99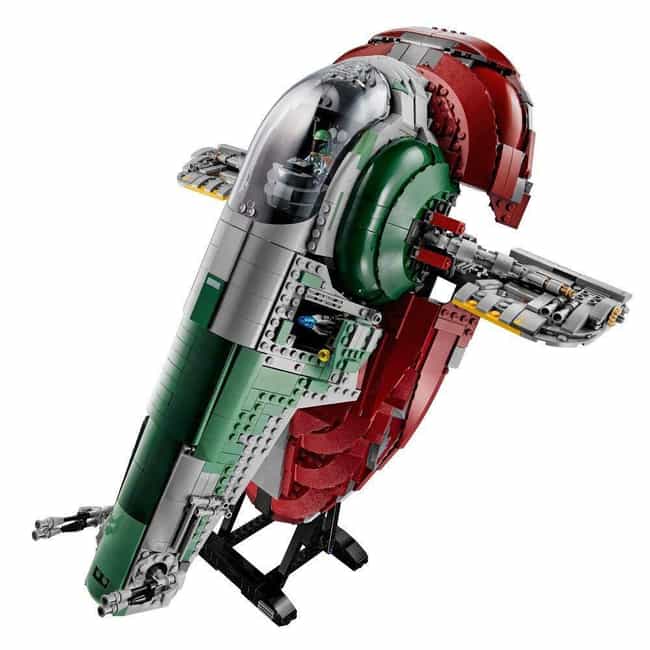 Number of Pieces: 1,996
Age: 14+
Size: 7" high, 17" long and 14" wide in landing mode.
Minifigures: Boba Fett™, Bespin Guard™, Stormtrooper™ and Han Solo™.
Special Features:
Includes Han Solo in carbonite.
Rotating cockpit.
Rotating wings.
Cargo hold compartment for carbonite-frozen Han Solo.
Hidden blasters.
Price: $199.99