Living
Lena Dunham's 35 Most Courageous Fashion Efforts, Ranked

3.7k votes
285 voters
94.8k views
35 items
Hey, it's a gallery of Lena Dunham pictures! That bastion of self assured twenty-something gals, just wearing clothes without a care in the world. Lena Dunham Fashion (with a capital F) could, at this point, be its own sub-genre of clothing, kind of like Mom Jeans, Hobo Chic, or NormCore. Dunham is spearheading a brave new world of fashion, one that doesn't play by anyone's rules, except your own. Dunham exudes confidence and positive body image, whether in a shirt with actual plastic lizards on it, or while wearing a dress that might actually be a birthday cake for an eight-year-old girl.
Looking for a Lena Dunham dress or some Lena Dunham clothes? Then check Pinterest for everyday household items and other unusual things to repurpose into unique statement pieces. Fashion is, at its heart, a means of self-expression. If you, like Lena are feeling like you just need to wear Elizabethan ruffles or a mesh tank top, then you do you. Lena Dunham Instagram pictures are a great source of bold fashion inspiration, featuring the Girls creator and star in everything from Big Bird shoes to sailor hats.
Love her style or hate it, rate Dunham's fashion choices are often courageous and brave,showing other girls and women that no matter what your personal style is, you should embrace it. Check out these brazen outfits and bold Lena Dunham looks as shining examples of her unabashed fabulousness.
Upvote the boldest, most... unique, fashion choices made by Lena Dunham below, then go out and get your self a cute top with your dog's face all over it. It's the only sensible and fashion forward thing to do.
This Dress That Is Looking Right at You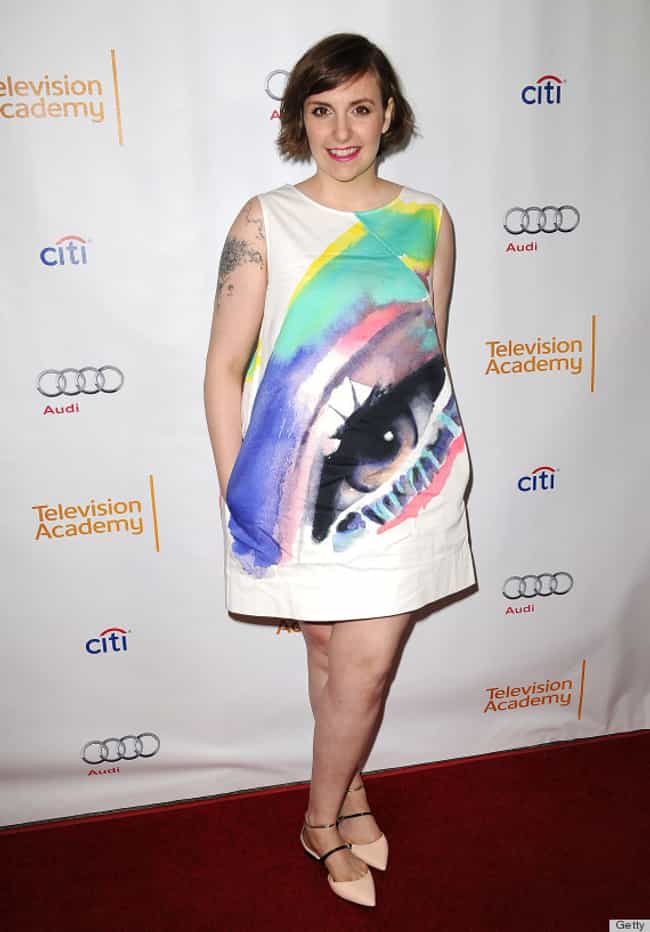 Hi, dress! Nice to meet you! Love what you've done with your eye makeup!

Is this a bold look?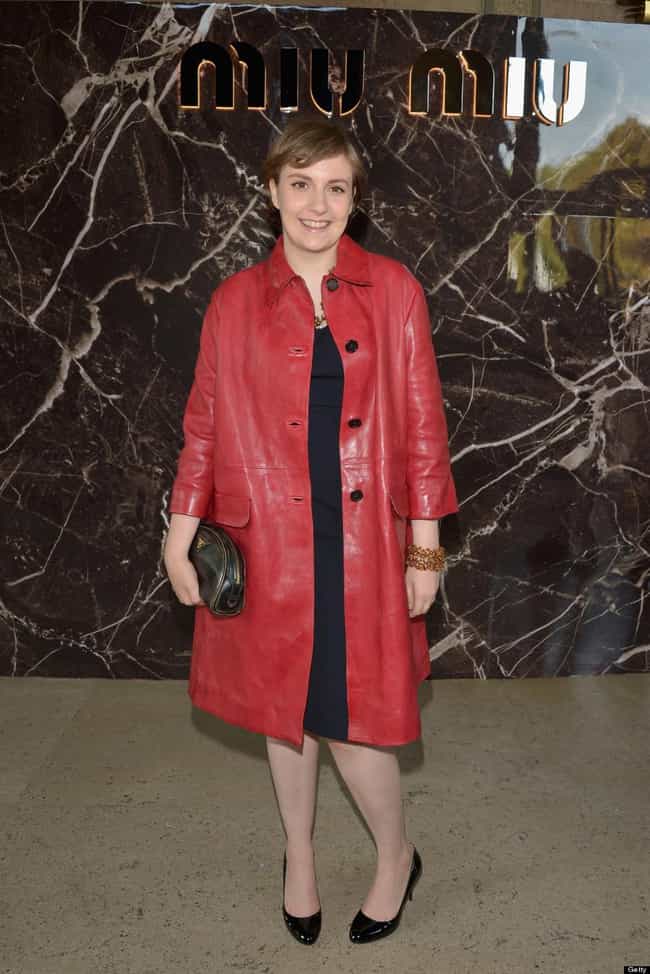 This coat is proof that all that time Tim Gunn spends harping at
Project Runway
designers about fabric choices isn't for naught.

Is this a bold look?
This Sexy Gift from Ellen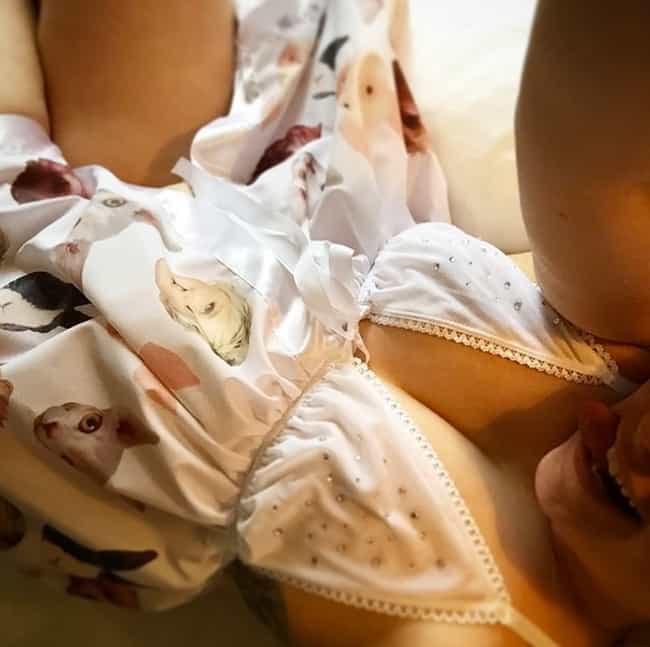 Once upon a time, Ellen Degeneres gave Lena Dunham a negligee. It was covered in
pictures of cats
and Ellen's face and also Dunham's dog. They all lived happily ever after, despite the fact that no one really ever understood them. The end.

Is this a bold look?