Entertainment
Les Miserables Movie Quotes

192 votes
79 voters
11.5k views
18 items
"Les Miserables" movie quotes bring the classical musical to life in a full-length feature film. Based on the book of the same name written in 1862 by Victor Hugo, which also was adapted for the long-running stage play, the 2012 "Les Miserables" movie was directed by Tom Hooper. Released on December 25, 2012, in the United States, "Les Miserables" caught critical praise including receiving eight Academy Awards nominations, most notably for Best Picture, Best Actor and Best Supporting Actress.
In "Les Miserables," the tales of several, each struggling with their own crisis, are told in the setting of the early 1800s in Paris. Jean Valjean (Hugh Jackman) tries to cope with life now that he's been released from prison for stealing bread as well as trying to flee from Javert (Russell Crowe), a parole inspector for which Valjean has broken. Javert, who frees Valjean from prison at the beginning of the story, has made it a mission of his to return Valjean to prison.
In the other main storyline, Fantine (Anne Hathaway) is a young mother of illegitimate child Cosette (Amanda Seyfried). Fantine is forced to work in a factory, then turn to prostitution in order to support herself and Cosette, living a life far from that of what she intended. Eventually, Fantine is forced to turn to Valjean for help with Cosette and under Valjean's care Cosette grows into a beautiful young woman.
The ensemble cast of "Les Miserables" also includes Eddie Redmayne as Marius Pontmercy, Helena Bonham Carter as Madame Thenardier, Sacha Baron Cohen as Thenardier, Aaron Tveit as Enjolras, Samantha Barks as Eponine and Daniel Huttlestone as Gavroche. Colm Wilkinson, who portrayed Jean Valjean in the original Broadway and West End musical productions, makes a cameo appearance in the film as well.
Also in theaters for Christmas 2012 includes other favorites such as
"Django Unchained,"
"Killing Them Softly,"
"Hitchcock,"
"Skyfall,"
"Lincoln,"
"Flight,"
"Playing for Keeps,"
"Silver Linings Playbook,"
"Anna Karenina,"
"This Must Be the Place,"
"Cloud Atlas,"
"Wreck-It Ralph,"
"Argo,"
and
"Looper."
Eponine:
"On my own
Pretending he's beside me
All alone
I walk with him till morning
Without him
I feel his arms around me
And when I lose my way I close my eyes
And he has found me"
"In the rain the pavement shines like silver
All the lights are misty in the river
In the darkness, the trees are full of starlight
And all I see is him and me forever and forever"
In "On My Own," Eponine is heart-broken that Marius, the young man who stole her heart, is instead in love with another woman, Cosette. Eponine is devastated at this fact knowing that she'll never have him and never be able to live happily without him.
Should this be higher or lower?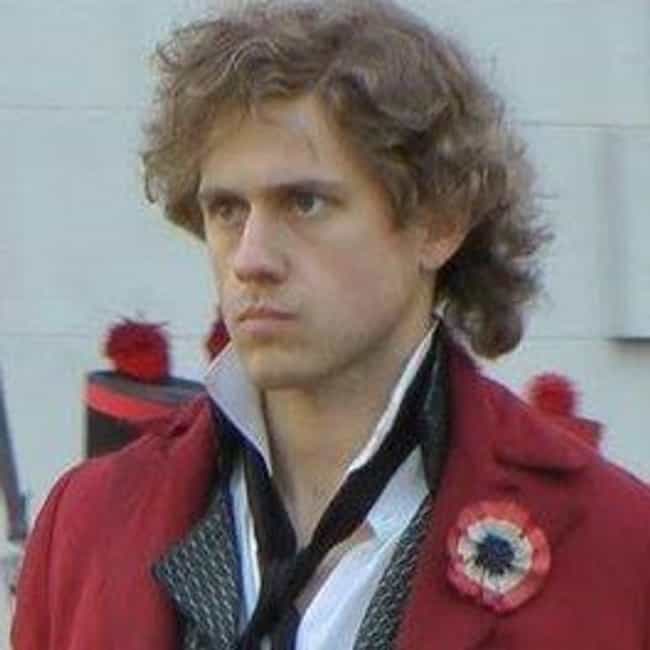 Enjolras: "It is time for us all to decide who we are... Do we fight for the right To a night at the opera now? Have you asked of yourselves What's the price you might pay? Is it simply a game For rich young boys to play? The color of the world Is changing Day by day... Red - the blood of angry men! Black - the dark of ages past! Red - a world about to dawn! Black - the night that ends at last!"
In singing "Red and Black," Enjolras and the other student revolutionaries are coming together to rally. They have a cause, they have a reason to fight. Red is truly the color of revolution, as these brave young men seek to cast light on the blackness of the past.

Should this be higher or lower?
Fantine:
"I dreamed a dream in times gone by
When hope was high
And life worth living
I dreamed that love would never die
I dreamed that God would be forgiving"
…
"But the tigers come at night
With their voices soft as thunder"
…
"I had a dream my life would be
So different from this hell I'm living
So different now from what it seemed
Now life has killed
The dream I dreamed."
In "I Dreamed A Dream," Fantine reflects on her aspirations, the things she dreamed to accomplish, as well as how far that place is from the life she currently leads. Fantine wanted a happy life for herself, her daughter and her daughter's father, who instead abandoned them both.
Should this be higher or lower?
Jean Valjean:
"Who am I?
Can I condemn this man to slavery
Pretend I do not feel his agony
This innocent who bears my face
Who goes to judgement in my place
Who am I?
Can I conceal myself for evermore?
Pretend I'm not the man I was before?
And must my name until I die
Be no more than an alibi?
Must I lie?
How can I ever face my fellow men?
How can I ever face myself again?
My soul belongs to God, I know
I made that bargain long ago
He gave me hope when hope was gone
He gave me strength to journey on
Who am I? Who am I?
I am Jean Valjean!"
Reflecting on his situation, Jean Valjean sings in "Who Am I?" about his very important choice he must make. Does he live freely, without the threat of being arrested again, or confront his guilt in that he'd be allowing an innocent man to be punished in his place?
Should this be higher or lower?