Entertainment
Leslie Nielsen Parody Roles

List of Parody movies/films with performances by Leslie Nielsen, listed alphabetically with movie trailers when available. These Leslie Nielsen Parody roles include starring, supporting and cameo appearances. You can sort these Leslie Nielsen Parody movies for additional information as well, such as who directed the films and when they were released. Over the years Leslie Nielsen has become known for playing characters in Parody movies, so this list is the perfect resource for finding some you haven't already seen.
List features movies like Airplane! and The Naked Gun: From the Files of Police Squad!.
This list answers the questions, "What Parody movies has Leslie Nielsen been in?" and "What are the best Leslie Nielsen Parody roles?"
You can't vote on this list, but if you want to re-order it you can re-rank the list to put your favorites at the top. (20 items)
2001: A Space Travesty is a 2000 American spoof comedy film starring actor Leslie Nielsen. The film has a few sequences parodying elements of 2001: A Space Odyssey, but is not focused on parodying Odyssey. ...more on Wikipedia
Actors: Leslie Nielsen, Alexandra Kamp, Michael Flatley, Peter Egan, Verona Pooth, + more
Released: 2002
Directed by: Allan A. Goldstein
see more on 2001: A Space Travesty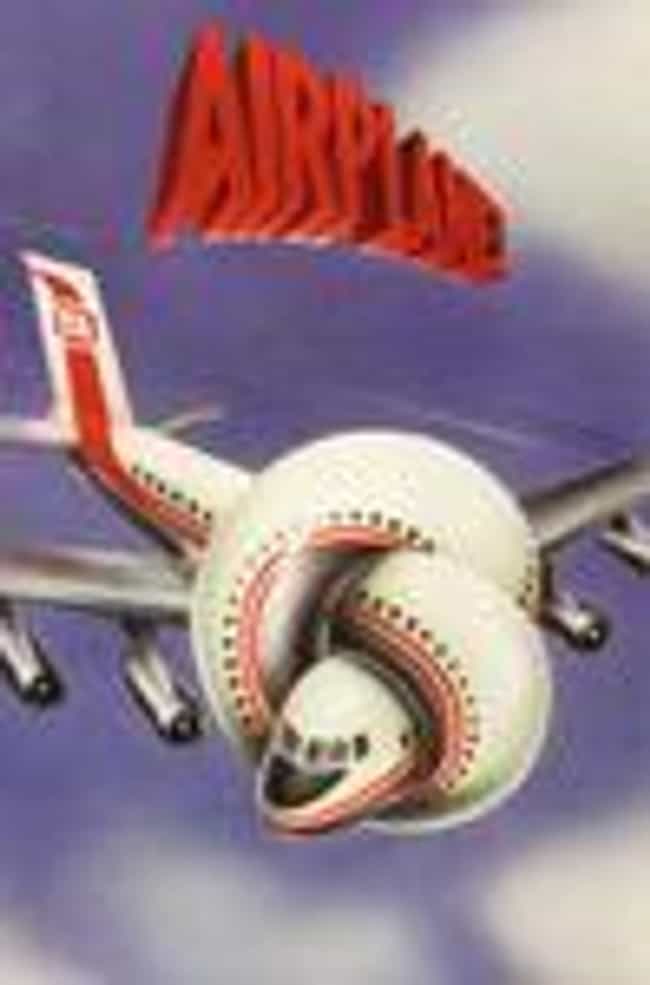 Airplane! is a 1980 American satirical disaster comedy film directed and written by David Zucker, Jim Abrahams, and Jerry Zucker and released by Paramount Pictures. It stars Robert Hays and Julie Hagerty and features Leslie Nielsen, Robert Stack, Lloyd Bridges, Peter Graves, Kareem Abdul-Jabbar, and Lorna Patterson. The film is a parody of the disaster film genre, particularly the 1957 Paramount film Zero Hour!, from which it borrows the plot and the central characters, as well as many elements from Airport 1975. The film is known for its use of surreal humor and its fast-paced slapstick comedy, including visual and verbal puns and gags. Airplane! was a critical and financial success, ...more on Wikipedia
Actors: Kareem Abdul-Jabbar, Leslie Nielsen, Ethel Merman, Peter Graves, Jonathan Banks, + more
Released: 1980
Directed by: Jerry Zucker, Jim Abrahams, David Zucker
see more on Airplane!
An American Carol is a 2008 American comedy film directed by David Zucker and starring Kevin Farley. In some other countries the film is known as Big Fat Important Movie. Presented from a conservative-leaning perspective, the film is a parody of liberal filmmaker Michael Moore that "lampoons contemporary American culture, particularly Hollywood." It uses the framework of A Christmas Carol but moves the setting of the story from Christmas to Independence Day. The screenplay is written by Myrna Sokoloff and Zucker. The supporting cast includes Kelsey Grammer, Jon Voight, Dennis Hopper, Trace Adkins, Gary Coleman, Jillian Murray and Leslie Nielsen. The film was released on October 3, 2008. ...more on Wikipedia
Actors: Paris Hilton, Kelsey Grammer, Bill O'Reilly, James Woods, Jon Voight, + more
Released: 2008
Directed by: David Zucker
see more on An American Carol
Camouflage is a 2001 comedy film/action film starring Leslie Nielsen and Lochlyn Munro. ...more on Wikipedia
Actors: Leslie Nielsen, Vanessa Angel, Patrick Warburton, William Forsythe, Sarah-Jane Redmond, + more
Released: 2001
Directed by: James Keach
see more on Camouflage