Unspeakable Times
Highly Disturbing Letters From Serial Killers

Updated March 23, 2020
734.3k views
20 items
Why are we so obsessed with serial killers? Why is it that these murderers always catch the attention of the public? Perhaps, it's because they all seem to have an interest in talking about their crimes? Many famous serial killers and murderers sent some disturbing letters to their families, victims, and "fans," both from prison and before their arrests. These chilling letters from killers will have you checking over your shoulder, and maybe a little wary of opening the mail.
Famous unknown killers like the Zodiac Killer and Jack the Ripper taunted the police during their crime sprees; murderers like John Wayne Gacy received prison fan mail from people who wanted to know what made him tick, and he crafted some unsettling responses.
This list features photos and scans of serial killer letters and some creepy and bone chilling excerpts.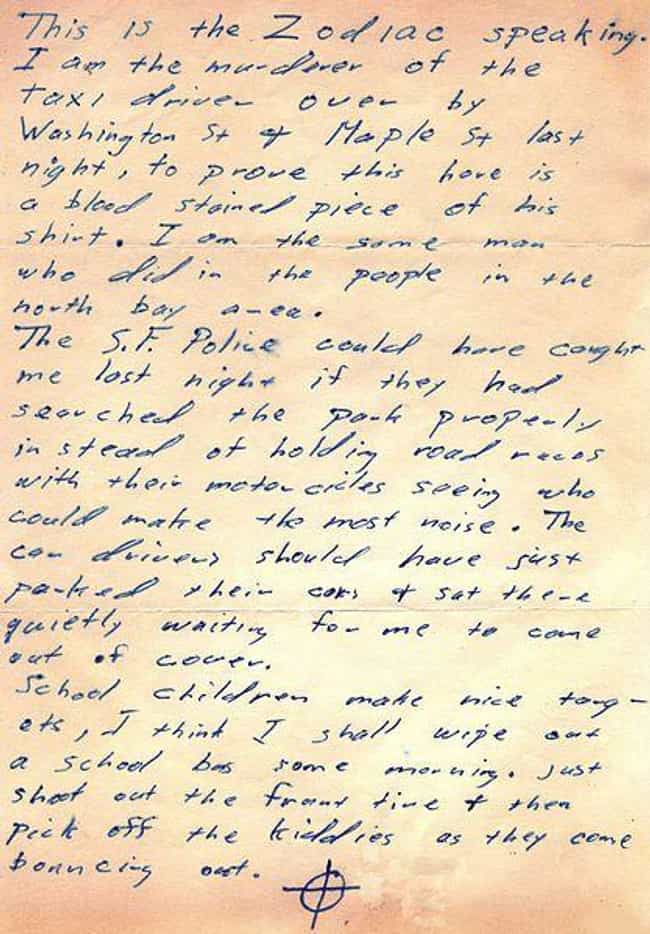 Who he was:
During the late 1960s and early 1970s, the Zodiac Killer terrorized the San Francisco Bay area. Although only five murders were confirmed to be the work of the Zodiac, letters that were allegedly from him took credit for nearly 40 murders. His identity remains unknown.
Who it was sent to:
The Zodiac (or an impostor) sent this creepy Halloween card to San Francisco Chronicle reporter Paul Avery in 1970. Avery had been covering the Zodiac case for the paper.
Creepiest part:
"Peek-a-boo, you are doomed."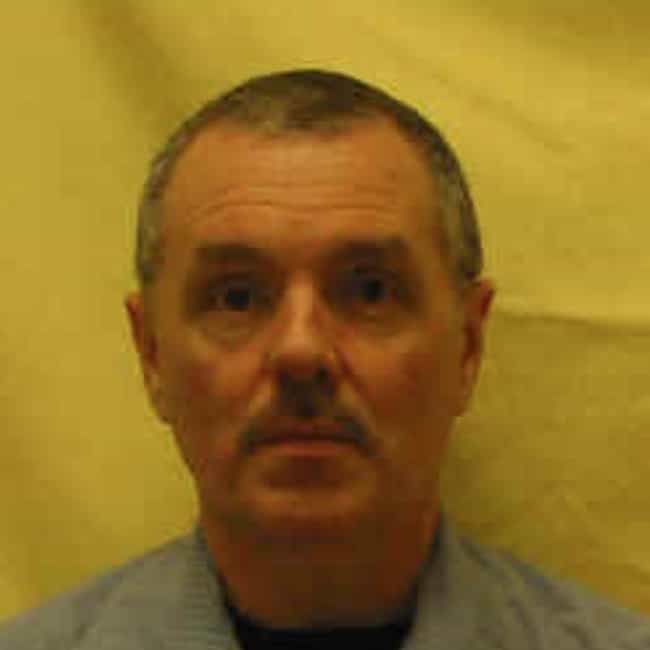 Who he was:
Donald Harvey served as an orderly in hospitals in Ohio and Kentucky during the 1970s and 1980s. It was during this time that he found creative ways to poison at least 30 patients. Before he was discovered, Harvey had been given the nickname "Angel of Death" by a co-worker because he always seemed to be nearby when a patient died.
Who it was sent to:
Harvey sent this lengthy letter to someone who wrote to him in prison in 1998.
Creepiest part:
This morbid joke that Harvey included with the letter: "Lord, Grant me the serenity to accept the things I cannot change, change the things I can and the wisdom to hide the bodies of those people I had to kill because they pissed me off."
Who he was:
It's unknown how many people Holmes killed, as he was very meticulous. He confessed to 27 murders, but is believed to have killed nearly 200 people. Most of these murders happened at his infamous "murder castle," a hotel he built in Chicago during the 1893 World's Fair that was filled with death traps.
Who it was sent to:
From prison, Holmes arranged to have his confession letters published exclusively in the Philadelphia Inquirer.
Creepiest part:
"I was born with the devil in me. I could not help the fact that I was a murderer, no more than the poet can help the inspiration to sing."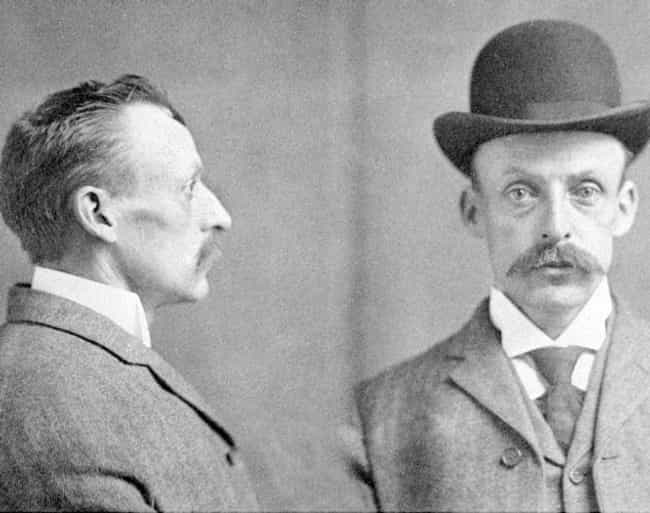 Who he was:
An unassuming, grandfatherly looking man, Fish was actually a serial killer, kidnapper, and cannibal. Although he only confessed to three murders in the 1920s, he would later claim that he had killed at least 100 children.
Who it was sent to:
Fish sent this letter anonymously in 1934 to the family of Grace Budd, a 10-year-old girl he killed, cooked, and ate in 1928. The letter detailed how he became a cannibal and how he killed Budd.
Creepiest part:
"I choked her to death, then cut her in small pieces so I could take my meat to my rooms."