Bands/Musicians
Acts at Levitation 2019, Ranked

The short version: Levitation 2019 in Austin, TX = top-notch heavy rock. Easy setting across four to five nearby venues, mostly outdoor (dropping down into the high 40s some nights). Still coming down from the success of Desert Daze in California, I saw over 15 bands - great music across the board.
Many Levitation bands are established genre artists, so filling an hour-ish set is a piece of cake and keeps the consistency levels high for attendees bopping from room to room. But as a born Ranker I am duty-bound to put the shows I caught in some sort of order, so here's a Top 12.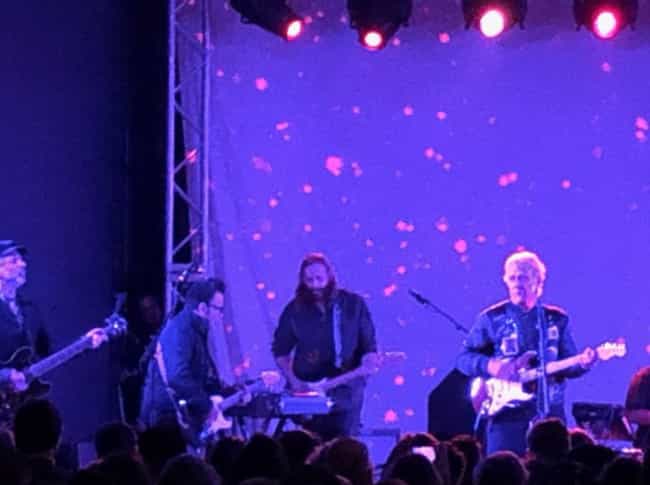 John Cale earns points up front for being rare. But I didn't have high expectations (the only other time I've seen him he was solo, playing a lot of piano). But wow - this headline set was strong. Cale played with a proper band - and played guitar, loudly - at least for the two extended opening songs and the last. (One band member was throwing tasty leads throughout, perhaps Cale's equivalent rock-and-roll animal?).
It was a great band, and they gave these songs a full-bodied treatment beyond album versions. Cale himself was in fine voice and energy. Experimental sections were in the mix but didn't dominate the set. Someone should put this on a live release.
When the regular set was over, I left to jet to hear Torche. And - Doh! - I missed what was probably the highlight of the whole show: a version of "Sister Ray" with the Black Angels.
see more on John Cale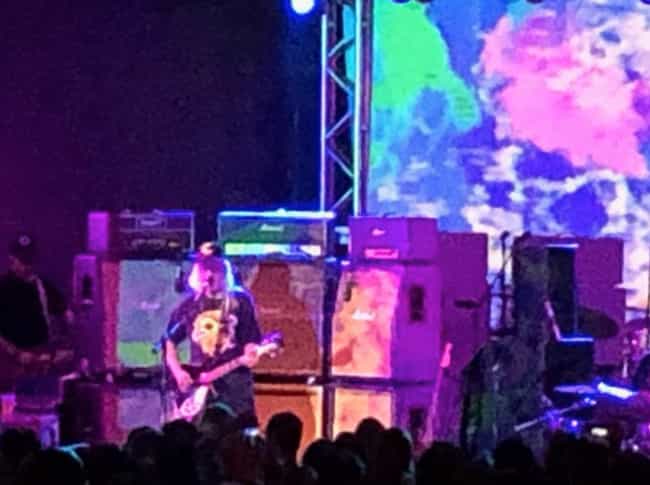 For 30 years Dinosaur Jr has had a spot in my late-night listening rotation, so I'm always excited to see these guys. But in the 10-ish times I've seen them, I can't remember any set that beat this one.
I could do without the Lou Barlow vocal songs, but prefer the Lou-in-band live sound to the shows I saw in the mid-'90s, which were also Murph-less (Murph being an impossible-to-define, non-flashy drummer who is just needed in the unit, a la Ralph Molina or Bill Ward).
I'm rambling, but Dinosaur Jr. played a nice, all-eras-diverse setlist AND had numerous guest-ins (including Kurt Vile), earning a No. 2 ranking from me.
see more on Dinosaur Jr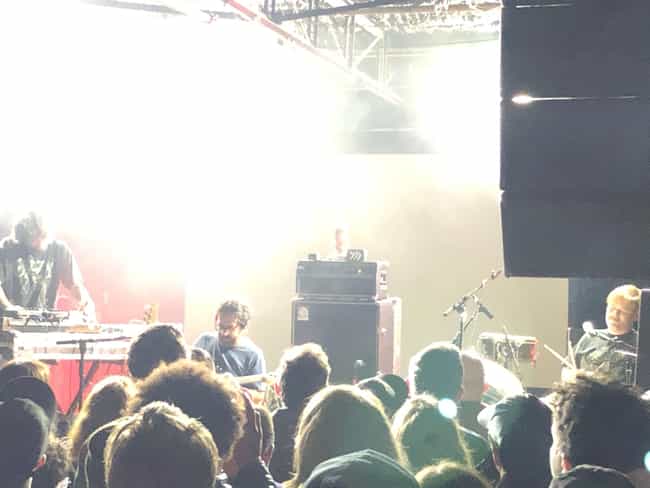 No light show, no stage presence, and the band members were mostly seated. Yet musically, BEAK> was as good as any artist of the weekend. Led by Portishead mastermind Geoff Barrow, it was all about the music and Barrow's acerbic and funny between-song banter.
The midnight Saturday slot - combined with impossible-to-pigeonhole songs - brought an audience into a mix of dancing and near-moshing unlike anything I've seen before. No. 3!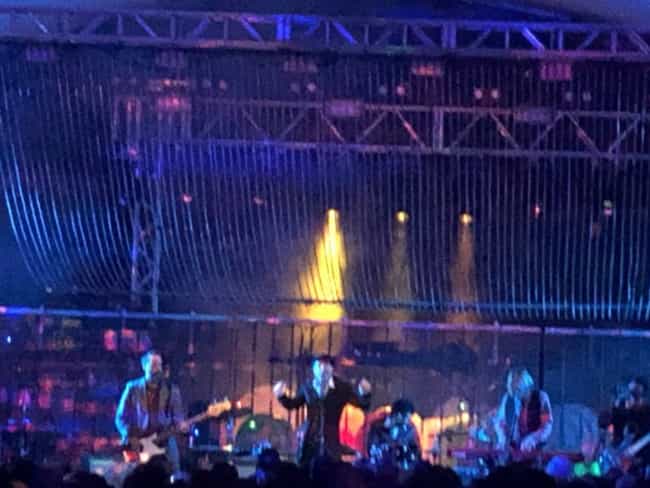 Looks like Mercury Rev have only played a handful of one-offs in 2019. I enjoyed the set all the way through (and wished it was longer than 55 minutes).
Highlight: "There You Are" from The Flaming Lips' 1990 album In a Priest Driven Ambulance, from back when Rev-er Jonathan Donahue was in the Lips (who headlined this weekend, but I blew it off, having seen them a month ago at Desert Daze).
see more on Mercury Rev