awkward
19 Times People Tried Lying On The Internet And Got Caught Red-Handed

11.8k votes
2.6k voters
118.8k views
19 items
We all know not to believe anything you read on the internet. Not even this list description! But that never stops liars from trying to get away with obvious, easily disprovable lies. And people will lie in whatever social media they can. Fake tweets, phony Facebook posts, and dishonest Yelp reviews litter our beautiful internet. Thankfuly, there are vigilant people online who are ready to call out these liars. Their work is featured on the subreddit r/quityourbullsh*t. You can probably figure out that bleeped out letter.
Dad Forgets He Added Estranged Daughter On Facebook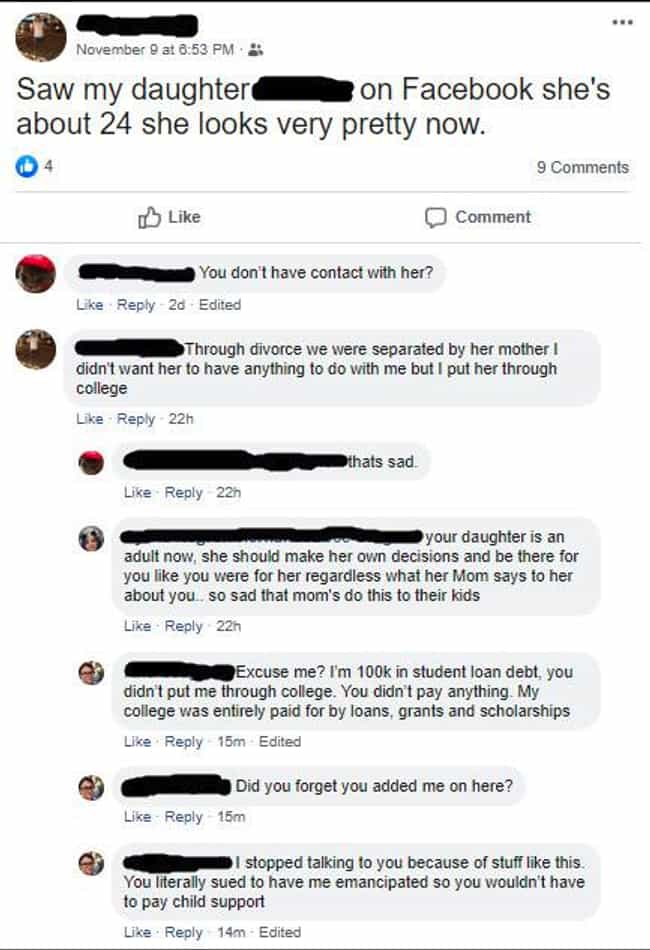 Clap-backed hard?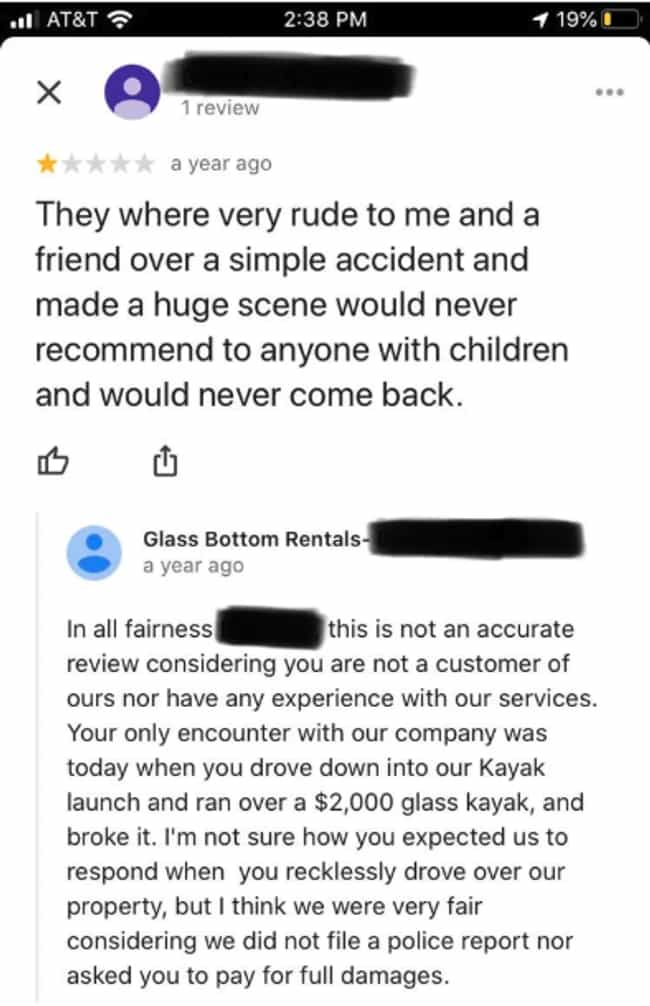 Clap-backed hard?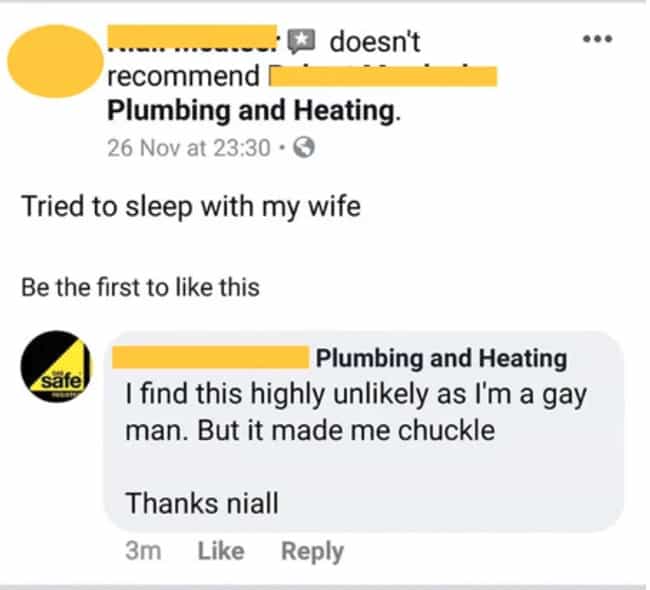 Clap-backed hard?
I Doubt The Interior Is Classy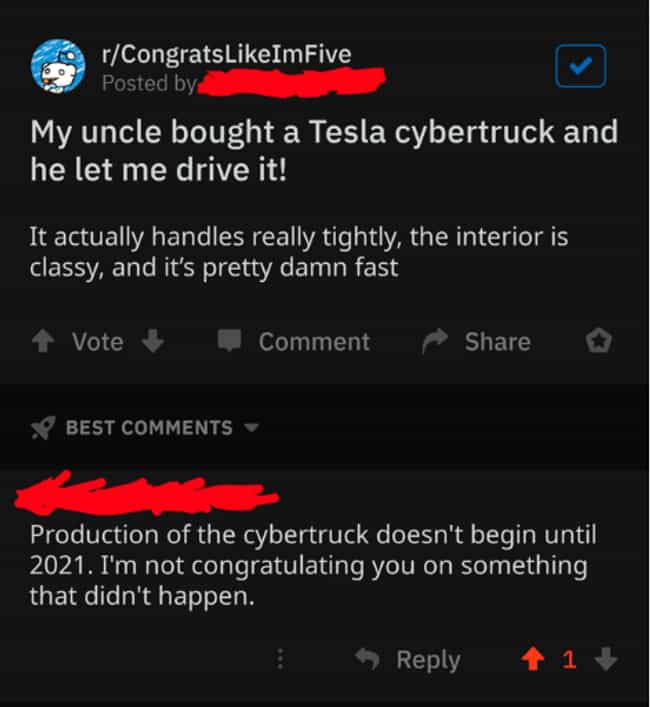 Clap-backed hard?