TV Trivia
What's Life Like For A 'Bachelorette' Or 'Bachelor' Contestant?

Updated June 8, 2018
37.3k views
13 items
While The Bachelor franchise paints a picture of romance and glamour every season, the rules that Bachelor contestants must follow reveal all the hoops that the cast must jump through on their journey of love. While filming, producers control every aspect of contestants' lives to generate drama and coach people into saying the cliché Bachelor quotes that fans love. The complicated contracts that Bachelor contestants sign offer a peak into what life is like inside the Bachelor mansion.
Aside from all the strict rules contestants must follow, there's a deep well of strange details that contestants only learn about after they experience it. Behind the scenes, contestants have to fend for themselves. Keep reading to discover weird Bachelor and Bachelorette rules for contestants as well as some of the secrets from the most unreal reality show on television.
If Contestants Want To Hook Up, They Have To Give Consent On Camera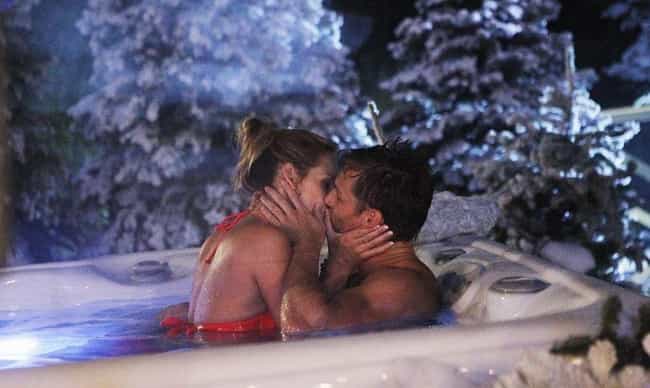 According to Amy Kaufman, the author of Bachelor Nation: Inside the World of America's Favorite Guilty Pleasure, after the shutdown of the 2017 season of Bachelor in Paradise over a nonconsensual sexual encounter in a hot tub, producers instituted a policy where contestants have to ask permission before hooking up with one another. Kaufman wrote:
If you wanted to engage in sexual activity with someone or spend the night with someone, you had to go to a producer before you went to the bedroom and say, you know, "I am Amy and I would like to spend the night with Brad. I am giving my full consent," and that had to be filmed so that they knew that both parties were willing participants.
Being A Contestant Is Expensive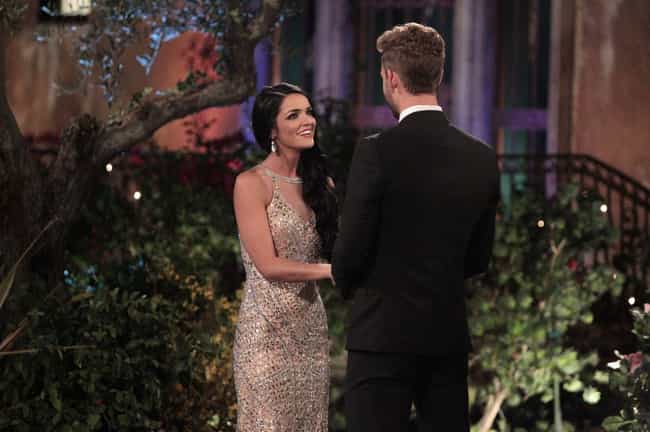 When contestants show up on the show, they dress to impress. While it may seem that they're supplied by a wardrobe department, contestants actually have to provide everything they wear and all of their own make up on the show, and that can add up.
For guys, this isn't really that big of a deal. Joshua Albers from season 11 of The Bachelorette said that he spent close to $1,000 for his suits when he appeared on the show. That's not bad for a few weeks of TV, but the women who appear on The Bachelor are held under a microscope. Bachelor contestant Olivia Cardi supposedly spent somewhere near $40,000 on clothes before appearing on the show. Some industrious contestants reach out to local boutiques to borrow outfits in return for publicity on a hit TV show.
Contestants Have To Get An STD Test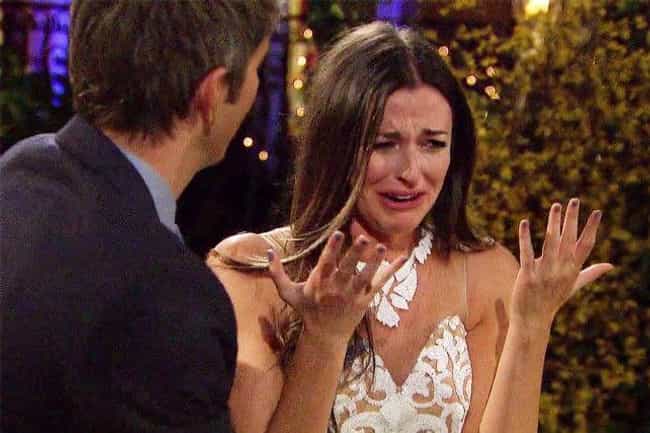 There are a lot of rules for contestants who want to appear on The Bachelor, but one of the most important parts of the audition process is the STD check. No production company wants to be held responsible for someone becoming infected with a disease, so in order to weed out that possibility, they make every contestant get swabbed before appearing on the show.
In her book Bachelor Nation: Inside the World of America's Favorite Guilty Pleasure, Amy Kaufman interviewed a former assistant of Mike Fleiss, the creator of The Bachelor. The assistant revealed the most prevalent disease among hopeful contestants, saying:
As soon as the medical tests come back, you'd see that herpes was the biggest thing. And sometimes you'd be like the first person to tell a contestant that they had herpes. You'd be like, "Uh, you should call your doctor." "Why?" "We're not going to be able to have you on our show, but you should call your doctor."
The Women Of 'The Bachelor' Have Their Menstrual Cycles Tracked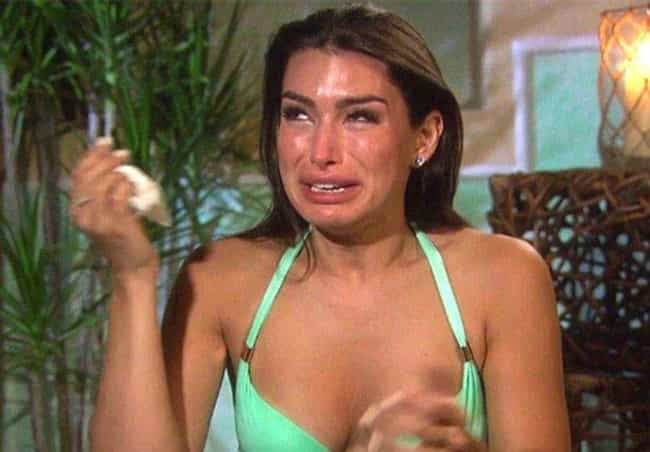 If you thought that a bunch of women competing over one guy was uncomfortable, get ready to be creeped out even more. In Bachelor Nation: Inside the World of America's Favorite Guilty Pleasure, Amy Kaufman reveals that producers keep track of the contestant's menstrual cycles in order to wrench the most emotion out of them as possible. A former assistant to Mike Fleiss told Kaufman:
When women cycled together in the house, it created a completely different vibe. So a girl's now crying mid-interview about nothing, or being reactionary to things that are super small. It helped the producers because now you've got someone who is emotional—and all you want is emotion.
The ex-assistant said that when a contestant was menstruating she would be encouraged to tell the Bachelor that she loved him. He said, "If a girl's feeling the butterflies for a guy already, when she gets into that state, her feelings just become more powerful, so she's probably more willing to tell that guy she loves him."