Entertainment
Life Movie Quotes

April 22, 2017
1.6k views
10 items
List Rules Vote for your favorite Life movie quotes
Life movie quotes help tell the story of the film about what happens when astronauts encounter the first life form from planet Mars. The science fiction movie was directed by Daniel Espinosa using a screenplay written by Rhett Reese and Paul Wernick. Life opened theatrically on March 24, 2017.
In Life, members aboard the International Space Station, including Dr. David Jordan (Jake Gyllenhaal), Dr. Miranda North (Rebecca Ferguson), Rory Adams (Ryan Reynolds), Sho Murakami (Hiroyuki Sanada), Hugh Derry (Ariyon Bakare) and Ekaterina Golovkina (Olga Dihovichnaya), are tasked with retrieving a pod which has collected samples from the planet Mars. They successfully intercept the pod and discover a strange life form within it.
Initially, all are excited about the discovery, including school children who name it Calvin. But before long, Calvin attacks Hugh and injures his hand. Calvin grows larger and becomes incredibly violent. As the crew tries to kill Calvin, the creature goes to great lengths to survive. What follows is quite the battle for the survival of two species, each seeking to get back to Earth safely, without the other.
Life movie quotes give a sneak peek into the film just as other quotes do the same for their respective movies including Power Rangers, Ghost in the Shell, The Boss Baby, and Beauty and the Beast.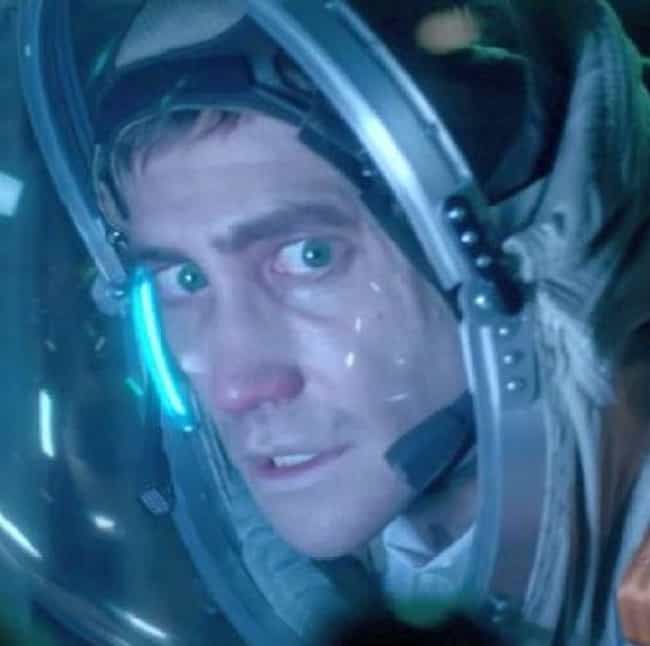 David Jordan: Goodnight, moon. Goodnight, room. Goodnight, cow jumping over the moon. Goodnight, light and the red balloon. Goodnight, stars. Good night, bear. Goodnight, noises everywhere. Goodnight, nobody.
David Jordan recites lines from the children's book Goodnight Moon. But as he gets to the end, he goes a little off book to acknowledge that he's alone with no one to wish good night.
David Jordan: This is Dr. David Jordan. Our mission is to intercept a research pod from Mars. This is the first capsule ever to come back from the planet. This could be a major scientific breakthrough.
In these Life movie quotes, Dr. David Jordan gives an overview of the mission. They're capturing the first capsule from Mars and hoping what's inside will lead to a big scientific breakthrough.
Hugh Derry: This mission's primary goal has been achieved. We're looking at the first proof of life on Mars... Lowering oxygen, more carbon dioxide...
David Jordan: That's beautiful.
Rory Adams: I'm finally a daddy. There's going to be a big custody battle over this one.
Hugh Derry: Look how fast it's growing. Every single cell is a muscle cell and a nerve cell.
Miranda North: All muscle, all brain, how smart is this thing?
In a quarantined lab, Hugh Derry begins to examine the cells found within the capsule from Mars. While the crew initially feel the being is beautiful, they quickly learn that it's also incredibly powerful.
Sho Murakami: Hey guys, it's a girl!
Rory Adams: Congratulations! Do you have any idea who the father is?
Sho Murakami: Shut up!
When Sho receives word from home that he has become a father to a little girl, the rest of the ISS crew congratulate him in these Life movie quotes. Rory also gives Sho a little jab, asking him about the father of the baby.