Living
The Spectacular Rise And Fall Of English Dandy Beau Brummell

Style changes all the time, but no man had more of an impact on fashion than Beau Brummell. Since he established the basic rules of men's fashion at the turn of the 19th century, men's style has largely stayed the same (compared to women's style through history, that is), and it was all because Brummel knew what he liked and made a point of letting everyone else know, too. He dramatically changed the way men dressed in Regency England, taking men's clothing from gaudy, flamboyant, and impractical clothing to the well-tailored garments that eventually morphed into the modern suit.
But his story is more than just sleek tailoring and shades of black - from committing social suicide by publicly insulting the King of England to dying half-mad from syphilis, the story of Beau Brummel's life is one of stratospheric rises and catastrophic falls from grace.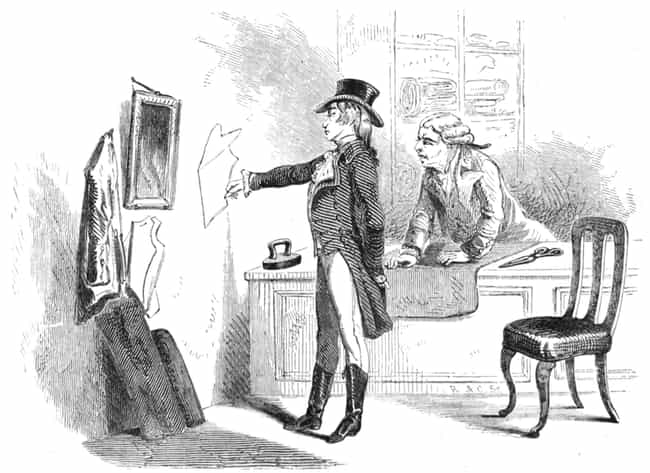 He Essentially Invented The Suit As We Know It Today
Brummell was not impressed with men's fashion in the late 1700s. Most of English fashion had been copied from France, with the popular style being flamboyant embroidered shirts, breeches, stockings, and braided waistcoats. As one men's style site puts it, "if it wasn't for Brummell, there's a fair chance we'd all still be flouncing around town in flamboyant outfits, like out-of-work thespians."
Brummell used his short and relatively uninspiring time in the military to glean inspiration for his new take on fashion. He preferred the simplistic, well-fitted clothing of his military uniform to the gaudy clothing of his peers, so he came up with a revolutionary wardrobe for himself.
He had his tailor design shirts that resemble the standard collared shirts we're familiar with, as well as elegant and form-fitting jackets, in fabrics that were subtle and practical rather than overtly flashy. Over the years, English tailors developed this into the suit we know today.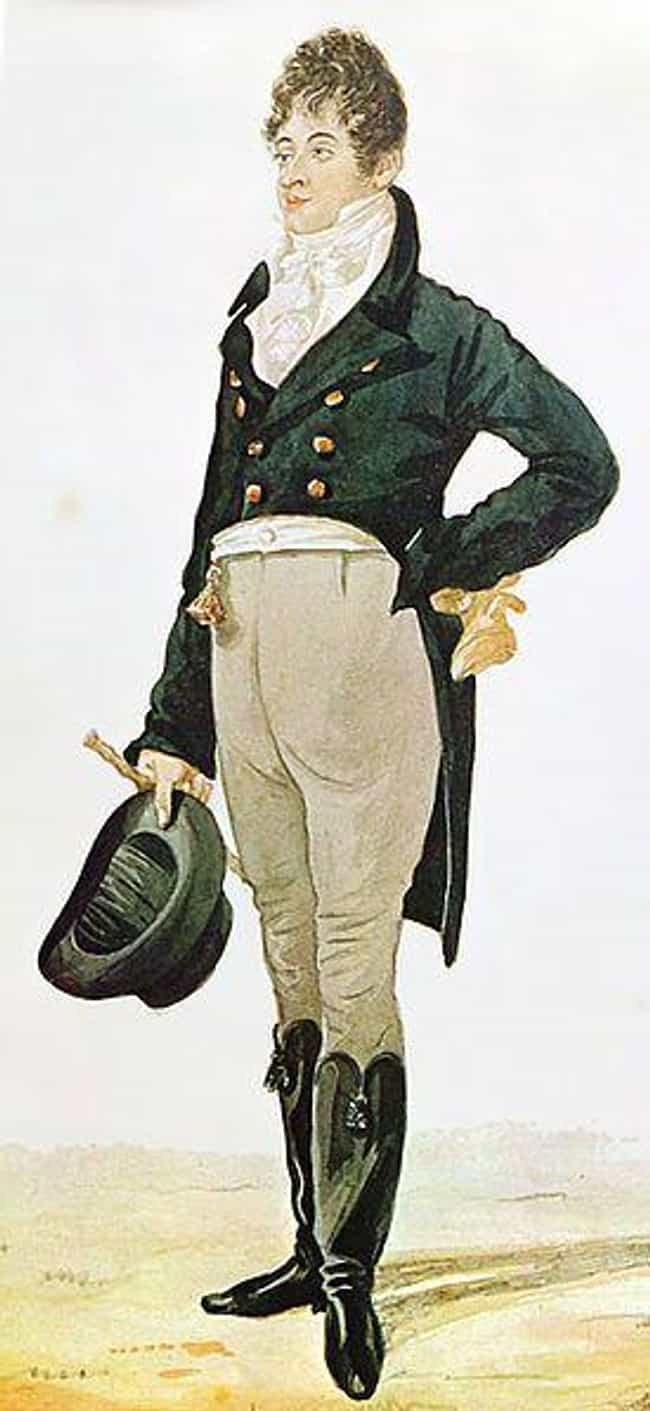 Brummell Was Considered A Catalyst Of The Masculine Revolution
Brummell reportedly had three hair stylists - one for his bangs, one for the hair at the back of his head, and one for his sideburns. Yes, he basically had a glam squad before it was ever a thing.
Despite this seeming frippery, Brummell was the one who lit the fuse for the so-called "Masculine Revolution." It was an era when men's clothing began to take different forms, evolving from "superficial pageantry" to styles that were seen as practical, elegant, and demonstrative signs of prestige and power.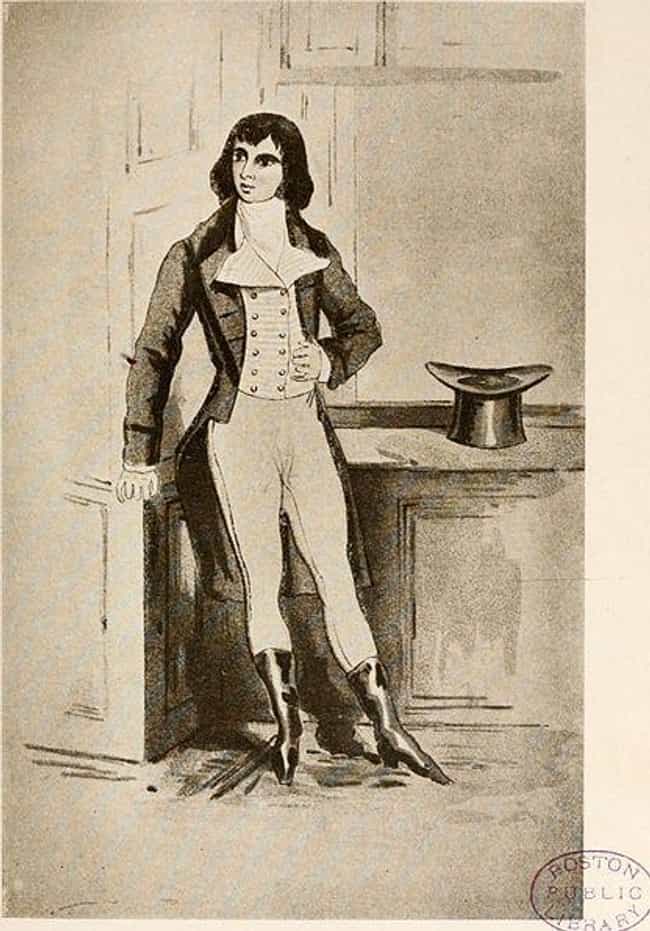 Brummel Used Clothing To Get Attention And It Worked
Brummell was raised by well-dressed men. His grandfather was a shopkeeper and landlord to aristocrats, and his father was a secretary to a lord. Having grown up around the aristocracy, Brummell was determined to find a way to be a part of it.
When he went away to school at Eton College as a teenager, he began to use his clothing to make a statement and attract attention. He became very popular among his peers, and the attention-seeking behavior got the response he had intended - it was while he was still at Eton that he was first introduced to the Prince of Wales.
After attending Eton, Brummell moved on to Oxford University for a brief period of time. In 1794, 16-year-old Brummell was given a commission in the military by the Prince of Wales, but after four years, and attaining the rank of Captain, Brummell decided to leave the military.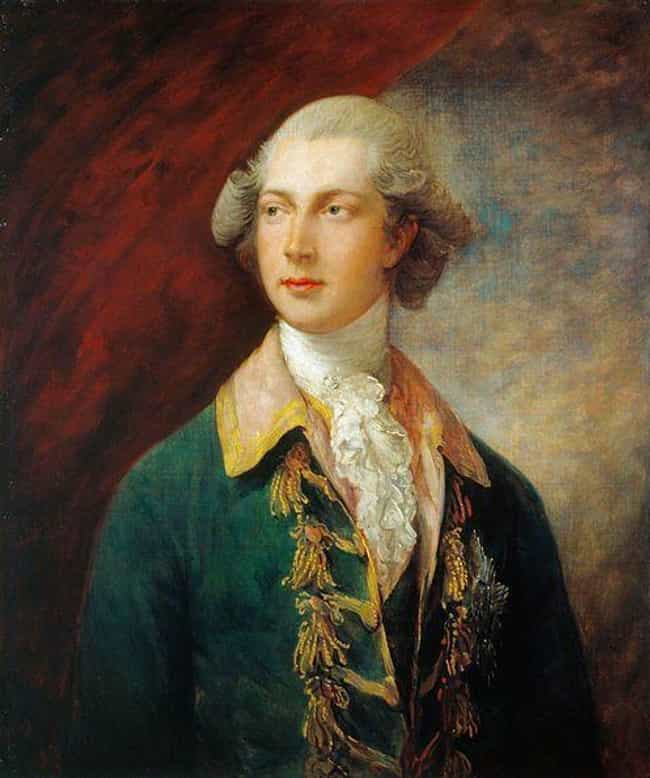 He Was Close Friends With The King, But That Went South After A Poorly Planned Fat Joke
It was a combination of his good dressing habits and his friendship with the George, Prince of Wales - the Regent and future King George IV - which catapulted Brummell to the top of the English social elite.
George may have given Brummell a platform to launch his new style of fashion, but they were not always on good terms. Brummell was known to to have a quick yet sharp wit, and the legend goes that he fell out of favor with the prince due to some insensitive remarks made in his direction. The breaking point occurred at a social function in which the prince stared Brummel in the face without speaking after having greeted his companions, Alvanley and Pierrepont. Brummel in turn said to his companion, "Alvanley, who's your fat friend?" Calling the head of the royal family fat in public didn't do much to help Brummell's social standing, and he found himself ostracized more and more.