Criminals
The 'Radioactive Boy Scout' Panicked His Community After Building A Nuclear Reactor In His Backyard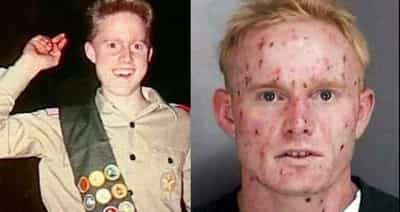 In 1994, the people of Commerce Township, MI, got a pretty big scare from the Radioactive Boy Scout. The town wasn't menaced by a supervillain, but they did deal with the repercussions when a 17-year-old built a small nuclear reactor in his mother's potting shed.
Facts about David Hahn and his short but intriguing life paint a picture of a young man with a lot to give to the scientific community who didn't know how best to harness his passion. After receiving a chemistry book as a child, Hahn's thirst for scientific knowledge was unquenchable. Pursuing a strong love of science, Hahn tested the limits of home experimentation. As a Boy Scout, he was the first person in his troop to earn (or even consider earning) the Atomic Energy merit badge. His love of experimentation would go on to dictate much of how the rest of his life played out.
Community Members Claimed That His Garden Shed Glowed With Radioactivity
David Hahn shut down his entire community of about 40,000 people with his nuclear experiment in 1994. After complications with previous enterprises, Hahn had moved his operations outside to his stepmother's potting shed. He created his own breeder nuclear reactor by balling up reactive materials inside aluminum foil and gaffer tape. The mixture became so radioactive that he could measure the radioactivity from five houses away. Fearing an accident, he started the process of dismantling the breeder reactor.
That summer, Hahn was stopped by police for behaving suspiciously. He didn't hesitate to warn the cops searching his vehicle that he had radioactive material in his toolbox. It wasn't long before the police had notified the local authorities, and men in moon suits were dismantling his shed and the whole neighborhood had been evacuated. During the evacuation, neighbors shared tales of seeing an eerie glow coming from the potting shed at night. Years later, Hahn still believed that the authorities and his neighbors had overreacted.
He Blew Up One Of His First Chemistry Labs
David Hahn received a book when he was 10 years old that changed the course of his life. It was called The Golden Book of Chemistry Experiments, and within two years he had graduated from the kid-centric tome to his father's university-level chemistry textbooks.
Hahn's first laboratories wer in his childhood bedroom and later in his father's basement. He conducted numerous experiments, and as they grew more complex and dangerous, his father and stepmother began to worry. His stepmother would do sweeps of his room to find and dispose of dangerous materials.
One experiment ended especially badly. Hahn had been pounding red phosphorus with a screwdriver, not realizing it would explode. The blast rocked the house, and Hahn's parents found him half-conscious on the floor. They rushed him to the hospital to have his eyes washed out, and while he was able to recover, Hahn had to make regular trips to an eye doctor for months afterward to have pieces of the plastic phosphorus container plucked out of his eyes.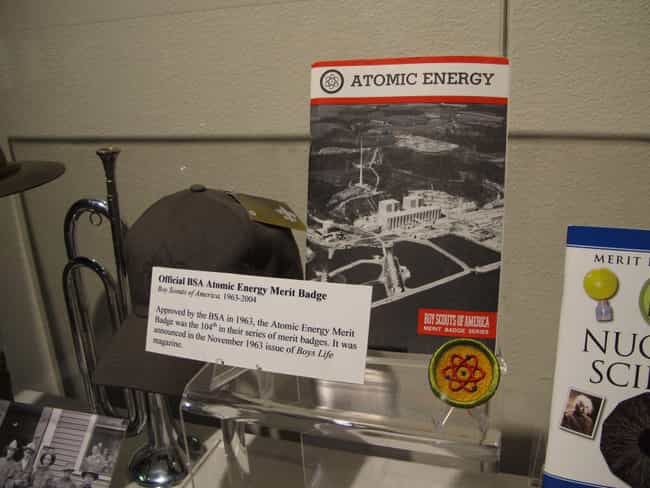 Earning An Atomic Energy Boy Scout Badge Inspired Hahn To Go Further With His Experiments
When Hahn was only 14, he earned his atomic energy merit badge as part of his Eagle Scout award. To earn the badge, he built a model of atoms and an atomic reactor using household supplies, learned the basics of nuclear fission, and memorized information about the important historical figures in the field of nuclear energy. Those tasks uncovered a nuclear calling that set him on the path to panicking his neighbors a few years later.
David Hahn Was Not A Typical Boy Scout
Hahn's father encouraged him to join the Boy Scouts. After joining, his father also pushed him to try for the rank of Eagle Scout, the highest level a Boy Scout can achieve. Hahn's father believed that being in the Boy Scouts would give his son a bit more structure and stability.
Most of the other scouts were interested in learning survival skills and sneaking into Girl Scouts' camps—but not David. He was much more focused on using the Boy Scouts as a vehicle for his chemistry experiments. At scout camp, he once brought magnesium strips to make fireworks (which the other scouts accidentally ignited, blowing a hole in their tent). A different summer, he was kicked out of camp for stealing smoke detectors to salvage parts for his experiments.