Weird History
The Tragic Life Of Elisabeth Of Austria

Elisabeth of Austria was one of the most powerful monarchs of the 19th century. Remarkably beautiful, Elisabeth, nicknamed Sisi, defied Austrian court traditions. She traveled often and became a beloved figure in both Austria and Hungary. Elisabeth was very concerned with her looks; she engaged in strange beauty rituals and aggressive exercise routines. Elisabeth's iconoclastic ways resulted in her bizarre death at the hands of an anarchist.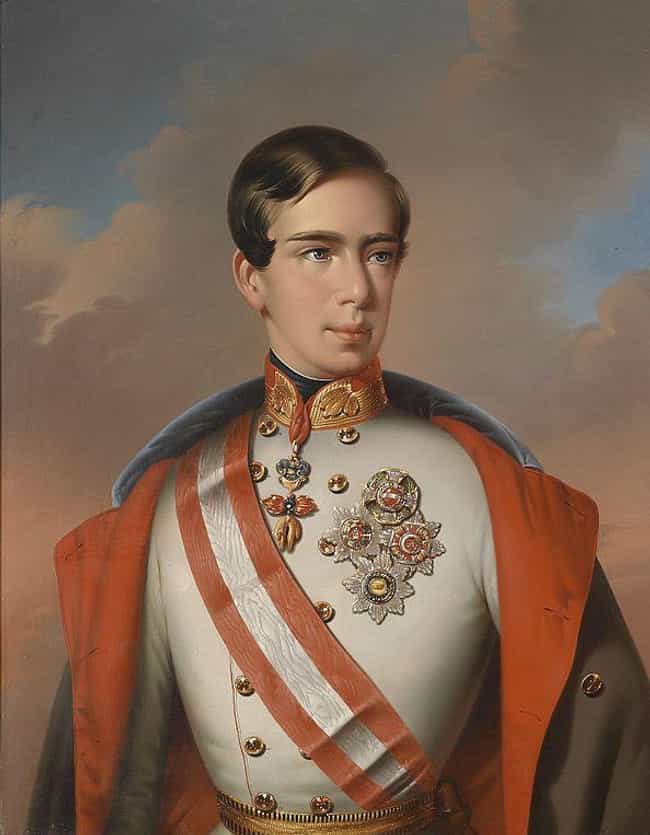 Elisabeth Married Her First Cousin, Emperor Franz Josef
Elisabeth of Austria's mother and aunt decided her future from an early age. Princess Ludovika and Princess Sophie were ambitious, aristocratic sisters from Bavaria's ruling Wittelsbach family. They wanted their children to marry influential men in the ruling class.
Princess Ludovika had two daughters, Elisabeth and Helene. Princess Sophie had a son, Austrian Emperor Franz Josef. Sophie arranged for Franz Josef, Elisabeth, and Helene to meet. Both women intended for 23-year-old Franz Josef to court and marry Helene, Princess Ludovika's eldest daughter. But Franz Josef was more interested in the 15-year-old Elisabeth. He married Elisabeth only eight months after their first meeting, on April 24, 1854.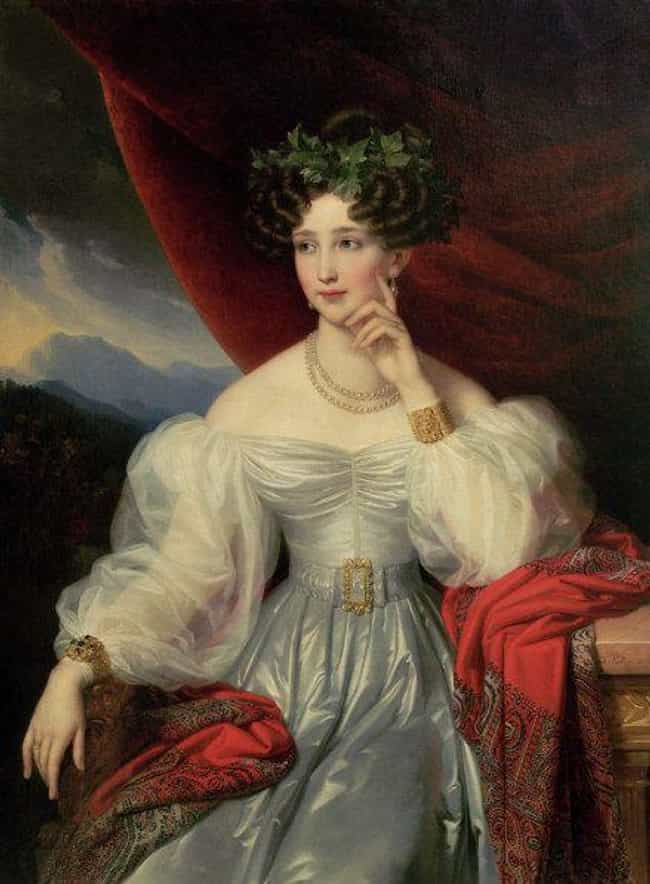 Her Mother-In-Law Took Control Of Her Children And Mercilessly Taunted Elisabeth
Elisabeth's mother-in-law, Princess Sophie, was domineering and manipulative. Sophie took charge of Elisabeth's children's upbringing. She supervised their day-to-day and didn't allow them much contact with Elisabeth.
Elisabeth and Franz Josef named their first child Sophie. She was christened at the behest of her grandmother without Elisabeth's input. In 1857, during a visit to Hungary, two-year-old Sophie and her infant sister Gisela, became ill, and the older child ultimately died from what was probably typhus. Elisabeth's mother-in-law used the incident to further strengthen her control of Gisela's upbringing, which estranged Gisela from her mother. Princess Sophie also routinely and savagely upbraided her daughter-in-law because she produced only female children. She wanted a son and heir to the Austrian throne. Eventually, Elisabeth gave birth to Crown Prince Rudolf.
Elisabeth Used To Sleep With Meat On Her Face
Elisabeth was obsessed with her appearance, and she implemented some bizarre beauty techniques. She seldom ate meat, living mostly on dairy and eggs. Her regimen included daily workouts with gym equipment as well as equestrian and fencing exercises. Even a slight weight gain brought on days of fasting—her weight got as low as 96 pounds, which is very thin for a woman who was 5'8".
Elisabeth placed high value on her remarkably long hair and spent nearly three hours per day caring for it. She wore no makeup, opting instead for creams made of whale oil, wax, and rosewater. She slept with raw meat and crushed strawberries on her face and soaked her nightclothes in vinegar in an attempt to preserve her tiny waist. Elisabeth had a secret staircase installed in one palace so that she could secretly binge in the royal kitchen without anyone's knowledge.
Elisabeth's Son Committed Suicide
Elisabeth's son, Crown Prince Rudolf, was a progressive thinker with an outlook similar to that of his mother. Initially, he embarked on the life of a traditional crown prince—he got married in his early twenties to a member of the Belgian royal family and fathered a daughter in 1883. But Rudolf grew tired of marriage and the constraints imposed by the royal Austrian lifestyle. He attempted and failed to have his marriage officially annulled.
He began numerous adulterous affairs and drank heavily. In 1888, Rudolf allegedly took up with a seventeen year old noblewoman named Mary Vetsera. The pair were found dead on January 30, 1889 at the Crown Prince's hunting lodge at Mayerling. Historians are unsure whether Rudolf committed suicide because was ordered by Franz Josef to terminate the affair or if he was depressed and unstable. Their cause of death remains murky. Rudolf received a special dispensation from the Vatican and was deemed "mentally unbalanced."
He was ultimately allowed to be buried in the Hapsburgs' Imperial Crypt in Vienna.