Weird History
Gia Carangi Was The World's First Supermodel, But From Her Success, Her Life Ended In Tragedy

Updated September 27, 2019
510.9k views
12 items
Gia Carangi was considered "the world's first supermodel," preceding the crop of supermodels who would shift the modeling industry in the 1990s. Gia Carangi images adorned the covers of the world's top magazines during her short-lived career in the late '70s and early '80s. In fact, at the start of her career she was featured on the cover of Cosmopolitan twice in the span of five months, and made the covers of the French, British and American Vogue. Her androgynous, borderline tomboy look and olive complexion favorably contrasted against the blonde-haired blue-eyed models that had been popular up until that time, and she was once described as a "beautiful punk, a butch pin-up girl."
Gia was in high demand, and if it weren't for her drug addiction and other self-destructive habits, her career would have cemented her legacy alongside famous supermodels like Naomi Campbell, Linda Evangelista, and Cindy Crawford. But what Gia is perhaps best known for is her rapid self-destruction, which ultimately led to her untimely death.
How did Gia Marie Carangi die? She contracted a virus that was ravaging the world at the time, and one which the medical community knew little about — HIV, which soon had fully blown into AIDS. Stricken with the disease, ravaged by drug abuse, penniless, abandoned by all her friends, Gia passed away quietly in a hospital bed in 1986 with only her mother at her side. She was 26.
In 1998, HBO produced a film about the brief, beautiful, and reckless life of Gia Carangi, starring Angelina Jolie. But for most who haven't seen the film, Gia is little-known: a dark, quiet, but important figure from the history of modeling industry and the rise of the supermodel.
She Habitually Visited 'Shooting Galleries'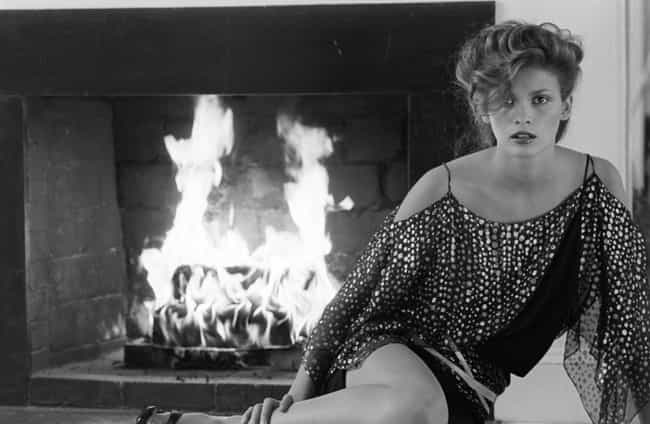 While many other models during Gia's time were by all accounts partying in penthouse lofts, Gia could be found in the seedy underbelly of NYC's heroin scene. She began visiting "shooting galleries," a section of Manhattan's Lower East Side littered with the heroin equivalent of crack houses. Her addiction affected her work, as well, with her contemporaries and colleagues noting that she would sometimes show up to shoots high or leave early to go score. A 1980 note in her personal appointment book, "Get Heroine" [sic], demonstrated her preoccupation.
A Photographer Hid Gia's Track Marks For What Turned Out To Be Her Last Cover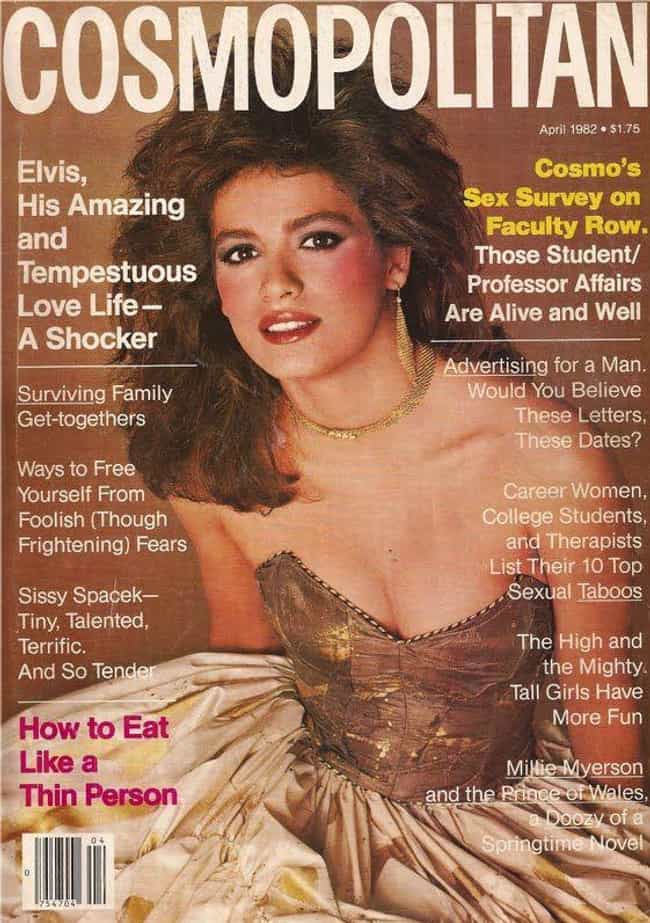 Francesco Scavullo was a famous photographer, primarily known for his Cosmopolitan covers; he was also Gia's close friend. In 1982, when Gia was fresh out of rehab, hardly any American photographers or designers would work with her. Scavullo agreed to shoot her for the cover of Cosmo. It was her last cover. In the shot, Scavullo posed Gia with her hands behind her back to cover the track marks, and he angled her face in the shot to attempt to disguise its bloating.
Gia Was One Of The First Famous Women To Die Of AIDS
Gia Carangi is most remembered for two, divergent things: Revolutionizing what it meant to be "beautiful" at a time when an Italian-American phenotype wasn't in the mainstream, and, sadly, becoming one of the first female public figures to die from AIDS. When she was admitted to the hospital in 1985, she tested positive for AIDS-Related-Complex (ARC). This was still in the early era of the AIDS epidemic, and medical professionals didn't know how to properly deal with the virus or how it was transmitted. The doctors and nurses entered her hospital room decked out in hazmat suits, and took precautions like wiping the phone down with antiseptic after she used it. Gia succumbed to the virus on November 18, 1986. She was only 26 years old.
Gia Was Known For Outrageous Behavior On Set, Like Leaving In The Middle Of A Shoot To Get Drugs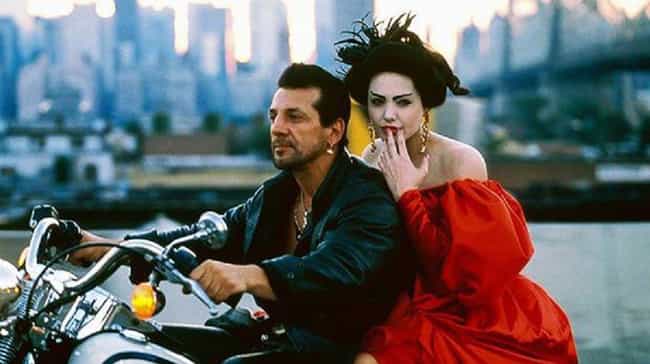 At the height of her addiction, Gia became increasingly more difficult to work with on photography and modeling sets. She would walk out of photo shoots when she was made to wait. She would pass out in a heroin haze in the middle of photo shoots. She was also known to leave a photo shoot, still wearing the designer's clothing, to go buy drugs. Her rebellious and unreliable behavior soon made many photographers and designers blackball her, and her career and health steadily declined.