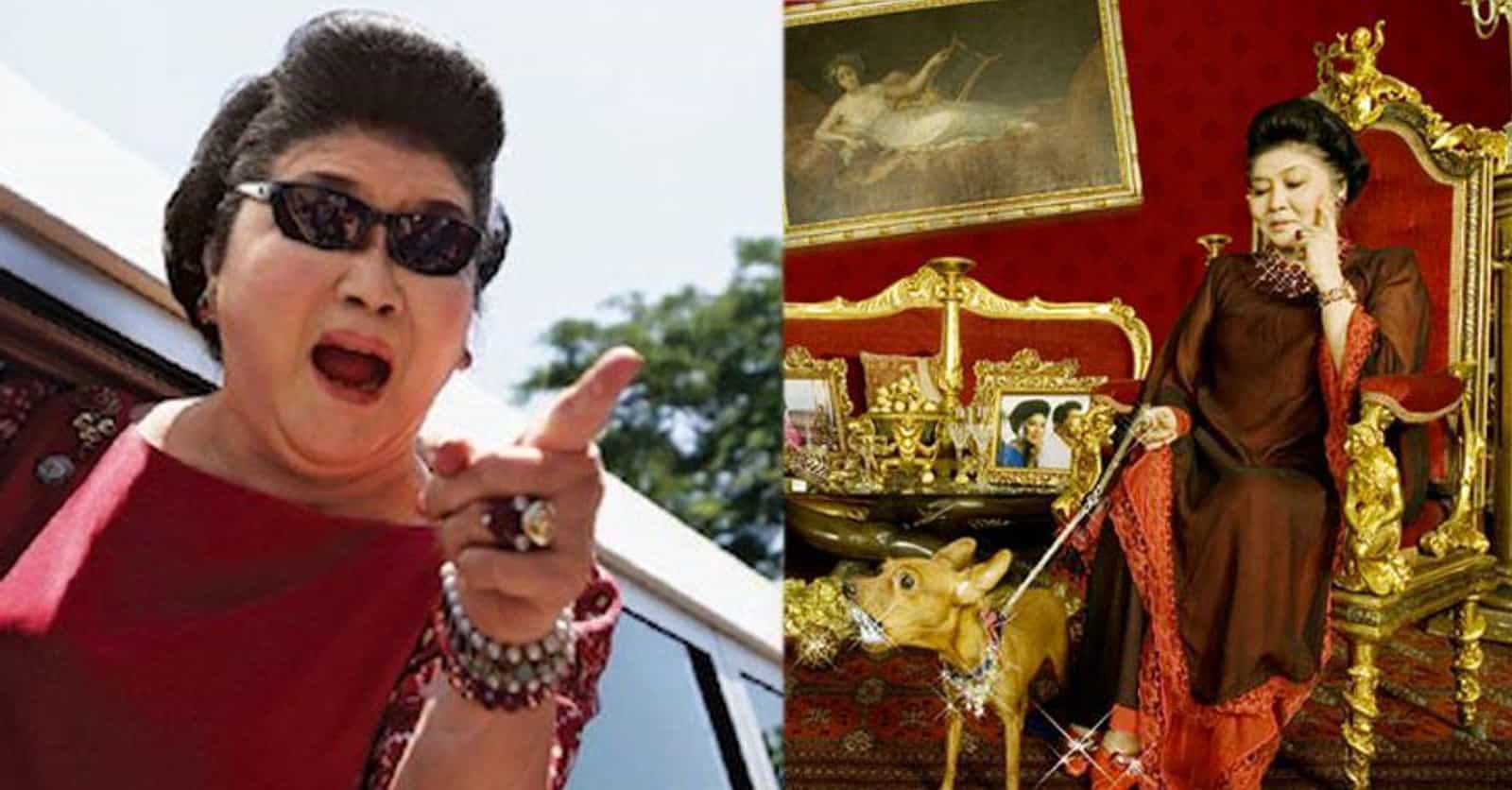 Photo: user uploaded image
First Lady Nicknamed 'The Iron Butterfly' Is The Coolest Alleged Thief You've Never Heard Of
Imelda Marcos was once a simple girl with dreams of becoming a singer. Using her undeniable good looks and charm, she became a beauty queen and snagged a rising politician, Ferdinand Marcos, who later became the 10th president of the Philippine Islands. Her husband ruled the country from 1965 to 1986, making Imelda its First Lady for 20 years.
During that time, she lived a lavish lifestyle while many Filipinos remained in poverty. She accumulated a massive amount of personal wealth. Additionally, she owned thousands of pairs of designer shoes; hoarded artwork and jewelry; and collected European aristocrats and Hollywood actors as friends, all while allegedly transferring millions of dollars into offshore accounts under the alias "Jane Ryan."
The Filipino people finally ousted Marcos in 1986, which led to the couple's exile in Honolulu, HI. Ferdinand died soon after, leaving Imelda to deal with the backlash. Despite having to go on trial for offenses committed under her husband's regime, Imelda and her family still have numerous supporters holding them in high esteem.
She continues to charm her way back into the national spotlight of the Philippines through her children's political endeavors. To this day, she remains known as the "Iron Butterfly."
---
Photo: JAY DIRECTO/Stringer / AFP

When She Fled To Hawaii, She Left Behind Thousands Of Pairs Of Shoes

During her husband's rule, Marcos received shoe samples from top designers. Whichever patterns and styles she liked, she got a custom-made pair with a matching handbag.

When the Marcos family fled the Philippines, protestors discovered more than a thousand pairs of shoes - the exact figure is unknown, but the rumored total was between 1,060 and 3,000 pairs - as well as other luxury items left behind. To many, this exemplified the level of excess the Marcos family enjoyed while many citizens suffered.

Marcos supposedly said, "They went into my closets looking for skeletons, but thank God all they found were shoes - beautiful shoes."