Music
The Tortured, Painful Life of Janis Joplin, The Baddest Woman In Rock History

Updated December 14, 2018
610.7k views
12 items
Long before the phenomenon that was Amy Winehouse, whose mesmerizing voice captivated millions, there was Janis Joplin, to whom Winehouse was often compared. While Joplin only released three albums during her lifetime (and a few posthumously) and only one Top 40 hit, she still became one of the biggest American music stars of the 1960s, and her music continues to influence musicians today.
Joplin and her band, Big Brother and the Holding Company, first made a name for themselves at the 1967 Monterey Music Festival where she emerged a bright and talented star. Unfortunately, the lifestyle of a hard-partying '60s rock star soon took its toll. Her love of whiskey brand Southern Comfort became as well known as her voice, just like other hard-partying bands like Led Zeppelin or eccentric personalities like Ozzy Osbourne. While the story of Janis Joplin's passing in 1970 serves as a somber end to her tale, underneath her music-star persona, she was a sensitive soul who had been damaged by bullies and hurt by lovers, and who wanted to be loved simply because she couldn't do it herself.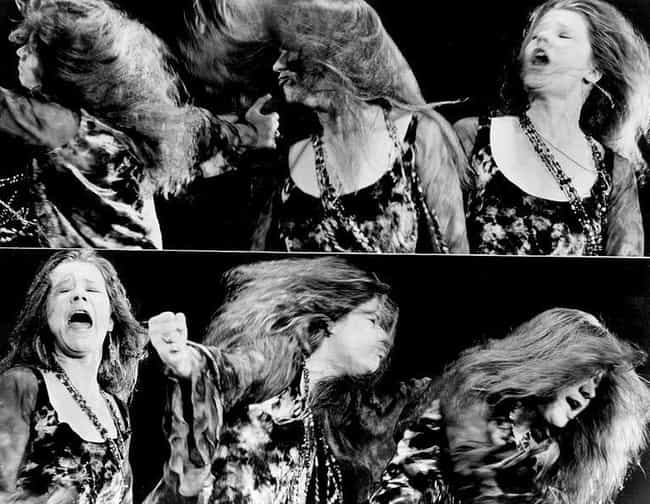 She Was Stood Up For A Three-Way The Night She Passed
Janis Joplin's experiences with men – and how often she was hurt by them – are well-publicized, but Joplin, who was actually bisexual, had troubled relationships with women as well. She had an on-again-off-again relationship with Peggy Caserta that, in total, lasted longer than the combined relationships Joplin had with men.
When she passed, Joplin was engaged to Berkeley student Seth Morgan. On the night of October 4th, when she would later overdose, a three-way was scheduled between Joplin, Morgan, and Caserta, but both of her partners failed to show.
She Loved Southern Comfort So Much, The Company Gifted Her A Fur Coat
Joplin's fashion sense, much like her voice, was distinctly her own and was often loud and mismatched. The Daily Texan, the campus paper at the University of Texas, ran a profile on Joplin in 1962, stating, "She goes barefooted when she feels like it, wears Levis to class because they're more comfortable, and carries her autoharp with her everywhere she goes so that, in case she gets the urge to break into song, it will be handy."
Another accessory she was never without was a bottle of the sweet, whiskey-flavored liqueur, Southern Comfort. Her obsession with the drink even earned her a free jacket; the Southern Comfort company was allegedly so pleased with all the free product placement, they gifted Joplin a lynx fur coat.
She Changed Her Will Two Days Before Her Passing
Joplin made adjustments to her will just two days before October 4th, 1970, when she passed away from an overdose. She mostly gave her estate to her parents, with some additional wealth going to her siblings.
She also asked for $2,500 to be set aside for her friends to throw a party in her honor. The stipulation allowed 200 people to hold an all-night gathering at her favorite pub, "so my friends can get blasted after I'm gone."
Joplin's ashes were scattered over the Pacific Ocean as well as along Stinson Beach in northern California.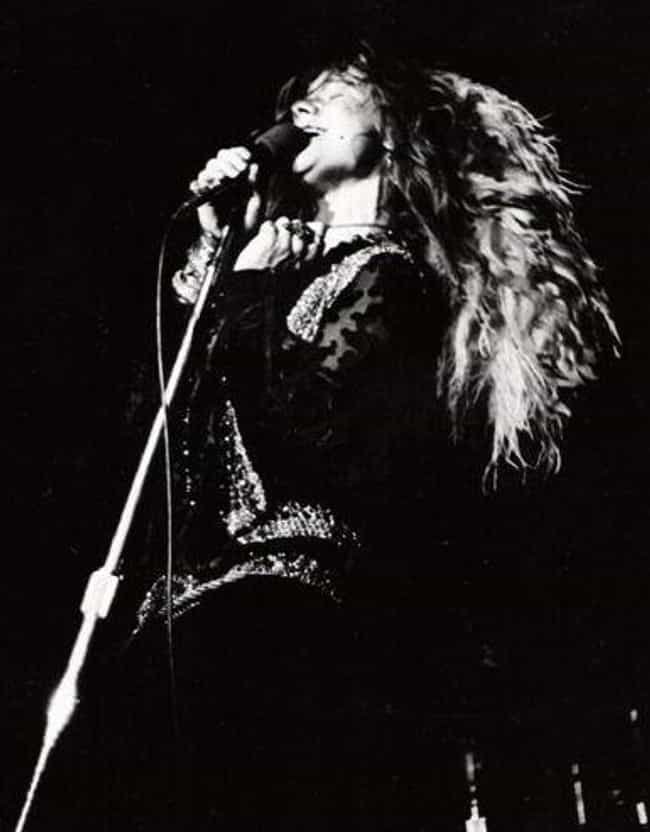 She Was Arrested After One Of Her Concerts For Swearing Onstage
In March of 1969, Jim Morrison was arrested during a concert in Miami for allegedly exposing himself onstage. Following this historic incident, conservative Florida citizens were concerned when Janis Joplin came to Tampa the following November. As she was performing for a rowdy crowd at Curtis Hixon Hall, the lights in the auditorium were turned on to quell audience excitement. A few police officers climbed onto the stage and asked Joplin to help them quiet the crowd. She refused and instead screamed obscenities at the cops.
Eventually, the crowd quieted enough that the show could continue and Joplin was allowed to finish, unlike Morrison, who was arrested in the middle of his performance. Joplin was later arrested in her dressing room and spent the night in jail, but the charges were eventually dropped when a judge felt she was simply exercising her freedom of speech.