Weird History
Louisa May Alcott Was Much Less Uptight Than Her Popular Books Might Make You Believe

The world Louisa May Alcott created in her famous works Little Women and Little Men did not reflect the reality of her life. Born in 1832, Alcott was brought up surrounded by intellectuals and financial hardships. She lived through the Civil War, worked toward the abolition of slavery, and advocated for women's rights. Like many authors, Alcott seemingly included characteristics of her family in her work, particularly highlighting her siblings and the hardships they suffered. But the progressive and defiant writer often challenged traditional gender and social norms of her day.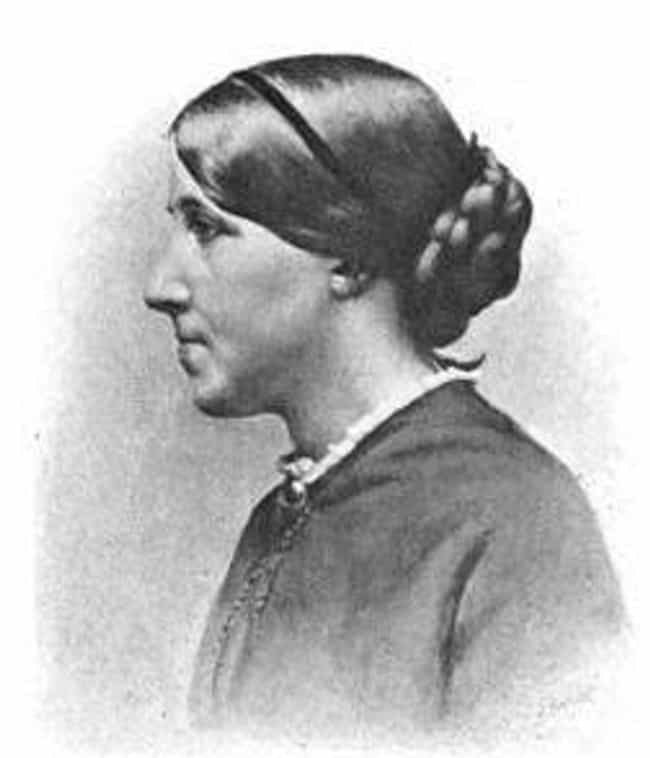 Under A Pseudonym, Alcott Wrote Some Thrilling Pulp Fiction
Alcott is typically known for writing wholesome works, such as Little Women and Little Men, but the author wrote several grittier novels under the name A.M. Barnard. One of her best known works as Barnard is Behind a Mask, or A Woman's Power, a novella about a manipulative governess in Victorian-era England. The governess, named Jean Muir, is an actress, divorcee, and social outcast hired by a wealthy family to take care of their 16-year-old daughter, Bella. She first appears to the family in disguise, making herself look younger, more compassionate, and more feminine than she really is. She continues to mislead the family, taking advantage of them at every turn. Muir makes all the men in the family fall in love with her. Her true appearance is only discovered after she successfully marries the family patriarch.
Alcott also published The Abbot's Ghost, or Maurice Treherne's Temptation as Barnard. The Abbot's Ghost was a Christmas story and a thriller, just like Behind a Mask. It tells the story of Maurice Treherne, who is accused of being a criminal and is disinherited, yet works to regain his former life as well as his true love, Octavia.
Alcott Pushed Literary Norms By Including Taboo Topics In Her Works
Alcott's books, especially those published under her nom de plume, included topics like murder, inbreeding, transvestitism, suicide, unwed motherhood, and gender struggles between men and women. These themes were bold for the time and acted as an outlet for Alcott to express her own ideas about events in her life. Due to the nature of her works, it's clear why she used a sexually ambiguous pen name like A.M. Barnard.
Alcott occasionally wrote works within works, like Norna, or The Witch's Curse, which was credited to Jo and Meg from Little Women. The play contains themes of "revenge, jealousy, murder, and sorcery."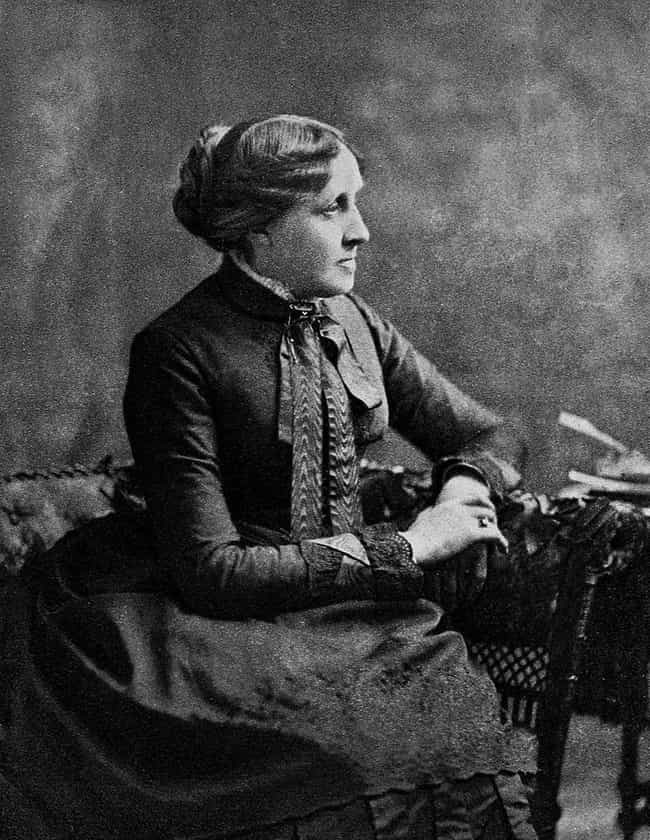 She Was Mostly Friends With Men
Louisa May Alcott had three sisters, Abigail, Elizabeth, and Anna, whom she used as the foundation for her characters in Little Women. Meg is modeled after Anna, the oldest. Beth is based on Elizabeth, the middle child, who like Beth was frail and died young. Abigail, the youngest child in the family, is loosely reflected in the character May. Unlike the sisters in the book, however, the Alcott sisters all suffered from bouts of depression and, at times, were intolerable to Louisa.
When asked to write a book for girls, Louisa wrote in her journal, "[I] never liked girls or knew many, except my sisters, but our queer plays and experiences may prove interesting, though I doubt it." Just like her counterpart Jo, Louisa was a tomboy through and through, asserting, "No boy could be my friend till I had beaten him in a race... and no girl if she refused to climb trees, leap fences." Louisa's sister Anna called other girls "commonplace" compared to Louisa. As she got older, Louisa gravitated toward men, largely intellectuals like Henry David Thoreau and Ralph Waldo Emerson.
Alcott Used Drugs, First As A Necessity But Later As A Crutch
Alcott became ill with typhoid fever during her time as a nurse in the Civil War. She experienced pain throughout her life as a result. In truth, her pain may have been caused by the mercury treatments she took to fight typhoid. She began taking morphine to ease her discomfort, but her moral stance on opium caused her to feel conflicted about the drug. She ultimately succumbed; Alcott took opium on and off, and she likely used hashish.
The pressures Alcott felt as her family's biggest earner, the sadness she experienced at the loss of her parents and numerous siblings, and the frustrations she faced as an unmarried feminist may have contributed to her drug use as well. In one of her works, Perilous Play, she praises the escape drugs could provide. She wrote, "Heaven bless hashish, if dreams end like this!"