Weird History
Marie Antoinette's Favorite Sister Lived A Life Shockingly Similar To The Tragic Queen

Updated July 11, 2019
69.6k views
13 items
Maria Carolina of Austria was Marie Antoinette's favorite sister, and the women shared similar fates. They accepted arranged marriages orchestrated by their mother, Empress Maria Theresa, and the public imperiled their respective thrones. The sisters were the only ones among their siblings to reign as queens, but those crowns forced them apart. Marie Antoinette went to France, while Maria Carolina voyaged to Naples.
The French populace blamed Marie Antoinette for their problems, and her sister faced opposition in Naples. Viewed as a power-hungry outsider, Maria Carolina was reluctant to accept the title at first. She dreaded her marriage to King Ferdinand, and their first night as a wedded couple ended in disaster. She went on to have over a dozen children with him and ruled his kingdom, but her influence couldn't spare Marie Antoinette's life.
The Habsburg dynasty had power all over Europe, but they languished for it. Maria Carolina was no exception.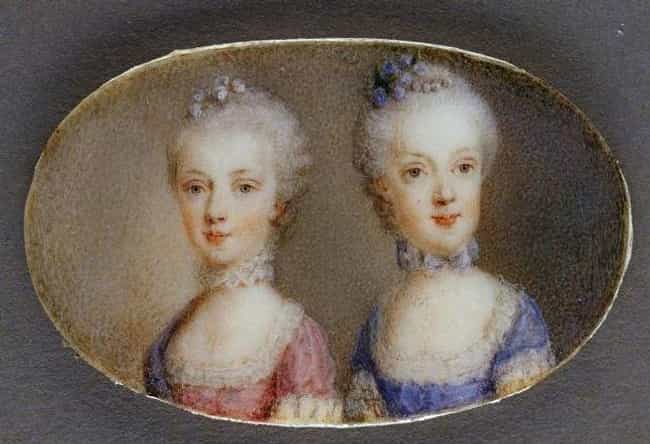 Marie Antoinette And Maria Carolina Were Inseparable
As the 10th and 11th daughters born to Empress Maria Theresa, Maria Carolina and Marie Antoinette were close from birth. In childhood, the sisters spent all their time together - the empress even threatened to separate the girls when they misbehaved.
Maria Carolina and Marie Antoinette lost their father when they were 13 and 10, respectively, and Maria Theresa warned things would change for them, noting:
[Maria Carolina and Marie Antoinette] are greatly to be pitied. Their good father idolized them and could never refuse them anything. It will be changed times now.
After the passing, Maria Theresa plotted marriage alliances for the girls, particularly eyeing the French royal family.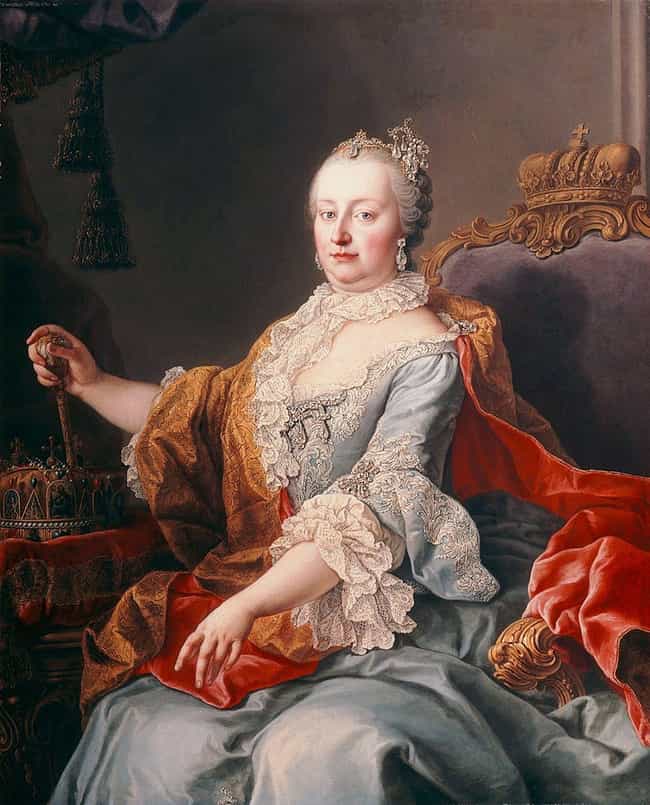 Maria Theresa Considered Her Daughters 'Political Sacrifices'
Roman Empress Maria Theresa Habsburg viewed her 11 daughters as political currency, helping to strengthen alliances with other territories. Accordingly, Maria Theresa carefully orchestrated the women's marriages. When the empress arranged a union between her daughter Maria Josepha and Ferdinand IV of Naples, she said:
I consider Josepha as a political [leverage], and if she does her duty towards her husband and her God, then I will be content.
Maria Theresa so desperately wanted one of her children to marry Ferdinand that she betrothed three of them to the same man. The first daughter in line, Maria Johanna, passed at 12. The second, Maria Josepha, succumbed to smallpox just before leaving for Naples.
Not one to let an opportunity slip by, Maria Theresa ordered another daughter, Maria Carolina, to marry Ferdinand.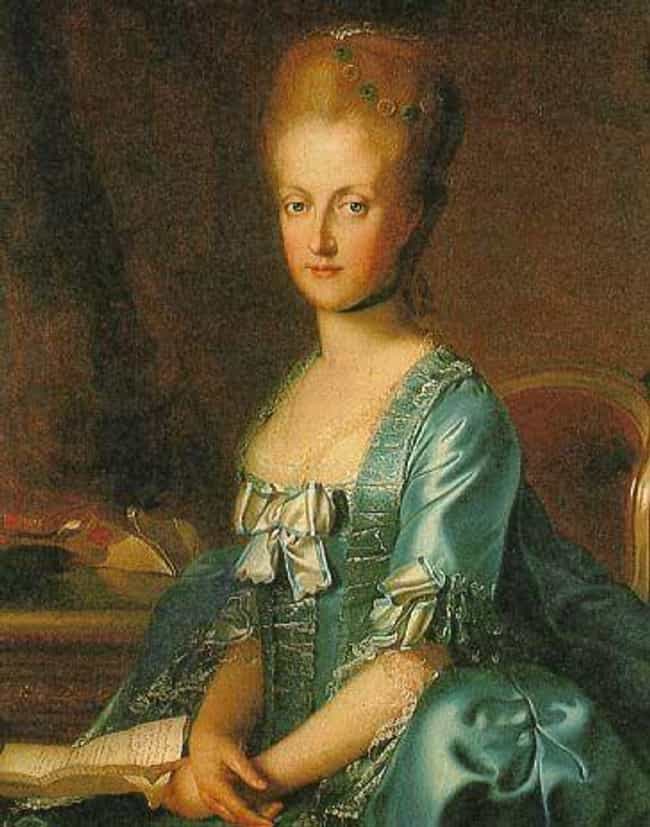 Maria Carolina's Wedding Night Was A Disaster
When Maria Carolina married Ferdinand IV of Naples in 1768, she wept. Marriage meant leaving her home and Marie Antoinette behind. The girl had never even met her betrothed, and after her wedding night, Maria Carolina declared her desire to cease living. She wrote:
One suffers real martyrdom, which is all the greater because one must pretend outwardly to be happy... If religion had not said to me: "Think about God," I would have [offed] myself rather than live as I did live for eight days.
Maria Carolina's Husband Threatened To Throw Her Out A Window
Maria Carolina ruled her husband's kingdom. When asked a question, King Ferdinand reportedly said, "Ask my wife, she knows everything!" But the young husband also suspected his wife of infidelity. In particular, he thought she was having an affair with Sir John Acton, an officer who helped strengthen the Neapolitan Navy.
Once, an incensed Ferdinand supposedly yelled at his wife, "I am trying to surprise you together. I will [slay] you both, and have [you]... thrown out of the windows of the palace!"