Music
This Hard-Partying Rock N' Roll Goddess Was The Rolling Stones' Muse

There are few rock icons who have muses as complex and recognizable as Marianne Faithfull. Of all the Rolling Stones' groupies and girlfriends, Marianne stands out as the most influential. Her innocent yet haunting good looks and feathery-soft voice made her a star in her own right, with a long-lasting musical career. But life was never easy for the British beauty.
She battled with drug addiction for most of the first half of her life, and struggled with the public's perception of her as Mick Jagger's hard-partying girlfriend. She escaped death multiple times, and managed to turn her life around in the 1980s.
So who is Marianne Faithfull? Though she may be clean and sober now, she has always been synonymous with the '60s and the Rolling Stones, and her exploits with Jagger and his bandmates were the stuff of legend.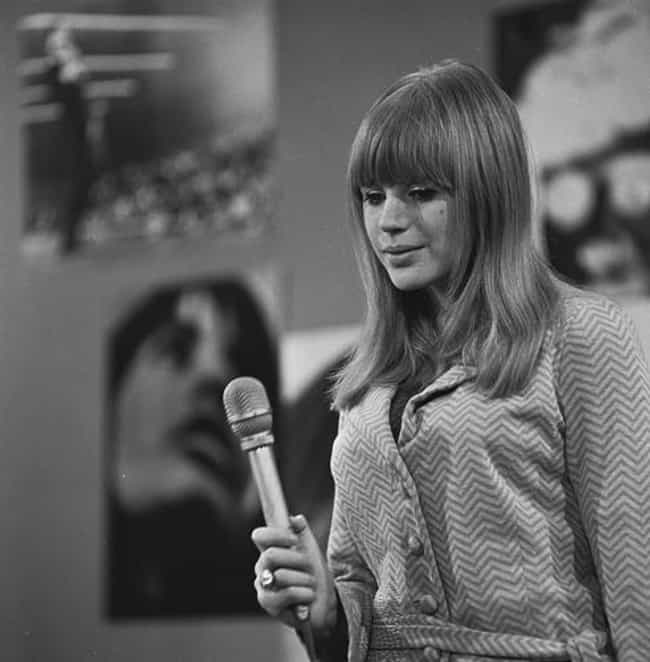 During A Police Drug Raid At Keith Richards' House, Marianne Was Caught Wearing Nothing But A Fur Rug
The legendary Redlands drug bust changed Marianne's image in the media forever. During the police raid at Keith Richards' house, she was caught wearing nothing but a fur rug and holding a candy bar. She claims that it was an incredibly embarrassing time for her, and that she still has a hard time forgiving the media for the way they portrayed her. She also said in an interview with Timeout that after the incident Mars gave her a call and offered her a bunch of money; she hung up on them.
Interviewed years later, one of the officers present at the drug raid claims that the part about Marianne wearing a fur rug was true, but the part about the candy bar was just a myth.
She Got Married At 18 And Had A Child A Year Later - The Marriage Didn't Last Long
In 1965, Marianne married an art dealer named John Dunbar at the tender age of 18. They had a child, a son named Nicholas. However, the marriage wasn't meant to last and they broke up shortly after their son was born. At that time, she and Mick Jagger had been working together musically and had also become a romantic item.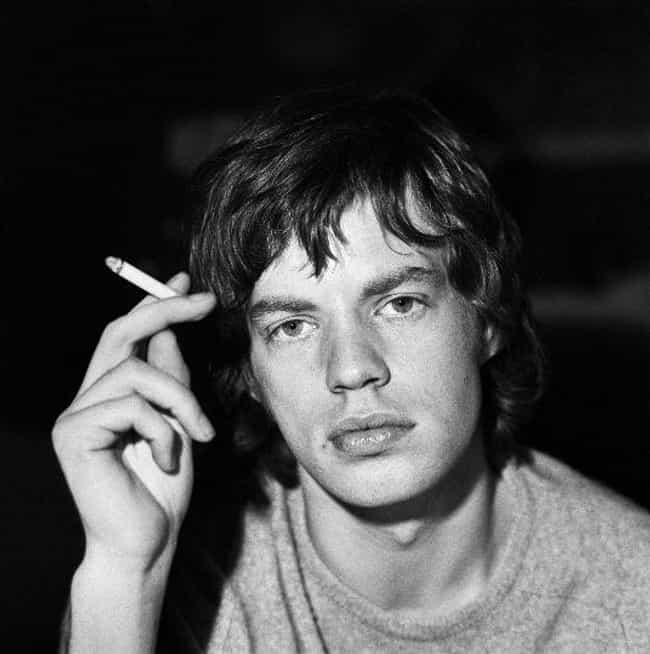 Marianne And Mick Became A Huge Part Of The London Party Scene
Before dating Mick Jagger, Marianne Faithfull slept with Rolling Stones band mates Brian Jones and Keith Richards, and was already married to another man when she first fell for Jagger. Faithfull's wild relationship with Jagger lasted four years, and in that time they became icons in the London party scene. Marianne was young and beautiful, and Mick was the hot rock god of the moment - they were unstoppable.
The young couple were known around the world for their "drug-fueled, jet-set exploits." The fast-paced life soon took a toll on Marianne, who began to use progressively harder drugs - she went from marijuana to cocaine to heroin. Mick, surprisingly, only dabbled in hard drugs without ever getting sucked into a spiral of addiction.
She Attempted Suicide In An Australian Hotel Room
Marianne and Mick flew to Sydney in 1969; Mick had landed a part in a biopic about legendary Aussie outlaw Ned Kelly. While in their hotel bathroom, Marianne looked in the mirror and thought she saw Brian Jones's face instead of her own; he had been found dead in his swimming pool only days before. Losing grip, Marianne attempted to open the window of their 14th-story room to jump, but it was sealed shut. Instead, she took 150 barbiturate pills. Luckily Mick found her, and after being rushed to the hospital she spent the next six days in a coma.