Weird History
The Unprecedented Rise Of Mother Mandelbaum, New York City's First True Crime Lord

Updated May 9, 2018
10.3k views
13 items
Martin Scorsese's Gangs of New York left out one of the most important crime lords in the 19th century: the overweight German-Jewish immigrant Fredericka Mandelbaum. She might not have been the Hollywood archetype for a gangster, but in that era, everyone knew Mother Mandelbaum was the richest crime lord in the city. The woman called the "Queen of Fences" was savvy and resourceful, opening her own school for criminals to create a network of pickpockets that put millions of dollars into Mandelbaum's pockets.
But who was the woman behind the diamonds, silks, and stolen goods? Mother Mandelbaum started as a humble peddler, but turned to crime to support her family. She turned out to be a natural. From the hidden dumbwaiter filled with diamonds to her community of bank robbers and blackmailers, Marm Mandelbaum ruled New York City.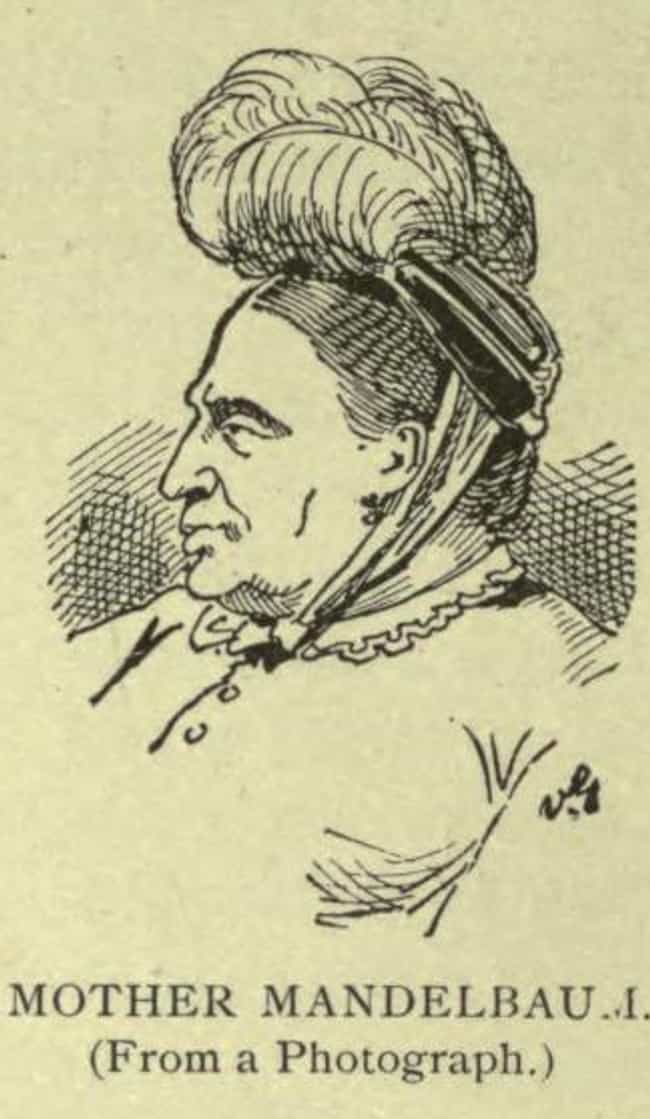 Mother Mandelbaum Took Everything From Diamonds To Goats
Fredericka Mandelbaum earned her reputation as "Queen of Fences." She bought stolen items from thieves young and old, which she then turned and sold for a steep profit. While her preferred targets were silk and diamonds — cheap to buy and the opportunity for a huge mark-up — Marm Mandelbaum didn't turn up her nose at anything.
Historian J. North Conway found record of Mandelbaum accepting a herd of goats allegedly stolen during the Great Chicago Fire. Whether bejeweled or braying, the crime boss took in anything that could turn a profit. Fencing was just the start. As her power grew, Mandelbaum explored new criminal opportunities, from bank robberies to a school where she could create new recruits for her operations.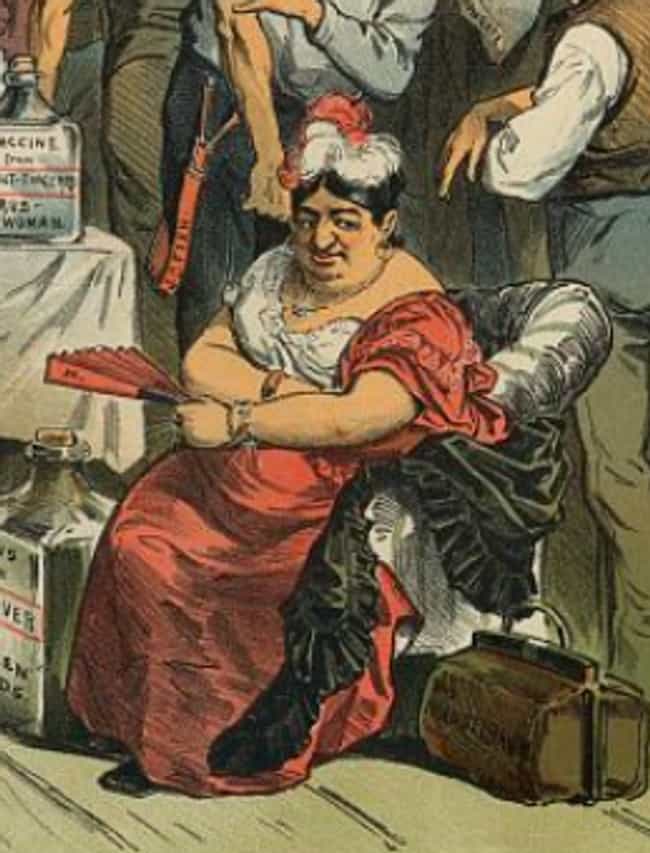 She Ran New York's First School For Criminals
Mandelbaum didn't just want to become rich; she also wanted to pass along her knowledge to the next generation of crooks. She opened a school for criminals on Grand Street, just a few blocks away from police headquarters. The school taught children how to become pickpockets and thieves, offering additional training in con artistry, blackmail, and safe-cracking for advanced students.
Opened around 1870, the crime school welcomed young men and women both, making it one of the first coeducational schools in the 19th century. Mandelbaum's illegal school churned out a steady stream of professional thieves who supported the crime boss's fencing business. Despite the school's success, the always cautious Mandelbaum eventually closed down the school after a prominent police officer's son enrolled.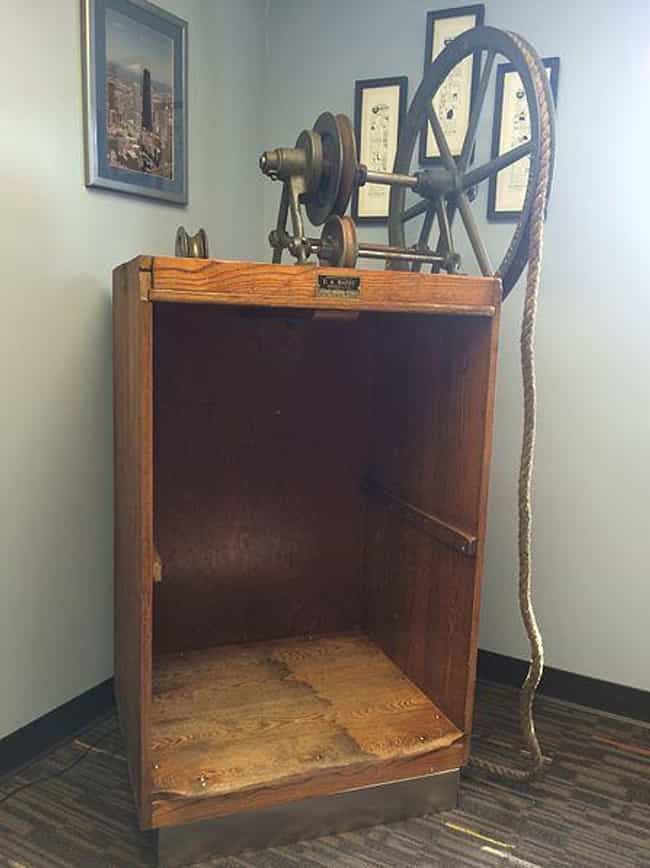 Mandelbaum Hid Loot In A Dumbwaiter Hidden Behind A Fake Chimney
Mandelbaum had to stay sharp to avoid jail. She bought up thousands of dollars worth of goods and hid them in dozens of hiding places, from secret warehouses to her own home. In fact, as much as $10 million in stolen goods passed through the crime lord's hands.
Her favorite hiding place was a chimney with a false back. Hidden in the sooty recesses of the chimney was a dumbwaiter with a lever. This dumbwaiter system allowed Mandelbaum to toss a fortune in stolen goods in the dumbwaiter and lower it out of sight if she ever heard a suspicious knock on her door.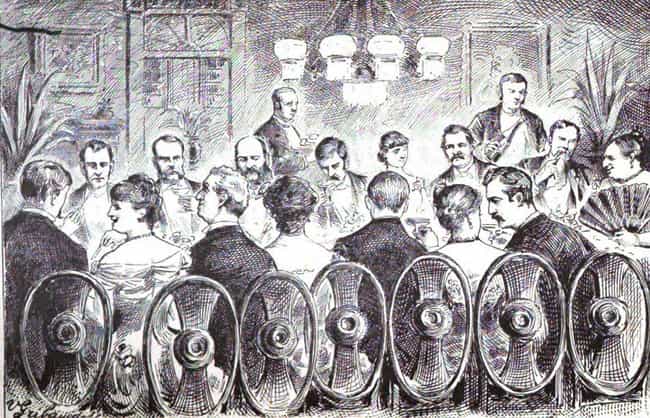 Mandelbaum Used The Eighth Ward Thieves Exchange, A Fence Supermarket
By her 40s, Marm Mandelbaum was an established crime lord and a widow. She had to support four children, aged between eight and 15, which only pushed her to make more money. Mandelbaum started by networking at her synagogue, and later she established herself at the Eighth Ward Thieves Exchange. The exchange was a supermarket for fencing that connected criminals from across New York, and Mandelbaum was a frequent presence, always ready to snap up a good deal.
In addition to networking with thieves, Mandelbaum relied on the solid tactic of paying off crooked cops and judges. She also made fast friends in Tammany Hall, where politicians hoped that staying cozy with Mandelbaum could help rally the Jewish vote.