Weird History
Sorry William Wallace, In Real Life, Robert The Bruce Was The True Violent Hero Called Braveheart

Updated December 7, 2018
280.8k views
13 items
We all know that historical movies can be inaccurate. Sometimes, they get historical figures completely wrong – for example, Pocahontas was a child when she met John Smith, and so was Isabella of France when William Wallace was alive. Still, most historical movies don't make executions less gory as was the case with William Wallace's execution in Braveheart, and they don't make real historical figures less intense. But Braveheart is guilty of both.
Just look at how Braveheart portrays Robert the Bruce, King of Scotland. In real life, Robert the Bruce and William Wallace were allies, openly fighting together – but in the movie, Robert the Bruce betrays Wallace. That couldn't be more wrong. Robert the Bruce was so committed to Scottish independence that he offed his rival in church to crown himself King.
In fact, Robert the Bruce is the true Braveheart. He fought for Scottish independence even when it cost him his family and nearly his life. In order to win back his wife and daughter, King Robert chopped a man in half. And you'll never believe how he got the nickname Braveheart. Maybe it's time for a Braveheart sequel about Robert the Bruce.
Let's Get One Thing Straight: This Guy Wasn't Braveheart. Robert The Bruce Was Braveheart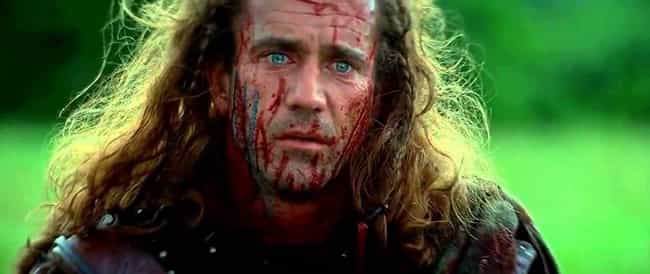 Let's start with the biggest problem in Braveheart: the title. William Wallace, the main character played by Mel Gibson, was not called Braveheart. Instead, the name always referred to Robert the Bruce. And the real Braveheart was tougher, craftier, and crazier than he was shown to be in the movie.
Robert the Bruce was the heroic Scottish King who successfully gained independence from the English. But it wasn't easy – not by a long shot. Robert was born on July 11, 1274 into a noble family in Scotland. As a young man, Robert watched English King Edward I invade Scotland and seize control. And long after William Wallace was gruesomely executed by the English, Robert the Bruce kept fighting for freedom.
Robert The Bruce Stabbed His Rival To Death In A Church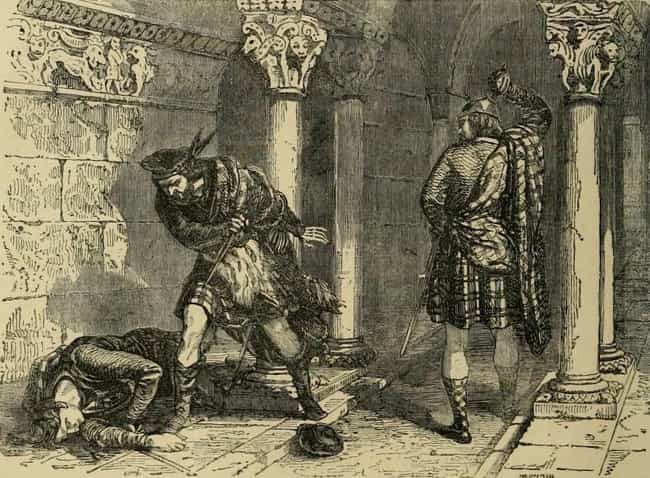 In 1306, Robert the Bruce took on his greatest political rival, John Comyn. Bruce and Comyn had been guardians of Scotland together from 1298 to 1300, but after that, the two had split. Bruce ended up serving King Edward, while Comyn led the King's enemies. In 1306, the two men met at the Greyfriars church. The meeting was intended to discuss "certain matters touching both of them," according to a nearly contemporary account by chronicler Walter of Guisborough.
The two men spoke alone in front of the high altar. Suddenly, something changed – Bruce loudly accused Comyn of treachery and turned his back on the man. Then, Bruce drew his sword and ran it through Comyn. Bruce left the church while his followers began to brawl with Comyn's men. He took Comyn's horse and rode off. Bruce's next action implied that the murder might have been politically motivated – he arrested King Edward's justices and then sent his men back to Greyfriars to make sure Comyn was dead. Bruce had made two major enemies that day: Comyn's supporters and family, and King Edward.
Robert The Bruce Kicked Off The Battle of Bannockburn By Chopping A Man In Two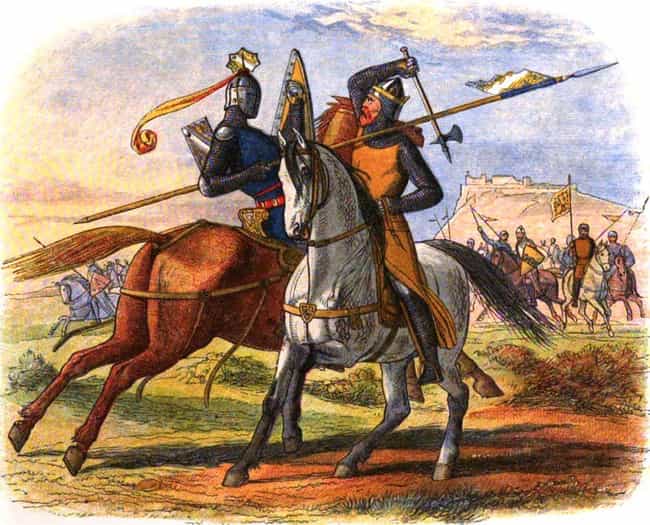 Scotland's greatest military victory came in 1314 with the Battle of Bannockburn. On one side, Robert the Bruce led an army of around 6,000 infantrymen and a small group of cavalry. On the other side, Edward II, England's King, amassed the largest army to ever invade Scotland, calling up 2,000 mounted knights and 25,000 infantrymen.
The odds were daunting, but King Robert started the battle off with a bang when he single-handedly took on an English knight and defeated him. Sir Henry de Bohun spotted King Robert and charged, hoping to capture or kill him. Bruce was not intimidated by the charging warhorse or the lance aimed at him – he hopped onto a horse and dodged the lance, bringing his battle axe down on de Bohun's helmet and chopping the man in two.
After His Death, Robert's Heart Went On Crusade To Spain And Was Thrown At Some Muslims–That's Why He Was Called Braveheart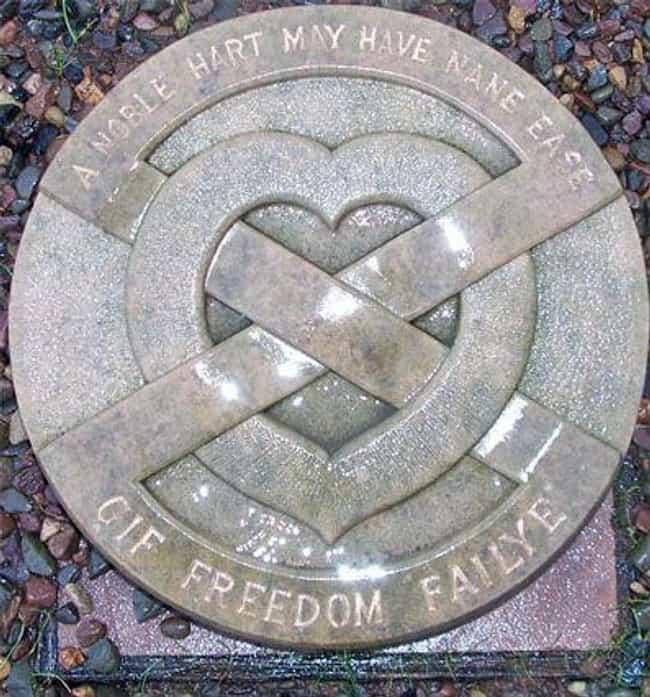 According to a 14th-century Scottish chronicler named John Barbour, Robert the Bruce always regretted that he never went on crusade. On his deathbed in 1329, Robert asked one of his knights to take his heart on crusade so that it could fight against God's enemies. The knight, Sir James Douglas, carried Robert's heart in a silver case, riding to Spain where war raged against the Moors.
In the heat of combat, Douglas was killed in a surprise attack – but before riding into battle, he reportedly threw the urn containing Robert the Bruce's heart at the Muslims, shouting "Lead on brave heart, I'll follow thee!" The heart was returned to Scotland after the battle, where it was later interred at Melrose Abbey in Scotland.