Music
Sid Vicious's Life Was Just As Messed Up As His Death

Few rock stars have burned out with the same vigor as Sid Vicious. His fireball career lasted only two years but in that tumultuous time, Vicious transformed from a shy David Bowie fanatic into a spiky-haired punk icon who will forever sneer at us from posters, ads, and book covers the world over.
He could never play a single Sex Pistols' song successfully on his bass but it didn't matter. Sid Vicious was punk rock in its purest, most dangerous form. His wild antics were often the desperate acts of an addict looking for his next fix, and he surrounded himself with whatever destroyed him the most - violence, drugs, and his most lethal favorite, Nancy Spungen.
Sid Vicious Awoke To Find A Trail Of Blood Leading To His Dead Girlfriend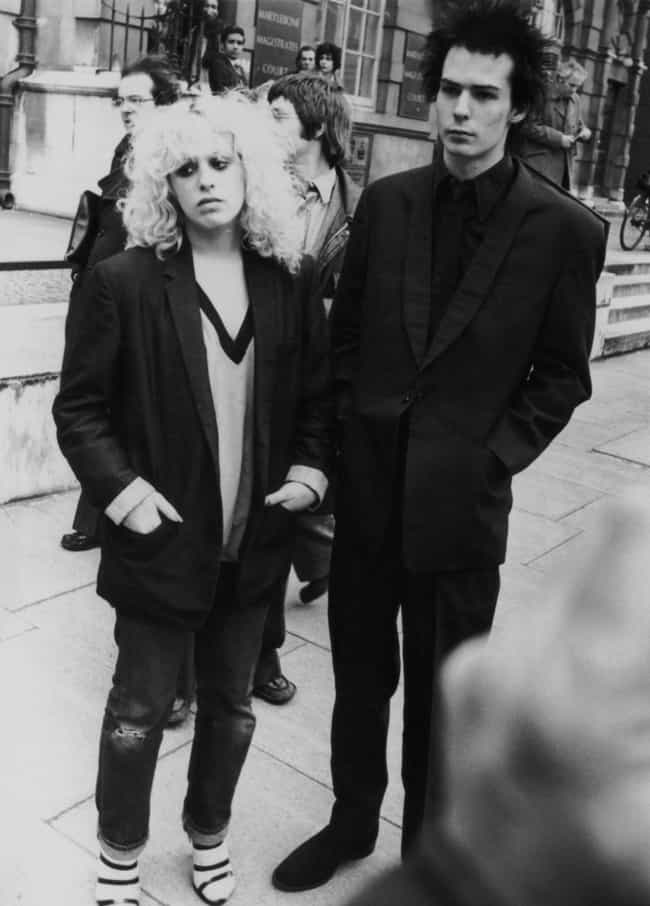 Sometime during the early hours of October 12, 1978, Nancy Spungen crawled out of her blood-soaked hotel bed in New York City and made her way to the bathroom where she collapsed on the floor beside the toilet and died from a single knife wound to the abdomen. After finding Spungen and alerting the front desk about the accident, Sid Vicious wandered the hotel halls weeping, telling a neighbor, "I killed her... I can't live without her... She must have fallen on the knife."
Various drug dealers had been in and out of their hotel room all night, leaving numerous sets of fingerprints everywhere. The police also discovered that at some point $1,500 was stolen from the drugged-up couple so it wasn't clear who was responsible for Spungen's death. Perhaps the victim tried to stop the robbery and got slashed in the stomach.
There were endless suspects, but detectives arrested Vicious for his girlfriend's murder and considered the mystery solved.
He Shot Up Speed Mixed With Toilet Water, Shocking Even Dee Dee Ramone
Before Sid Vicious joined the Sex Pistols, he'd hang out with Dee Dee Ramone whenever the Ramones were in London. One particular night, Ramone and Vicious went to a party with ample amounts of speed. They went to the bathroom where the sink, toilet, and floor were covered in puke. Vicious pulled out a syringe, filled it with the drug, then stuck it in the toilet and loaded it with puke water. Without bothering to cook the mixture, Vicious jammed the syringe in his arm.
He then looked at a stunned Dee Dee, who was no stranger to depravity, and said, "Man where did you get this stuff?"
His Mom Might Have Killed Him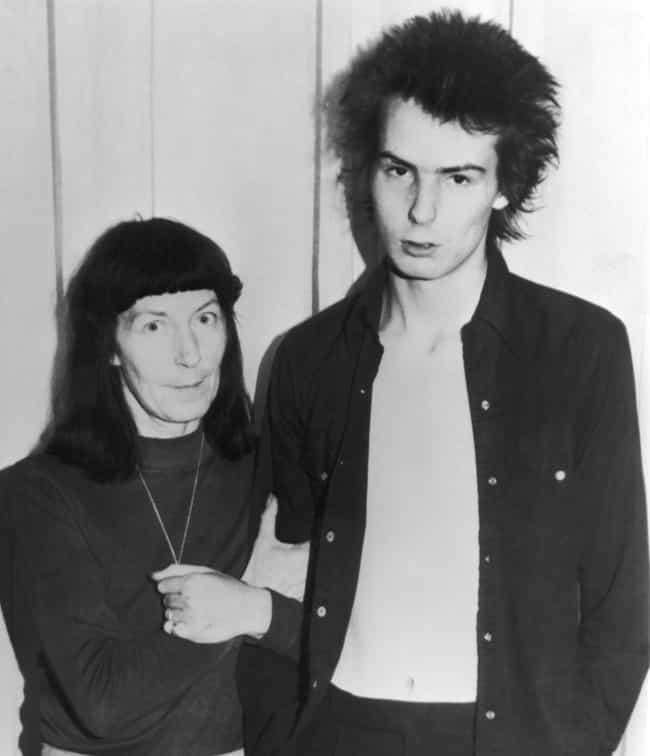 According to Sex Pistols manager Malcolm McLaren, Anne Beverley smuggled heroin in her vagina to son Sid Vicious while he was incarcerated at Riker's Island. After his release on bail, there was a freedom party for Vicious at the apartment of his new girlfriend, Michelle Robson. The party tapered off when Peter Gravelle arrived with 98% pure heroin provided by Beverly. Gravelle warned the Pistols bassist not to take too much, but he still overdosed. Eventually, the party guests departed and left Vicious and the remaining heroin in Beverly's care.
McLaren claims Beverly provided her son with the heroin that night because she knew he would hate life in jail.
His Mother Gave Him Heroin As A Birthday Present
Before Sid Vicious joined the Sex Pistols, he and John Lydon would often hang out, listen to music, and drink beer in his home. Vicious's mom, Anne Beverley, was a junkie and had used her young son as a drug mule when they lived in Spain, stuffing his toddler pants with blocks of hash to sell whenever they returned to England. One night, Beverly came over to offer a gift to Vicious. When he asked her what it was, she handed him a bag of heroin and a couple of syringes and told him, "Happy Birthday, Sidney."
Lydon, who happened to be there, was horrified, but Vicious told him not to worry about it because his mom meant well and the heroin helped him relax.