Weird History
Tonya Harding's Real Life Was Even More Messed Up Than You Thought

Updated February 18, 2020
97.6k views
12 items
Though she is primarily known for her Olympian status in the rink, along with her scandal involving Nancy Kerrigan, figure skater Tonya Harding has had a lifetime of soap opera-worthy hardships. A potty-mouthed, chain-smoking figure skater from the wrong side of the tracks, Harding was a media goldmine for the newly thriving machine that was the 24-hour news cycle. Suddenly, everything could and would be public, as was seen with the enormous vacuum created around Harding's every move.
However, beyond the leg-bashing and lace-tearing the media loved to sensationalize, there is a whole lot more to Tonya. Born to an abusive mother, LaVona Fay Golden, in the seriously un-glam poverty of 1970s Oregon, Harding's life started out under tough circumstances and has continued that way for most of her years. An abusive, short-lived marriage with Jeff Gillooly, a sex tape, a brief career as a drag racer... the list goes on. Here's a list that examines Tonya's lesser-known tragedies and triumphs beyond the ice.
back to page 1
Her Mother Physically And Verbally Abused Her, Going As Far As To Make Her Pee On The Ice
It's no secret that Harding and her mother, LaVona Fay Golden, had a strained relationship. After the whole Kerrigan debacle, the two became estranged, and Harding has formally disowned her as her mother.
When Harding was as young as five years old, fellow skaters and parents remember Golden screaming at her on the ice and even making her urinate on the skating rink ice instead of allowing her to leave to use the restroom, allegedly screaming things like, "I paid for you to practice, so you're going to stay on the ice and practice!"
Another parent recalls watching Golden slap Tonya across the face so hard that she fell off of a stool. They recall that she had the mouth "of a truck driver" when it came to yelling at Tonya. Golden's defense to all of this was that she "just wanted [Tonya] to not have a life like I had."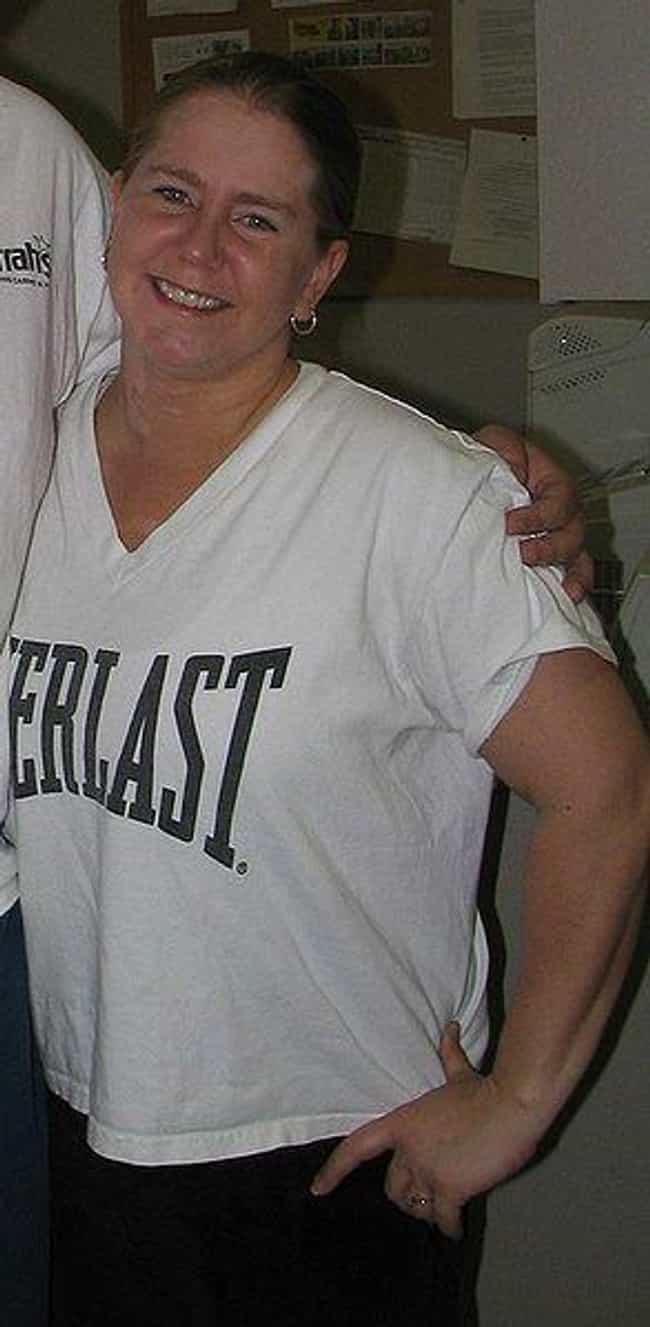 Harding And Her Band Got Booed Off Stage At A Benefit Concert
In 1995, at a fundraising event for muscular dystrophy, Tonya and her band, the Golden Blades, were aggressively booed offstage.
It was a three-song, 15-minute set, and the boos soon turned into audience members hurling plastic bottles at Harding and her band members. Ever the tough piece of work she was, Harding reportedly dodged a few and kept singing.
She Grew Up In 'Trailer Park Poverty'
One of the things that the media loved the most about Harding was how she so perfectly embodied nearly the opposite of everything a female figure skater was thought to be. Harding's family was poor and reportedly only generated a dual income of $20,000 a year, while it was estimated that the financial demands of Tonya's skating came in somewhere around $30,000 (and that was just at an adolescent level).
Tonya herself worked as a skate guard at her local rink to buy ice time, but it wasn't enough to offset her family's poverty. Her mother bought cheap fabric and sequins and sewed all of her costumes herself, infamously tawdry little numbers that judges and fellow competitors ridiculed openly. Her family moved 15 times before she was 16 and often lived in trailers or houses without running water.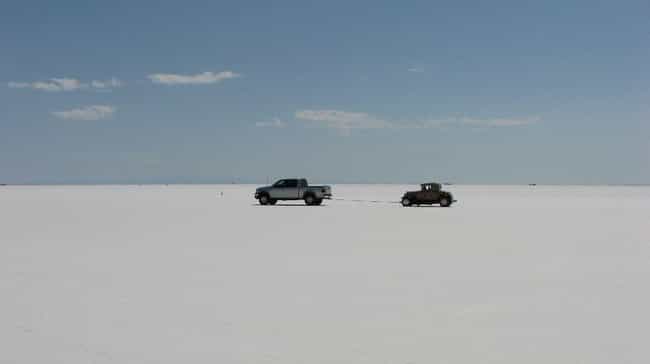 She Holds A Land Speed Record
To say the least, Harding clearly has a competitive spirit; her most recent pursuit happens to be driving vintage race cars. In 2011, Harding set a land speed record when she drove a 1931 Model A Ford Coup to a record 81.37 mph during the Bonneville Salt Flats "Speed Week."
Commentators from the day note, "My brother pointed over to a blond woman who was walking around in a fire suit (which are worn by the car drivers) and smoking a cigarette in 95 degree desert heat. He told me he thought it was Tonya Harding. I told him to fuck off. He swore it was. He was right."