Weird History
Tonya Harding's Real Life Was Even More Messed Up Than You Thought

Updated February 18, 2020
97.5k views
12 items
Though she is primarily known for her Olympian status in the rink, along with her scandal involving Nancy Kerrigan, figure skater Tonya Harding has had a lifetime of soap opera-worthy hardships. A potty-mouthed, chain-smoking figure skater from the wrong side of the tracks, Harding was a media goldmine for the newly thriving machine that was the 24-hour news cycle. Suddenly, everything could and would be public, as was seen with the enormous vacuum created around Harding's every move.
However, beyond the leg-bashing and lace-tearing the media loved to sensationalize, there is a whole lot more to Tonya. Born to an abusive mother, LaVona Fay Golden, in the seriously un-glam poverty of 1970s Oregon, Harding's life started out under tough circumstances and has continued that way for most of her years. An abusive, short-lived marriage with Jeff Gillooly, a sex tape, a brief career as a drag racer... the list goes on. Here's a list that examines Tonya's lesser-known tragedies and triumphs beyond the ice.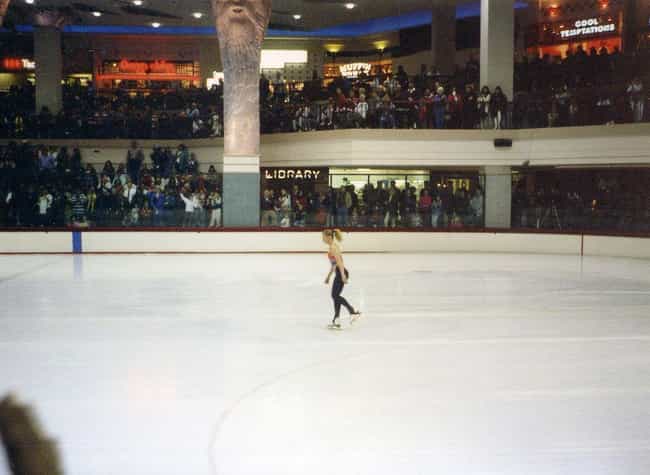 Tonya Harding And Jeff Gillooly Made A Sex Tape That Was Sold To Penthouse
In the tape, aptly-named "Wedding Video," Harding allegedly dons a Halloween costume wedding dress while engaging in sexual acts with first husband, Jeff Gillooly. Gillooly sold it to Penthouse for $400,000 in a move that many feel was bolstered by financial need, or more realistically, blackmail purposes.
Although it often appears that Harding was complicit in the sale of the tape, she truly was not. From an interview in 2000, she defended herself, "I was trying to be cute for Jeff. I took my garter off and tossed it at him and I was getting undressed one shoulder at a time. I was drunk, totally out of it, and I thought it was just for us."
It surfaced at an unfortunate time; 1994 was the year of the Kerrigan incident, and later that year, Penthouse revealed the first stills, and later, the entire movie. She admits that the first time she saw it, she ran to the bathroom and puked for half an hour.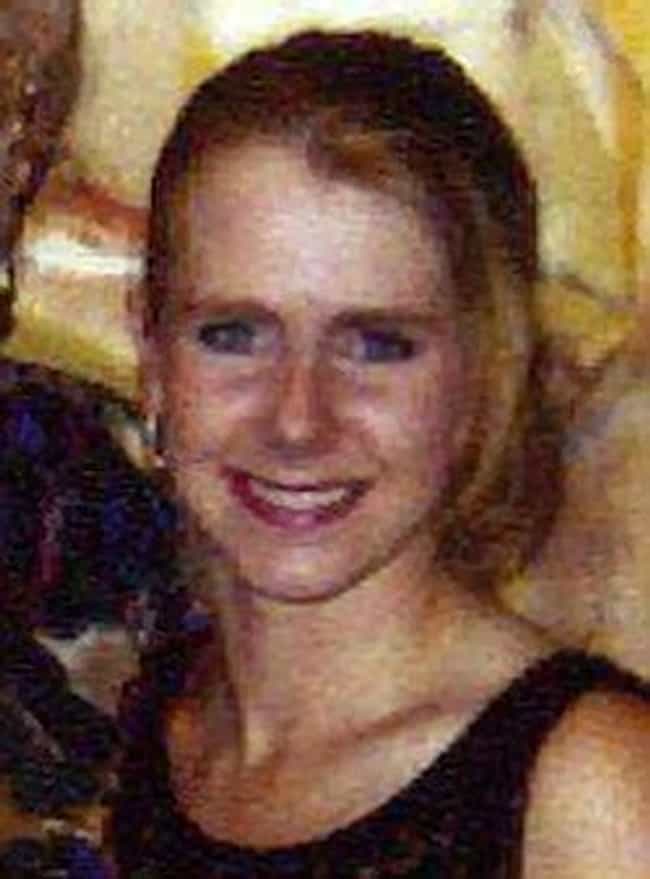 She Was Assaulted Repeatedly At Gunpoint
For obvious reasons, this is an extremely sad and sensitive subject. What is even sadder is that many people argue this didn't happen. Many critics argue that Tonya made the story up during the hyper-elevated drama surrounding the FBI trial regarding her involvement with Jeff Gillooly and the Kerrigan assault.
The way Harding tells the story, as chronicled in her book, The Tonya Tapes, she left a meeting with investigators (where she presumably told them what she knew, AKA corroborated charges against Gillooly and co.), and was taken by Gillooly and two other unknown men to a secluded mountain, where Gillooly proceeded to hold a gun to her head while the two men raped her. After, he raped her too. They told her that if she didn't say or do what they told her, they would kill her.
In The Tonya Tapes, when asked how she feels about that night, she replies, "...I wished they had pulled the trigger."
Tonya cites this as the reason why she never came forward about the Kerrigan attack.
She Had A Short-Lived Career As A Celebrity Boxer
In 2003, at 32-years old, Harding decided to give boxing a professional go, after winning a Celebrity Boxing match against Paula Jones the year before. Famed boxing rep Tony Holden reluctantly took her on as an athlete, and before he knew it, she was selling out matches and spitting chew into a cup in the passenger seat of his car.
However, Harding's bulldog-like attitude and training could only make up so much for her lack of skills, and in 2004, she had her last fight. Amy Johnson, a barely-known, 22-year old Canadian, pummeled Harding, winning by technical knockout. Before the fight had even begun, fans booed Harding as she entered the ring and cheered while she was taken down.
Harding Saved An 81-Year Old Woman In A Bar By Giving Her Mouth-To-Mouth
In a fateful stop to play some video poker on a whim, Harding claimed that, "God was behind her." Tonya had stopped by a bar on a Sunday for just 15 minutes, even though she was supposed to be home to show her house to a prospective buyer.
Within moments of Harding entering the bar, 81-year old Alice Olson collapsed and stopped breathing. Remembering CPR training from a class she had taken long ago in school, Harding quickly sprang into action, calling 9-1-1 and giving the woman mouth-to-mouth. Olson was revived and thanked Harding for her life, saying, "I wouldn't be here if it wasn't for her."