Weird History
Firsthand Accounts Of What It's Like To Live On The Gaza Strip In A State Of Endless War

Life on the Gaza Strip has been difficult for years, and residents of the contested area continue to struggle. The long-standing Gaza-Israel conflict upends the daily lives of Palestinians. Like those in Venezuela, residents of the Gaza strip face food shortages, a lack of adequate drinking water, and insufficient medical care. Compounding their already difficult living conditions, people who live in Gaza face constant threats of violence.
The self-governing region borders Egypt, Israel, and the Mediterranean Sea. As a territory of Palestine, it has become a target for border disputes and international ire. Its population is subjected to hardships designed to minimize the economic productivity of the region and therefore force the Palestinian government into submission. The stories of people who live in this region, enduring the horrors that occur in Gaza on a daily basis, are testaments to human strength and survival.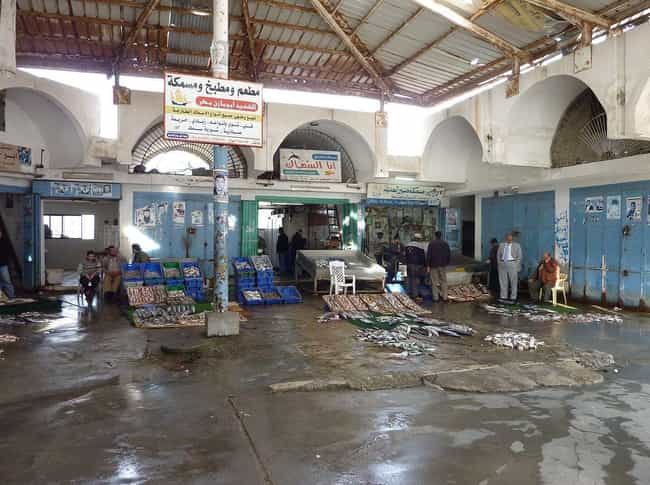 A Naval Blockade Forces Fishermen To 'Fish On Land'
Israel imposed a naval blockade on the Gaza Strip in 2007, prohibiting access beyond nine nautical miles. Despite several eases in the blockade in the years since, as well as legal challenges in which the United Nations ruled it illegal, the rule remains in place. And in 2018, the barrier was increased, limiting fishing access beyond three miles.
The restrictions on sea access have devastated the fishing industry in Gaza. According to Yousef Munayyer, executive director of the US Campaign for Palestinian Rights:
The primary source of fish in the Gaza Strip is no longer fresh cod fish, but farmed fish on land, because there's an overfishing problem within the three-nautical-mile limit... many of the species the fishermen go after is beyond that mark now.
Rachad al-Hisi has been fishing the waters off the Gaza Strip since 1962. He says:
Gaza is in a geographically bad position for fishing... we're in the corner of the Mediterranean, and the big, expensive fish don't travel this far - to get them, we've got to go further out into the sea.
Al-Hisi and other fisherman often face legal trouble for going past the three-mile limit. He laments:
Because of the restrictions, we're catching fewer fish and making less money... because our boats are not fitted with sophisticated navigation equipment, we go after the fish and then all of sudden we're seven miles out to sea and in trouble.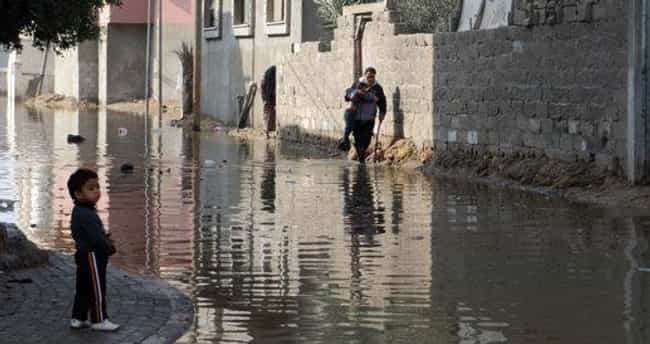 Clean water in Gaza is growing increasingly inaccessible. The World Bank reports only 10% of Gaza has access to potable water. And the sewage system is broken, so wastewater pollutes the aquifer that flows beneath Gaza. The Gaza Strip may be uninhabitable by 2020.
Efforts to bring in water have been mainly ineffective. One resident, Umm Ibrahim Amna Abdel'al, told reporters, "We can't drink it, cook with it, or wash in the kitchen with it... we are forced to buy all the clean water separately."
The water causes severe medical issues for Gaza residents. "Tiny kids suffer from cramps and colic," Abdel'al continued. "See my hand? It is because of the salty water. I have a skin infection. The water is full of salt. It is like sewage."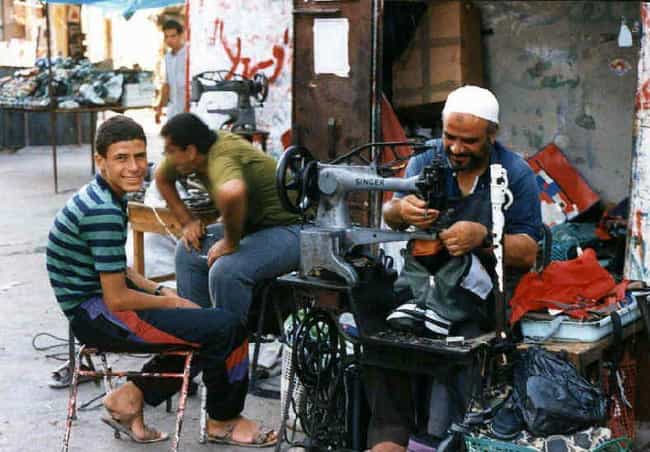 Unemployment Is High And Keeps Rising
The economy of the Gaza Strip has declined for decades and continues to struggle. According to a report from the UN in early 2018, 46% of the population don't have jobs. Of the 46% who are unemployed, 64% are people under the age of 25, and 77% are women.
With what has been identified as the highest unemployment rate in the world, residents of Gaza suffer from extreme poverty - 80% receive some form of aid. Additionally, because of the lack of infrastructure and unsustainable government expenditures, the GDP per person has decreased by a third since the mid-'90s.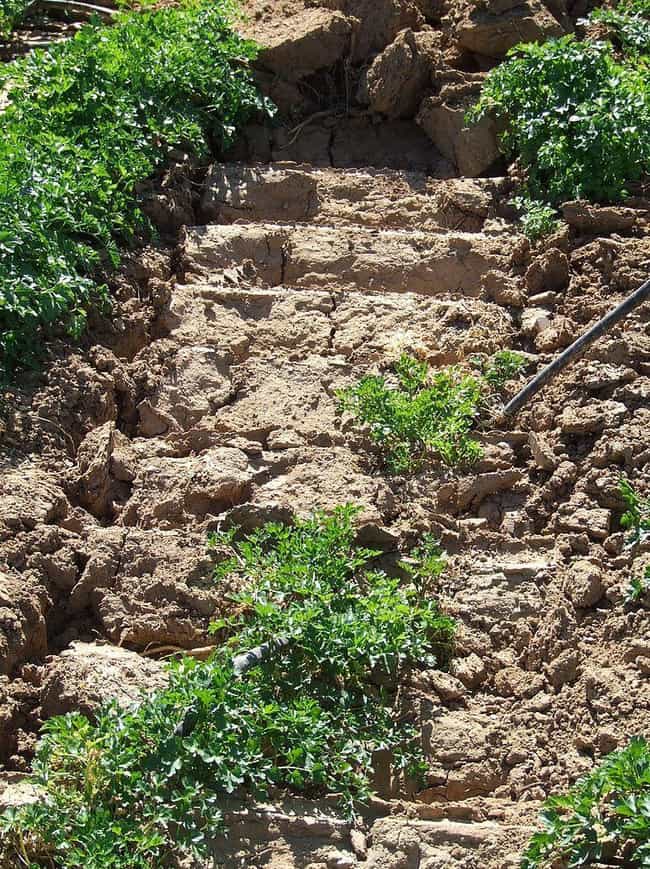 Farmland Has Become Increasingly Scarce
Farmers with land near "security walls" in Gaza have had their livelihoods taken away from them. Olives, dates, and fruit crops have suffered due to limited land access, but according to farmers like Saeed Jnead, things have been worse. An Israeli incursion destroyed Jnead's home in 2004: "They came at midnight and in the morning. All of a sudden, my house was gone. I've still not had any explanation."
Jnead still had hope for his sons when he spoke to a reporter in 2013: "I want him [my son] to be a doctor or a lawyer - I have the same aspirations as any parent in the West; but here, like this, what chance does he really have?"
In early 2018, farmers were able to return to lands along the Israeli border, bringing much-needed food and revenue to the lives of Palestinians. This has improved food shortages, as have creative ways of farming, like rooftop cultivation. That said, much of the land was decimated by war in 2009, 2012, and 2014.