What It Was Like To Be One Of The First Playboy Bunnies In The Heyday Of The Playboy Club
Beth Elias
Updated September 23, 2021
165k views
12 items
Long before Hugh Hefner and his guests in the Playboy Mansion graced television reality shows, women known as "Bunnies" served as the waitstaff in Hefner's clubs. Bunnies were distinct from Playmates, and clubs carefully vetted women for elite roles in Los Angeles, Chicago, New York and London. Rare in the 1960s, Playboy Bunnies were afforded a largely unprecedented level of financial independence, and many were able to save enough money to purchase their own homes.
Playboy Bunny jobs were competitive; hundreds of girls often interviewed for the handful of available positions. Hires were trained intensely using the "Bunny Manual" and outfitted with their uniforms. However, as glamorous as the job could be, there were downsides. Bunnies were subjected to strict rules, such as daily weigh-ins and strict appearance standards. Not abiding by the rules could get a Bunny fired or, at the very least, have her pay docked.
Despite exposes and tell-alls about being a Bunny, many former Bunnies have fond memories of their time at the Playboy Club during its early years and saw it as an introduction to an entirely new world and way of life.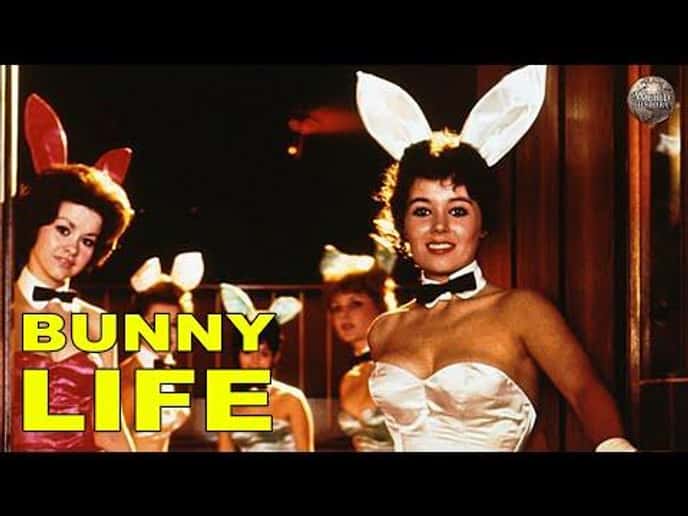 Strict Rules Dictated What Bunnies Could Wear

Prior to the opening of Chicago's Playboy Club, Hugh Hefner suggested the Bunnies wear a revealing nightgown, but reportedly his business partners had different visions. One of these business partners had a girlfriend whose mother happened to be a seamstress - and it was she who sewed the first iteration of the bunny costume, essentially a bathing suit with tail and ears.

The "Bunny Instruction Manual" outlined several rules for a Bunny's uniform and appearance. The uniforms were to be worn "proudly and prettily," and Bunnies were encouraged to wear wigs. They also had to wear bright-colored lipstick, have manicures and refrigerate their hosiery after it was worn to eliminate static. The Bunnies were not allowed to wear any jewelry, save for the Playboy cufflinks of their uniform. The Bunnies were also told that their ears could not be worn off-center or bent the wrong way.

In addition to the strict guidelines on a Bunny's appearance, the Bunnies themselves had to pay for their uniform's maintenance and cleaning. They also had to pay for their false eyelashes and procure their own shoes - with a minimum three-inch heel.