What It Was Like To Be One Of The First Playboy Bunnies In The Heyday Of The Playboy Club
Beth Elias
Updated September 23, 2021
164.9k views
12 items
Long before Hugh Hefner and his guests in the Playboy Mansion graced television reality shows, women known as "Bunnies" served as the waitstaff in Hefner's clubs. Bunnies were distinct from Playmates, and clubs carefully vetted women for elite roles in Los Angeles, Chicago, New York and London. Rare in the 1960s, Playboy Bunnies were afforded a largely unprecedented level of financial independence, and many were able to save enough money to purchase their own homes.
Playboy Bunny jobs were competitive; hundreds of girls often interviewed for the handful of available positions. Hires were trained intensely using the "Bunny Manual" and outfitted with their uniforms. However, as glamorous as the job could be, there were downsides. Bunnies were subjected to strict rules, such as daily weigh-ins and strict appearance standards. Not abiding by the rules could get a Bunny fired or, at the very least, have her pay docked.
Despite exposes and tell-alls about being a Bunny, many former Bunnies have fond memories of their time at the Playboy Club during its early years and saw it as an introduction to an entirely new world and way of life.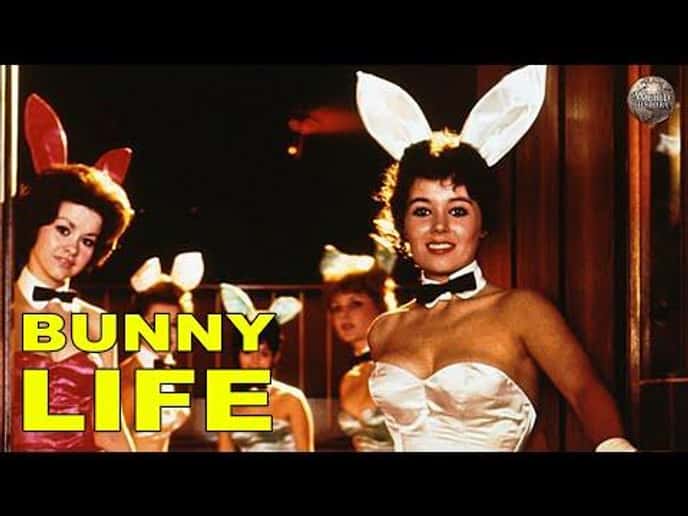 Photo: kait jarbeau / Flickr / CC BY 2.0

Bunnies Could Make A Lot Of Money - But It Was Often Harder To Do So Than Playboy Claimed

Though Playboy advertised that a Bunny could make $200-$300 per week, not all of them did. The club took part of their tips which, in addition to the cost of maintaining their uniform, made the gig not quite as lucrative as it first appeared. Bunnies also reportedly had to arrive one hour before their shift started in order to put on their uniform and do their makeup. This hour was unpaid.

Bunnies did have opportunities to earn extra money, though. Women could choose to work private parties, take on extra shifts or assist management at their Playboy Club. But they could just as easily have their pay docked: having a messy locker, being late or not having a clean cottontail could all be just cause for decreased wages.

However, by many of their own accounts, the Bunnies made good tips. Bunnies who wandered the clubs with Polaroid cameras and cigarettes charged a nickel for their various services but notoriously heckled any frugal-minded patrons who dared to actually pay the asking rate, as men were expected to offer much more money. Everyone from celebrities to mafia members frequented clubs, and their deep pockets benefited the Bunnies.

Marilyn Miller, who was a Bunny in Chicago, Los Angeles and New York, admitted:

The regular Bunnies made close to $1,000 a week [in 1961]. We made so much in cash, Hef finally called me in and said, "You're not cashing your paychecks." And I said, "No, I don't need them." And he said, "Well, please do, because you're throwing off my accountant." That's how much we used to make."