READ

20 Fun Facts You Didn't Know About Lil Wayne

Out of all the "Lils" (Bow Wow, Boosie, Bub, Mama, Kim, Jon, Romeo, etc.), Lil Wayne is arguably the best. Lil Wayne is an enigma. He's a rapper unlike any other. He's a mixtape master, and drops albums that defy standard analysis. He's done more guest spots than most rappers would ever dream of, and is worth more money than you'd ever imagine. He was the flagship artist of Cash Money Records, and is the CEO of Young Money Entertainment.
But who is Lil Wayne? What's his day to day life like? Who are his influences? What causes does he believe in? What was his (insane) childhood like? When did he start rapping and how? What were those gun charges a few years ago? What's with all of those death/health rumors? Is Sizzurp really that good?
We've put together a list of the coolest facts about Lil Wayne, including trivia, fun facts, and your hottest burning questions. Check out these awesome Lil Wayne facts below, and be sure to let us know what you think in the comment section.
He Initially Went by a Very Different Rap Name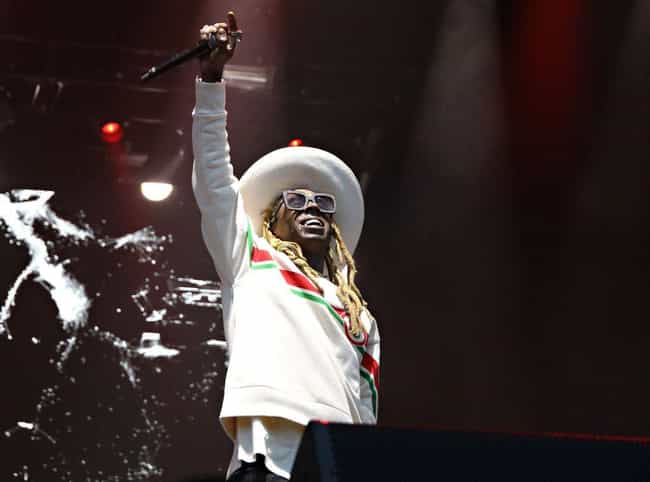 Lil Wayne went through a series of other stage names before settling on the one we know and love today. His real name is Dwayne Michael Carter Jr., but that sounds way more like the same of an accountant or an insurance salesman than a hardcore rapper. Before landing on Lil Wayne, he called himself Shrimp Daddy. This nickname was an homage to fellow Cash Money rapper, Pimp Daddy, and also made fun of his short stature. For a while, he also used the nickname Baby D, but that one eventually fizzled out.
Source:
XXL
His Net Worth Is $150 Million
Lil Wayne might be lil, but his bank account is huge! This dude has some serious stacks. The 5'6" rapper's estimated net worth is $150 million. He's had chart-topping album after chart-topping album, reinvented the mixtape game, and has invested his earnings well. He's also the first rapper to have an album drop at #1 since Tupac in the early '90s.
Source:
The Richest
He Hasn't Written Down a Single Thing Since 2002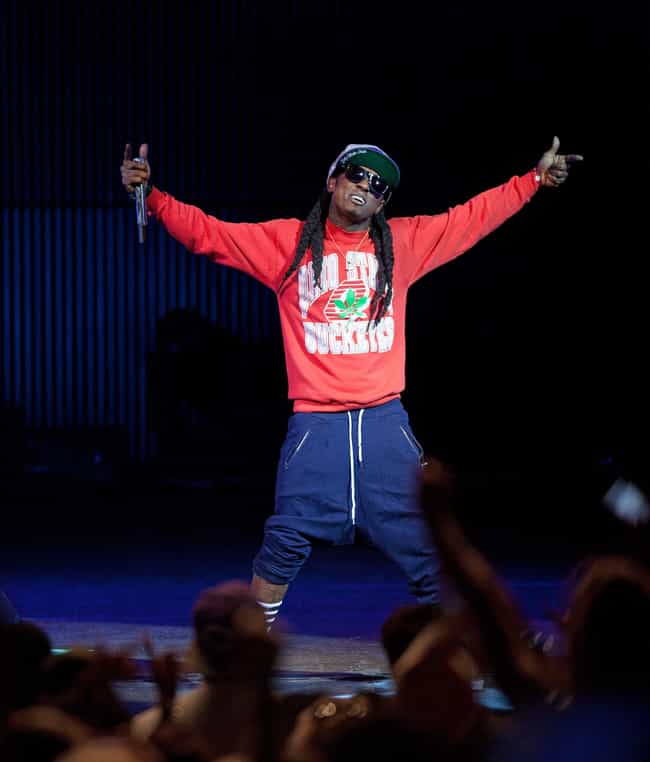 Lil Wayne did an epic 10,000 bars freestyle in 2002, and hasn't bothered to write down his lyrics ever since. He believes that as soon as you write down your rhymes, they can become false, in away. He explained this philosophy in an interview with GQ:

"But you could read what's on the paper, right? So basically anybody that could read could recite it. That takes something away from it. But if I walk up to a guy and say "Rap for me," he's going to say something. His characteristics or whatever. I'm going to get what I love about him, just from his presence. That's why you never saw me rap no TV shows. Other rappers be having to rap after an interview. So can you spit something for us? They never ask me to do that because the interview is so compelling that they actually got Lil Wayne.


I always tell somebody that's why I am good, that's why I'm okay, because I'm being me, I'm doing me. Now the day I gotta write stuff down - no one can believe what's written down. Perfect example: If I was a bum and I told you I had a mansion around the corner and three Bentleys and twenty-eight bitches in my house butt naked waiting for me, you wouldn't believe me. I'd say, 'You stink, get out my face, give him $100.'


But if there was a book that said, there was this bum with a mansion with twenty bitches in it, you'll try to use it and put it toward real life. That's why I don't write nothing down. That's why I don't believe the Bible, nothing that's written, because nothing that's written is to be believed."

Source: Real Talk NY
His Birth Name Is Dwayne Michael Carter Jr.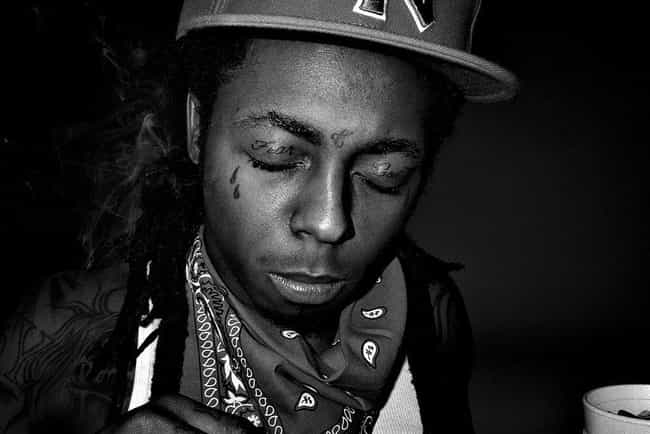 During an interview with Katie Couric, Lil Wayne revealed that he dropped the "D" in Dwayne because "I'm a junior and my father is livin' ... he's never been in my life, so I don't wanna be Dwayne, I'd rather be Wayne." When she asked him if his father knew this, Lil Wayne replied, "He knows now."
Lil Wayne and his biological father never had a good relationship. He considers his stepfather, Rabbit, to be his real dad. Unfortunately, Rabbit was murdered before Lil Wayne made it big. In order to commemorate Rabbit, Lil Wayne had a tattoo dedicated to him.
Source:
CBS News