Bikini Pics

Lindsay Lohan Bikini Pictures
4.7k votes
731 voters
158.7k views
16 items
Lindsay Lohan is an American actress best known for being a once-promising actress who now has run-ins with the law on a frequent basis. Lohan started acting at an early age, appearing in a remake of The Parent Trap, followed by Freaky Friday, and her best known film, Mean Girls. Lohan went into a public collapse during and after her much-publicized relationship with DJ Samantha Ronson, and frequently has spats with her father, Michael Lohan. In 2012, Lohan starred in TV biopic Liz & Dick, about Liz Taylor and one of her many husbands, and received middling to bad reviews for her effort.
The hottest pictures of Lindsay Lohan in a bikini or other swimwear. Lindsay Lohan is one of the hottest women in Hollywood, and is regularly featured in sexy photo spreads online and in magazines. But those wanting to get a closer, more intimate look at Lindsay Lohan's beauty naturally seek out her photos in revealing bikinis and other beachwear.
Fortunately, because of her active, glamorous lifestyle, it's not hard to find Lindsay Lohan bikini pics around the Web. Here we've gathered together only the sexiest posed and candid Lindsay Lohan bikini shots the Internet has to offer.
Numerous celebrity and gossip websites regularly post shots of famous women on vacation and sporting the latest swimwear styles, including Huffington Post, Egotastic and TMZ. Often, these photos appear to be candid, taken by paparazzi without the permission, or even knowledge, of the subject herself. But on some occasions, it turns out that bikini photos that appeared candid were actually pre-arranged by the star or her publicist, in an attempt to grab attention or get a brief career boost. B-level or infamous celebrities like Heidi Montag and Courtney Stodden, in particular, are often called out for this behavior. Lindsay Lohan in bikini! Lindsay Lohan bathing suit pics!
These Lindsay Lohan swimsuit shots really put those famous Lindsay Lohan boobs on full display... and who's going to complain about that?! Crazy people probably.
And if you're a real hardcore fan, be sure to check out Ranker's list of the overall hottest Lindsay Lohan photos.
Lindsay Lohan in black bikini with net waist detail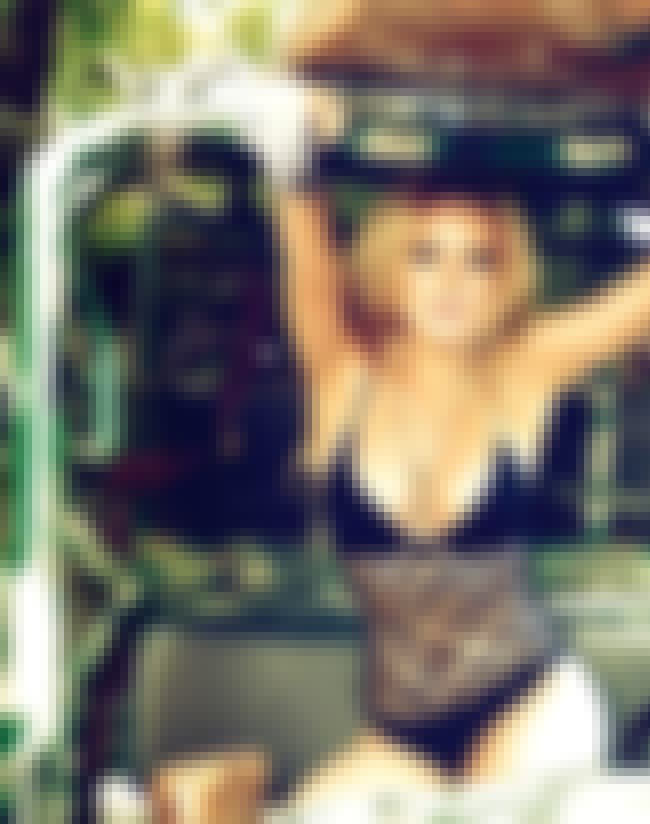 Agree or disagree?