Living
Everything You Need To Know Before Getting Lip Injections

There are a few things everyone should know before getting lip injections. Kylie Jenner got the minimally invasive procedure, and tons of other beauty junkies followed in her footsteps. Not everyone who does the treatment is certified, though, so it's important to make sure you know what you're in for before getting fillers. People who don't do their research occasionally end up with botched results. However, there are safe ways to get a plumper pout, and they can be affordable too.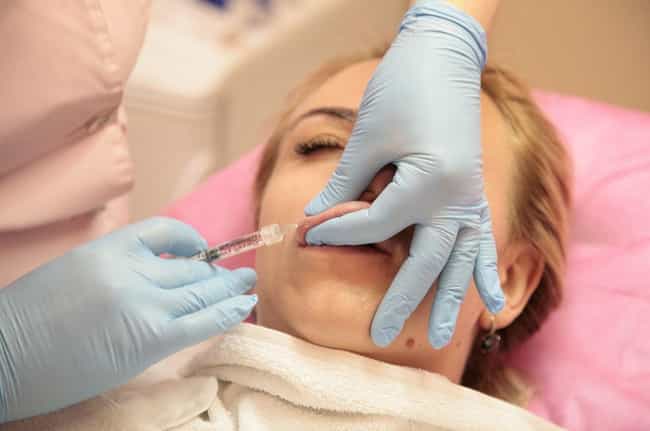 The Process Involves Some Naturally Occurring Substances
Lip injections are starting to become a normal part of beauty routines for women everywhere. Also known as lip fillers, the cosmetic procedure involves injecting the lips with hyaluronic acid or collagen, both naturally occurring substances in the body that contribute to skin's overall plumpness and moisture levels. After the lips are filled with concentrated amounts of these substances, they increase in overall volume, size, and plumpness.
There Are Different Kinds Of Fillers
There are a couple of different types of lip injections, all of which use similar ingredients formulated in slightly different ways to alter the longevity and look of the fillers. Here's a simple guide to all the options:
Restylane is best for increasing lip volume. Restylane-L is similar, except it has lidocaine in it to prevent pain.
Restylane Silk has smaller hyaluronic acid molecules, making it ideal for subtle enhancements to your lips' natural shape and volume.
Juvederm Ultra XC will give you the plush, pillowy look of your dreams. Kylie Jenner is a fan of Juvederm.
Juvederm Volbella XC does two thing. It defines your lip line and can also treat wrinkles and fine lines around the mouth.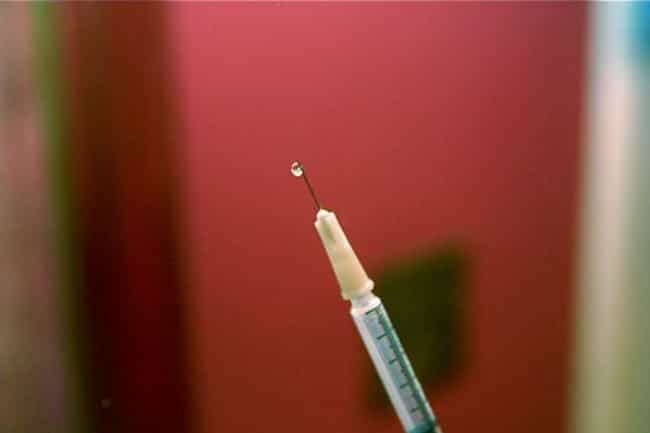 You Should Do A Lot Of Research
Do thorough research before getting lip injections. Ask people for doctor recommendations, go on Yelp for reviews, and follow plastic surgeons on Instagram. Many professionals post videos and images of their lip injection process. Select your doctor wisely, and always set up a consultation before the actual appointment.
Cheap Injections Can Cause Problems
You should never cut costs when it comes to lip fillers. If someone's price seems too good to be true, it probably is. Cheap injections can lead to asymmetrical lips, infections, a build up of hard scar tissue in the lips, or even accidental injection into a blood vessel. That results in tissue loss.