Unspeakable Times
Lisa Nowak: The Astronaut Who Drove Across The Country In A Diaper

Updated February 21, 2020
485.4k views
11 items
Lisa Nowak had all the right stuff - she was the mother of three young children and a bonafide astronaut in the NASA space program. She had a career, a family, and a husband who loved her. But in just two years, her fairy tale life would splinter into a thousand pieces as her grim mugshot and unbelievable crimes were plastered across every TV screen in America. Under her perfect life of beauty and fame lurked a volatile woman who wanted nothing more than to find revenge against the woman she hated. Spurned by her ex-lover and propelled by jealousy, Lisa Nowak's fiercely competitive drive had morphed into a dangerous obsession, and she would not rest until her nemesis was out of the way - for good.
Nowak's adventure might top the list of the worst crimes ever committed by an astronaut.
She Drove 950 Miles In A Diaper To Confront Her Romantic Rival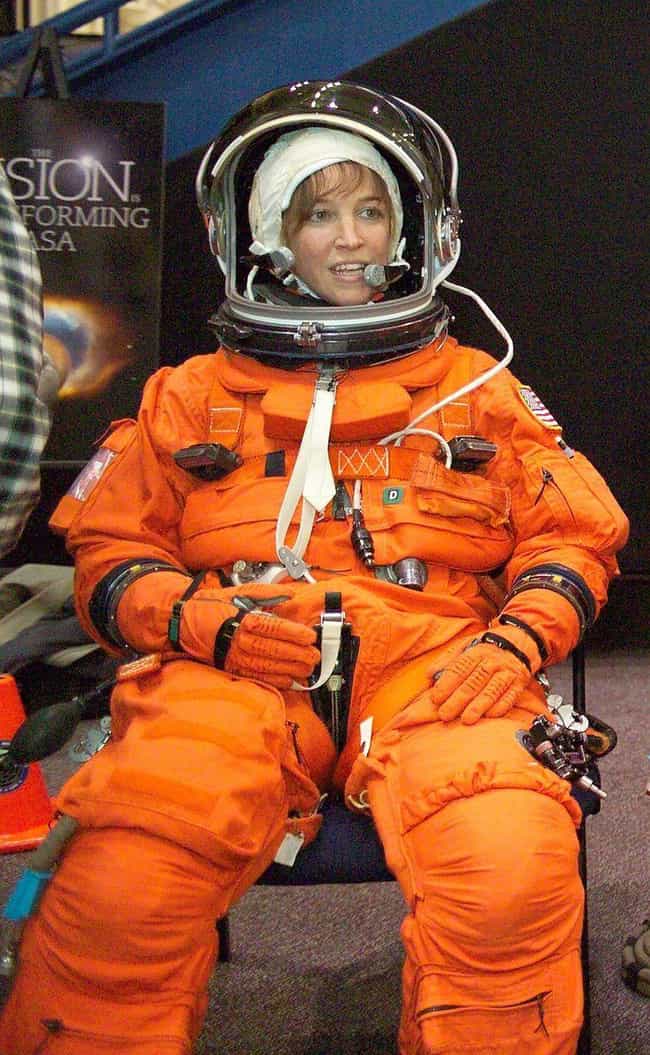 Nowak's life came crumbling down in 2007 after she was arrested in Florida. At the time, she was a well-known Navy captain and her arrest came as a shock. Her crime? Attempting to kidnap US Air Force Captain Colleen Shipman.
Shipman had recently begun a romance with another astronaut, Bill Oefelein. Coincidentally, Nowak was also romantically linked to Oefelein - she was having an affair with him while she was still married to her husband. Oefelein broke off their relationship at the end of 2006 and started seeing Shipman.
After discovering her old flame was now warming Shipman's bed, Nowak drove close to 1,000 miles from Houston to Orlando to confront the unsuspecting woman in person. She knew Shipman was landing that evening at the Orlando airport, and Nowak was determined to get there at the same time, allegedly driving 14 hours in an adult diaper so she wouldn't have to stop along the way.
She Stalked Her Prey Like A Professional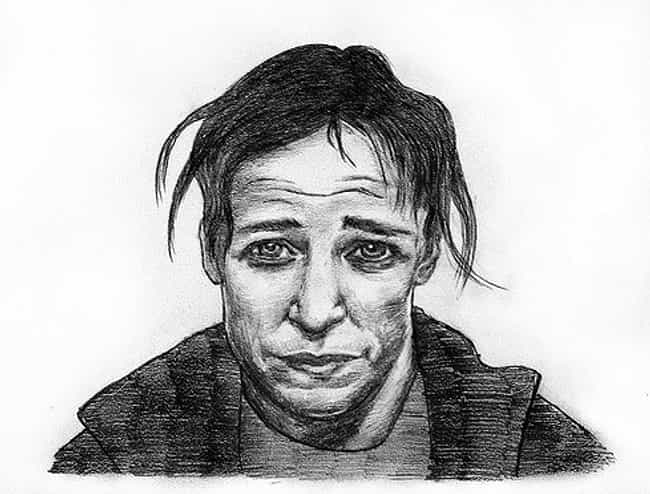 Shipman knew nothing of Nowak's past affair with William Oefelein and was taken by surprise when she noticed someone following her in the dark parking lot. She could hear the swishing sound of Nowak's pants as she gained on her, and Shipman dashed to her car and locked herself inside. Beating on her window, Nowak then fabricated a story about being a helpless traveler who was lost in the dark. Despite the oddity of this situation, Shipman cracked her window to hear more before being doused in the face with pepper spray. "She blasted me with what felt like acid," Shipman said. "I stomped on the gas and wondered if there was a gun pointed at my head."
At a later hearing in 2007, police testified they searched Nowak's vehicle after the attack and found maps of the area and the airport layout as well as a letter Nowak apparently wrote to Oefelein's mother. And apparently, they also found much, much worse.
She Carried A Duffel Bag Full Of Weapons And Used Diapers In Her Car
Lisa Nowak's actions when she arrived in Orlando suggested she planned to do a lot more than just talk to Colleen Shipman. Surveillance cameras caught Nowak wearing a wig and an oversized trench coat as she followed Shipman from the terminal to her car. P
olice would later find a duffel bag full of incriminating evidence in Nowak's car - a BB gun, a four-inch knife, rubber tubing, and a steel mallet. Along with the weapons, they also found a stash of used and clean diapers in a trash bag.
She Planned To Live Happily Ever After Until She Was Dumped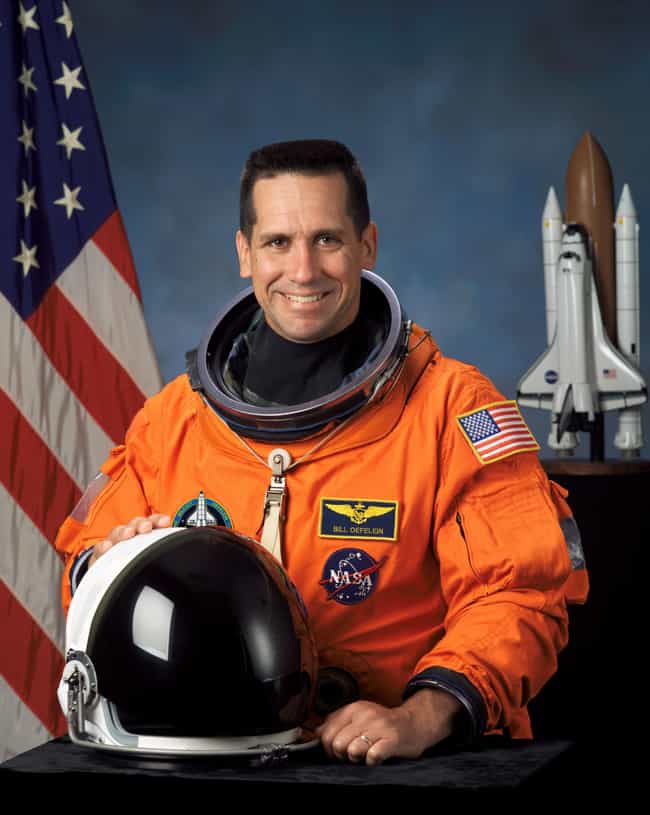 Oefelein and Nowak had met two years earlier during a winter training exercise for NASA in Canada. Although Oefelein was divorced at the time, they began a steamy affair while Nowak was still married - making their connection illegal in the eyes of the military. Keeping their relationship a secret as she prepared for her 2006 trip into space wasn't easy, and the pressure of her eroding marriage, kids, and high-maintenance career began to take its toll. She was quickly falling apart on the inside.
According to psychologist Dr. Paul Siegel, who was interviewed by ABC: "I would think that the stressors that she had, while having to be this super-mom taking care of three kids at the same time, gearing up for a mission that was very much in the public eye in the wake of the Columbia tragedy, would be extraordinarily stressful."
When Oefelein called off the affair and said he just wanted to be friends, Nowak was devastated. Based on the contents of a letter she wrote to his mother during their affair, she was deeply in love and assumed she had a future with Oefelein. "I love him more than I knew possible," Nowak wrote to his mother. "Thank you very much for being there for me and us!" It was clear Nowak hoped they were going to be together forever, that is, until Colleen Shipman came along.