Watchworthy
The Greatest Suspense Movies

Updated June 22, 2020
25k votes
2k voters
224.4k views
380 items
List Rules Vote for your personal favorite Suspense films, regardless of how popular or successful they were at the box office.
A list of all the best suspense movies ever made, many of which are streaming on Netflix and Amazon Prime. Find out if your favorite suspense movies are currently streaming on these best dramas on Amazon Prime and Netflix Instant lists. Take a look at this list of suspenseful movies!
This suspense movie list can be sorted by cast, year, director and more. This list of suspense films also contains suspense movie titles that can be clicked on for more information about the film. This suspense films list can also be copied to start your own. This list, though, contains the best suspense movies of all time, as voted on by fans of the films This suspense movie list can be sorted by alphabetically, by director, by year and more, but is currently ordered from best to worst. Make sure to rock the vote, by voting up the best movies on this list.
List of suspense films includes suspense movie titles that can be clicked on for more information about the film. Share what you voted on to see if your friends disagree.
These are the top films in the suspense genre, meaning that each and every one of these is a movie with at least a single element of the suspense genre in it. Be it the motifs of the suspense genre or just some of the most common archetypes.
If you're not a fan of Born Killers or Deadline, then vote those down so that the list takes your preferences into account. If we missed any suspense movies on this list, please add them to the list yourself, as this is an open list which means you can add any movies whenever you like (choices are subject to moderation). The films on this list cover the most famous suspense movies of all time and are voted on by people who really care about suspense movie lists.
You can find the release information for any of the films listed below. It's often available in the data set, so you can even find the cast of some of these by clicking on the names of the suspense movies. List includes photos and suspense movie trailers next to the names of the movies.
List below includes The Assault, Hannibal and more movies. These are the best suspenseful movies as voted on by you, the people!
Whether you're at home and want to watch these suspense movies on DVD, streaming Blu-ray or streaming, or if you're seeing them in theatres for the first time, this is a list of good suspense movies that can be helpful in either situation to see where they all stack up. So from the latest, to the greatest suspense movies, here is the full suspense movies list, ordered from best to worst.
All sorts of directors have taken on Suspense movies. Examples include Steven Spielberg, Alfred Hitchcock, and Francis Ford Coppola.
Data-driven recommendations based on voting from over 40 million monthly visits to Ranker.
Try the free app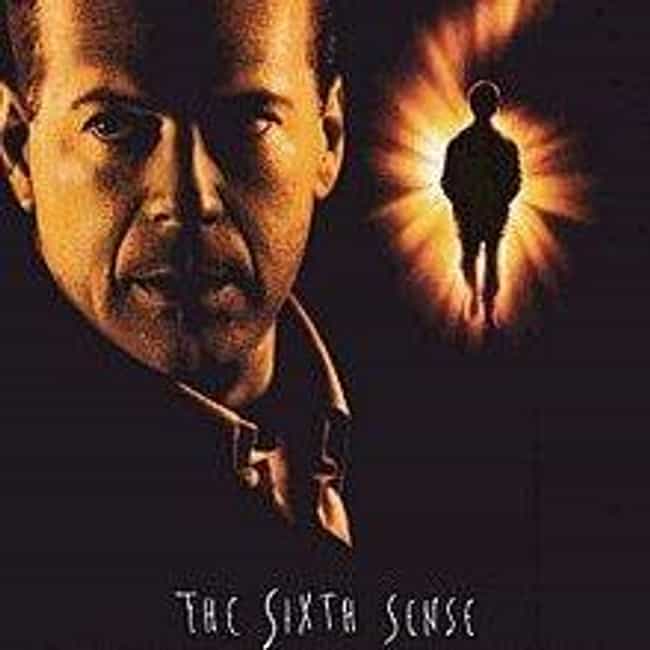 The Sixth Sense is a 1999 American supernatural thriller film written and directed by M. Night Shyamalan. The film tells the story of Cole Sear (Haley Joel Osment), a troubled, isolated boy who is able to see and talk to spirits, and an equally troubled child psychologist who tries to help him. The film established Shyamalan as a writer and director, and introduced the cinema public to his traits, most notably his affinity for surprise endings. ...more on Wikipedia
Actors: Bruce Willis, Mischa Barton, Haley Joel Osment, Toni Collette, M. Night Shyamalan, + more
Released: 1999
Directed by: M. Night Shyamalan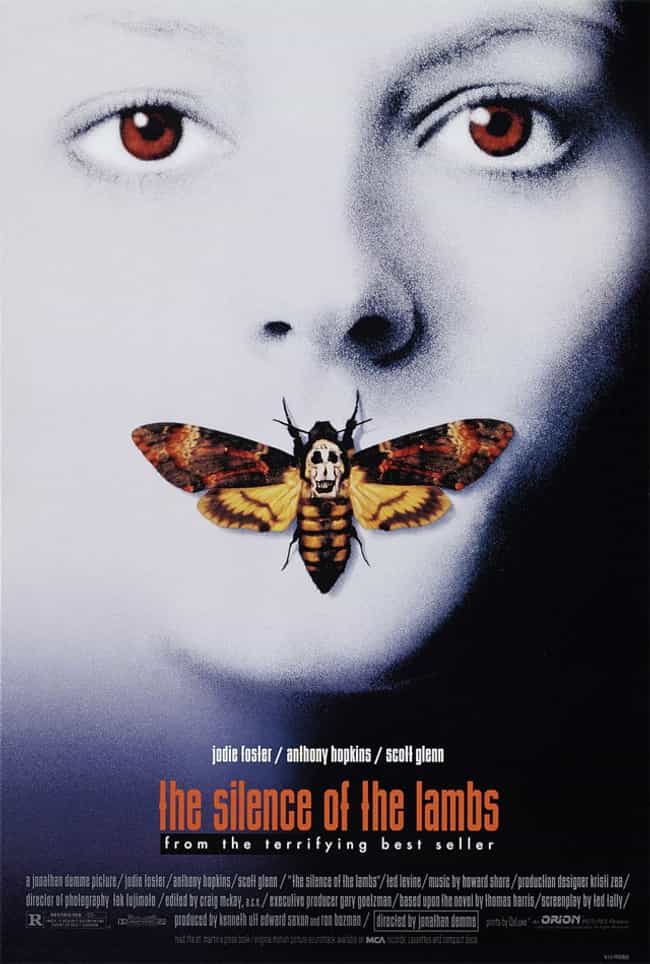 The Silence of the Lambs is a 1991 American thriller film that blends elements of the crime and horror genres. Directed by Jonathan Demme and starring Jodie Foster, Anthony Hopkins, and Scott Glenn, the film is based on Thomas Harris' 1988 novel of the same name, his second to feature Hannibal Lecter, a brilliant psychiatrist and cannibalistic serial killer. In the film, Clarice Starling, a young U.S. FBI trainee, seeks the advice of the imprisoned Dr. Lecter to apprehend another serial killer, known only as "Buffalo Bill". The Silence of the Lambs was released on February 14, 1991, and grossed $272.7 million worldwide against its $19 million budget. It was only the third film, the other two ...more on Wikipedia
Actors: Jodie Foster, Anthony Hopkins, Chris Isaak, George A. Romero, Roger Corman, + more
Released: 1991
Directed by: Jonathan Demme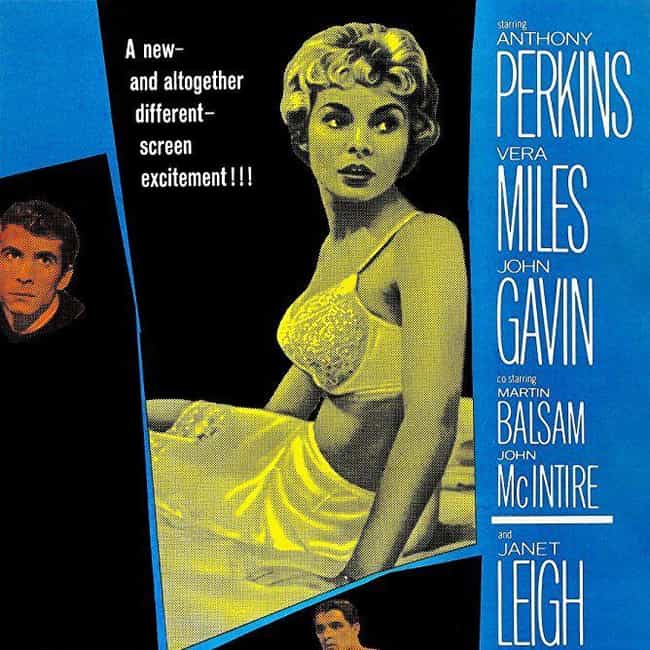 Psycho is a 1960 American horror film directed by Alfred Hitchcock. The film centers on an encounter between a secretary, Marion Crane, who ends up at a secluded motel after taking money from her employer, and the motel's owner-manager, Norman Bates, and its aftermath. ...more on Wikipedia
Actors: Alfred Hitchcock, Janet Leigh, Anthony Perkins, Vera Miles, Martin Balsam, + more
Released: 1960
Directed by: Alfred Hitchcock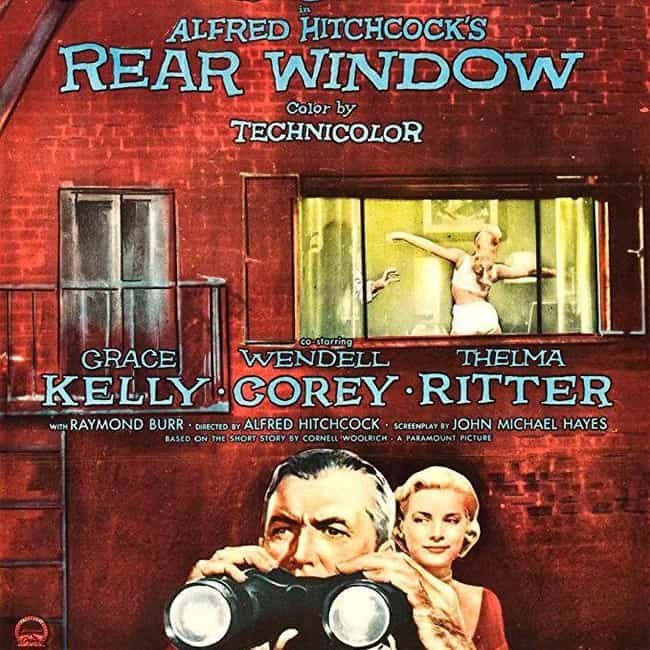 Rear Window is a 1954 American mystery thriller film directed by Alfred Hitchcock and written by John Michael Hayes based on Cornell Woolrich's 1942 short story. Originally released by Paramount Pictures, the film stars James Stewart, Grace Kelly, Wendell Corey, Thelma Ritter and Raymond Burr. It was screened at the 1954 Venice Film Festival. The film is considered by many filmgoers, critics and scholars to be one of Hitchcock's best and one of the greatest movies ever made. ...more on Wikipedia
Actors: Grace Kelly, James Stewart, Alfred Hitchcock, Gig Young, Raymond Burr, + more
Released: 1954
Directed by: Alfred Hitchcock