Military

List Of Battle of the Bulge Battles

List of every major Battle of the Bulge battle, including photos, images, or maps of the most famous Battle of the Bulge battles when available. While it is not a comprehensive list of all skirmishes, conflicts, or battles that took place in the Battle of the Bulge, we have tried to include as many military events and actions as possible. All the battles on this Battle of the Bulge list are currently listed alphabetically, but if you want to find a specific battle you can search for it by using the "search". Information about these Battle of the Bulge battles are included below as well, such as their specific locations and who was involved in the fight.
The list you're viewing contains battles like Siege of Bastogne and Operation Bodenplatte.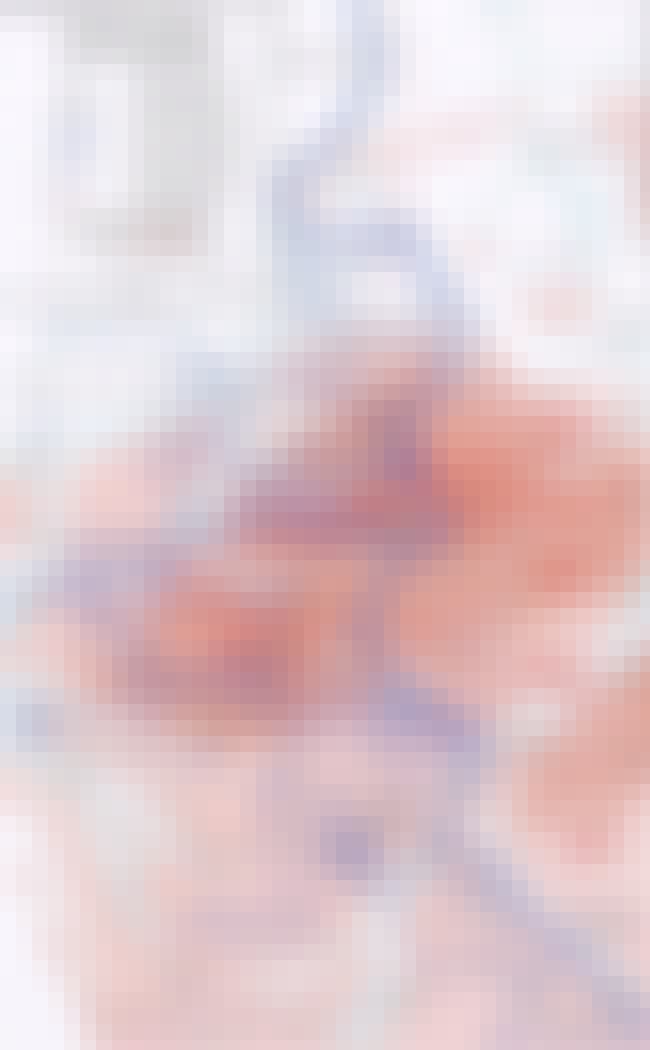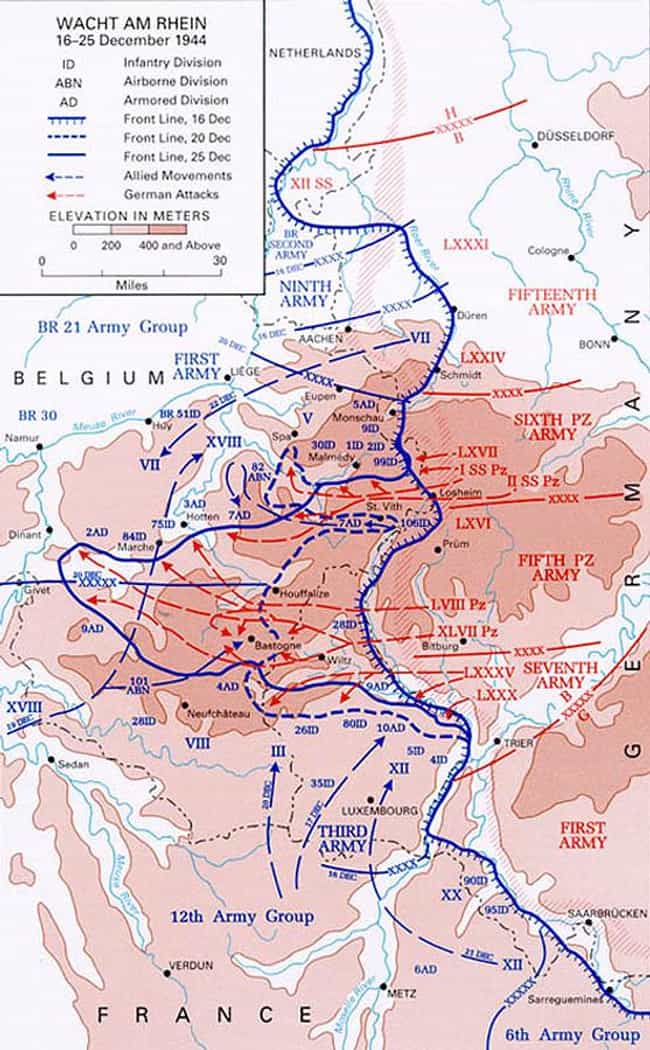 The Siege of Bastogne was an engagement in December 1944 between American and German forces at the Belgian town of Bastogne, as part of the larger Battle of the Bulge. The goal of the German offensive was the harbour at Antwerp. In order to reach it before the Allies could regroup and bring their superior air power to bear, German mechanized forces had to seize the roadways through eastern Belgium. Because all seven main roads in the Ardennes mountain range converged on the small town of Bastogne, control of its crossroads was vital to the German attack. The siege lasted from December 20–27 when the besieged American forces were relieved by elements of General George Patton's Third Army. ...more on Wikipedia
Locations: Bastogne, Belgium
Part of: Battle of the Bulge, World War II
Combatants: United States of America, Germany
Commanders: Hasso von Manteuffel, Creighton Abrams
see more on Siege of Bastogne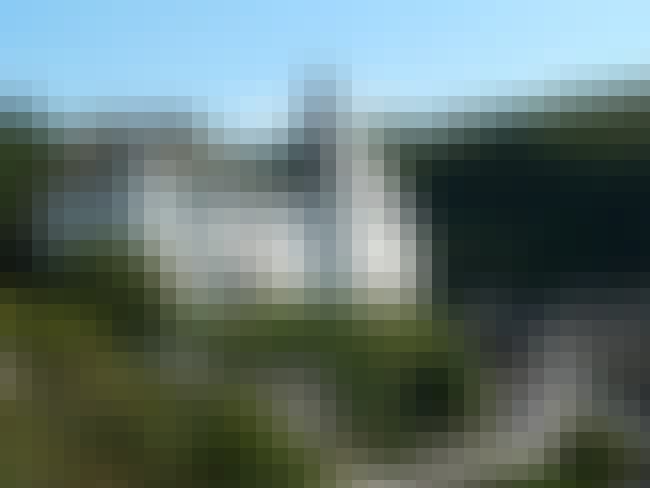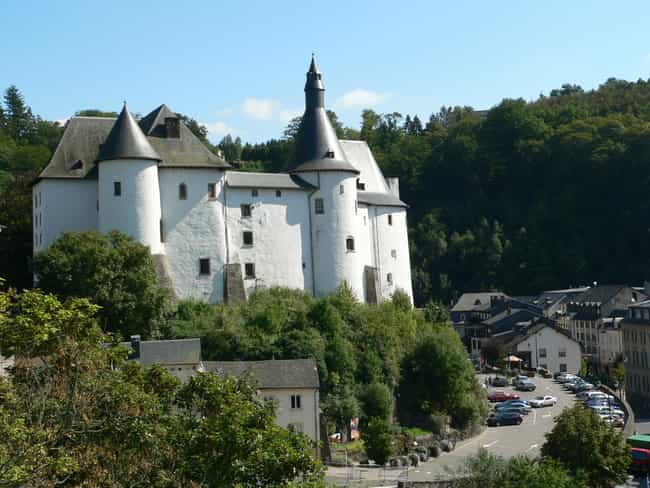 The Battle of Clervaux or the Battle for Clervaux was part of the Battle of the Bulge and took place in the town of Clervaux in northern Luxembourg. It lasted from December 16 to 18, 1944. German forces encircled numerically inferior American forces, primarily from the 110th Regiment and the 109th Field Artillery Battalion, and, after heavy fighting, forced them to surrender. The battle has been referred to as the Luxembourg "Alamo". ...more on Wikipedia
Locations: Clervaux, Luxembourg
Part of: Battle of the Bulge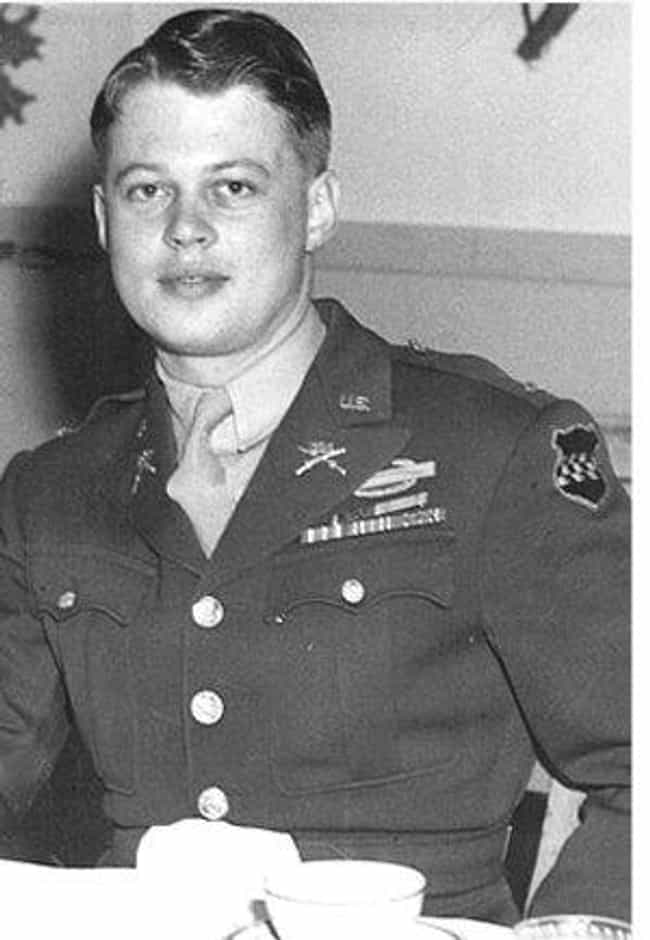 3
Battle of Lanzerath Ridge
The World War II Battle of Lanzerath Ridge was fought on December 16, 1944, the first day of the Battle of the Bulge, near the town of Lanzerath, Belgium. It was fought between 18 men belonging to an American reconnaissance platoon, four U.S. Forward Artillery Observers, and a battalion of about 500 German paratroopers. During a day-long confrontation, the American reconnaissance men inflicted dozens of casualties on the Germans and bottled up the advance along a key route for the 1st SS Panzer Division, which had been selected to spearhead the advance of the entire German 6th Panzer Army. The Germans finally flanked the American forces at dusk, capturing them. Only one American, a forward ...more on Wikipedia
Locations: Belgium
Part of: Battle of the Bulge
The Battle of St. Vith was part of the Battle of the Bulge, which began on 16 December 1944, and represented the right flank in the advance of the German center, 5th Panzer-Armee, toward the ultimate objective of Antwerp. The town of St. Vith, a vital road junction, was close to the boundary between the 5th and Sepp Dietrich's Sixth Panzer Army, the two strongest units of the attack. St. Vith was also close to the western end of the Losheim Gap, a critical valley through the densely forested ridges of the Ardennes Forest and the axis of the entire German counteroffensive. Opposing this drive were units of the U.S. VIII Corps. These defenders were led by the U.S. 7th Armored Division and ...more on Wikipedia
Locations: St. Vith, Belgium
Part of: Battle of the Bulge