READ
List of Famous Newspaper Editors

List of famous newspaper editors, with photos, bios, and other information when available. Who are the top newspaper editors in the world? This includes the most prominent newspaper editors, living and dead, both in America and abroad. This list of notable newspaper editors is ordered by their level of prominence, and can be sorted for various bits of information, such as where these historic newspaper editors were born and what their nationality is. The people on this list are from different countries, but what they all have in common is that they're all renowned newspaper editors.
This list is made up of many different popular editors of newspapers, including L. Frank Baum and R. Edward Gosnell.
From reputable, prominent, and well known newspaper editors to the lesser known newspaper editors of today, these are some of the best professionals in the newspaper editor field. If you want to answer the questions, "Who are the most famous newspaper editors ever?" and "What are the names of famous newspaper editors?" then you're in the right place.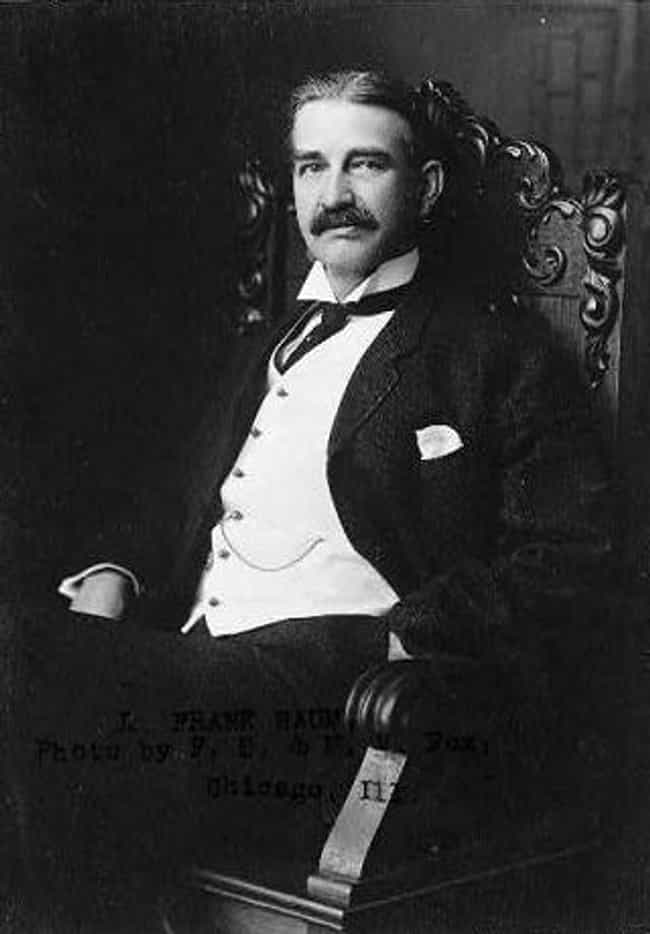 Lyman Frank Baum (; May 15, 1856 – May 6, 1919) was an American author chiefly famous for his children's books, particularly The Wonderful Wizard of Oz and its sequels. He wrote 14 novels in the Oz series, plus 41 other novels, 83 short stories, over 200 poems, and at least 42 scripts. He made numerous attempts to bring his works to the stage and the nascent medium of film; the 1939 adaptation of the first Oz book would become a landmark of 20th-century cinema. His works anticipated such century-later commonplaces as television, augmented reality, laptop computers (The Master Key), wireless telephones (Tik-Tok of Oz), women in high-risk and action-heavy occupations (Mary Louise in the ...more on Wikipedia
R.E. Gosnell was British Columbia's first Provincial Archivist, an office to which he was appointed in 1908 while he also held the office of Legislative Librarian. ...more on Wikipedia
Capus Miller Waynick was an American newspaperman, politician, and diplomat. Born in Rockingham County, North Carolina, Waynick enrolled at the University of North Carolina at Chapel Hill but did not graduate. He became a reporter for the Greensboro Record and eventually rose to become its publisher, and later editor of the High Point Enterprise. Waynick, a Democrat, was elected to one term in the North Carolina House of Representatives and to one term in the North Carolina Senate. He held a variety of offices in the North Carolina state government, managed the successful gubernatorial campaign of Kerr Scott, and was the chairman of the North Carolina Democratic Party in 1948-1949. President ...more on Wikipedia