Military

List Of Macedonian front Battles

List of every major Macedonian front battle, including photos, images, or maps of the most famous Macedonian front battles when available. While it is not a comprehensive list of all skirmishes, conflicts, or battles that took place in the Macedonian front, we have tried to include as many military events and actions as possible. All the battles on this Macedonian front list are currently listed alphabetically, but if you want to find a specific battle you can search for it by using the "search". Information about these Macedonian front battles are included below as well, such as their specific locations and who was involved in the fight.
List contains battles like Battle of Kaymakchalan, Battle of Skra-di-Legen.
In the beginning of August 1916 three French and one British divisions with 45,000 men and 400 guns launched an offensive against the Bulgarian positions at Lake Dojran, defended by the Second Thracian Infantry Division. The attack began on 9 August with heavy artillery fire on the positions of the 27th Chepino Regiment and 9th Plovdiv Regiment. All four attacks that followed - on 10, 15, 16 and 18 August were repulsed by the Second division and the Allies were forced to retreat to their original positions with heavy casualties. Other sources state that the French took Tortoise Hill and Doldzeli, in total 30 square km, but at a very high cost. The British 7th Battalion of the Oxfordshire & ...more on Wikipedia
Locations: Doiran Lake
Part of: Macedonian front
Combatants: United Kingdom, Kingdom of Bulgaria

The 1917 Battle of Doiran was a battle in World War I against the Bulgarian army. ...more on Wikipedia
Locations: Doiran Lake
Part of: Macedonian front
Combatants: United Kingdom, Kingdom of Bulgaria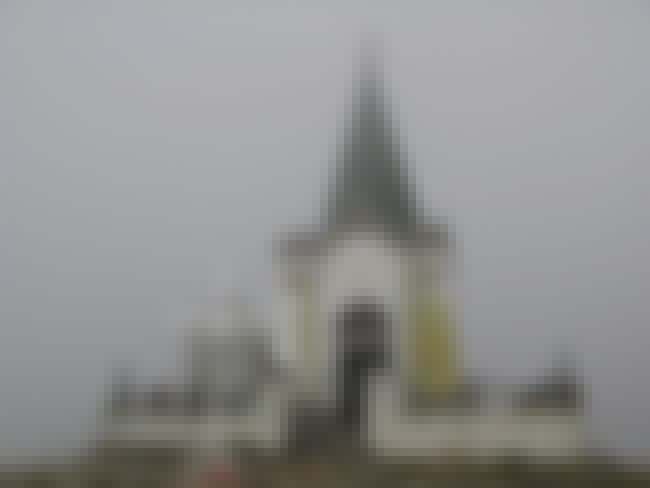 The Battle of Kaymakchalan was a battle that was fought between Serbian and Bulgarian soldiers on the Macedonian Front during World War I. The battle was fought between 12 and 30 September 1916, when the Serbian army managed to capture the peak of Prophet Ilia while pushing the Bulgarians towards the town of Mariovo, where the latter formed new defensive lines. Between 26 and 30 September, the peak changed hands several times until it was decisively captured by the Serbian army on the latter date. The battle proved to be very costly for both sides. Serbian losses had reached around 10,000 killed and wounded by 23 September. The Bulgarian companies had been reduced to 90 men each and one ...more on Wikipedia
Locations: Kajmakčalan, Greece
Part of: World War I, Macedonian front, Balkans Campaign
Combatants: Kingdom of Bulgaria
see more on Battle of Kaymakchalan

The Battle of the Crna Bend was a major military engagement fought between the forces of the Central Powers and the Entente in May 1917. It was part of the Allied Spring Offensive of the same year that was designed to break the stalemate on the Macedonian Front. Despite the considerable numerical and matériel advantage of the attackers over the defenders, the Bulgarian and German defense of the positions in the loop of the river Crna remained a very formidable obstacle, which the Allies were unable to defeat not only in 1917 but until the end of the war itself. ...more on Wikipedia
Locations: Crna, Republic of Macedonia
Part of: Macedonian front
see more on Battle of the Cerna Bend