Military

List Of Nanboku-cho Battles

List of every major Nanboku-cho battle, including photos, images, or maps of the most famous Nanboku-cho battles when available. While it is not a comprehensive list of all skirmishes, conflicts, or battles that took place in the Nanboku-cho, we have tried to include as many military events and actions as possible. All the battles on this Nanboku-cho list are currently listed alphabetically, but if you want to find a specific battle you can search for it by using the "search". Information about these Nanboku-cho battles are included below as well, such as their specific locations and who was involved in the fight.
This list contains battles like Battle of Minatogawa and Battle of Shijōnawate.
The Battle of Minatogawa also known as the Battle of Minato River was fought in July 4, 1336 between Japanese forces loyal to Emperor Go-Daigo and the Ashikaga clan. The battle took place near the Minato River of Settsu Province. The Imperial force led by Kusunoki Masashige and Nitta Yoshisada attempted to intercept the Ashikaga force led by Ashikaga Takauji which had rebuilt its force by dominating forces of Kyushu through the victory at the Battle of Tatarahama. ...more on Wikipedia
Locations: Kobe, Keihanshin, Japan
Part of: Nanboku-chō period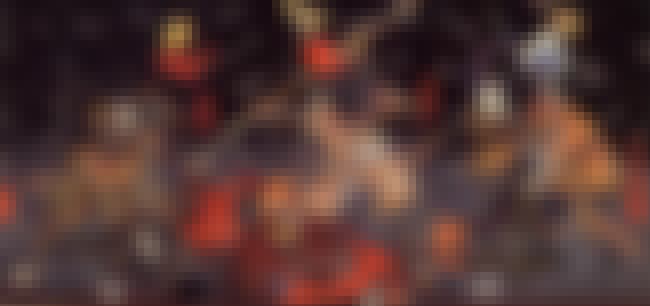 The 1348 Battle of Shijōnawate was a battle of the Nanboku-chō period of Japanese history, and took place in Yoshinoko, Japan. It was fought between the armies of the Northern and Southern Emperors of Japan. The Southern army, led by Kusunoki Masatsura was attacked at Yoshino, the temporary palace of the Imperial residence. Feeling too weak to defend the residence, Masatsura marched out with his whole force to meet his assailants. Kitabatake Chikafusa, meanwhile, led his force towards Izumi, diverting some of the attackers away from the palace. Kusunoki engaged the enemy commander Kō no Moroyasu in single combat, and, it is said, was about to take Kō's head when he was struck by an arrow; ...more on Wikipedia
Locations: Yoshino Province
Part of: Nanboku-chō period
The 1336 battle of Tatarahama was one of many battles constituting the Nanboku-chō Wars in Japan, in which two rival Imperial Courts battled for legitimacy and control of the country. It was decisive in securing control of the island of Kyūshū for the Northern Imperial Court, which was closely connected to the Ashikaga shogunate. ...more on Wikipedia
Locations: Fukuoka, Japan
Part of: Nanboku-chō period
The 1353 battle of Yawata was a battle of the Nanboku-chō period of Japanese history, and took place in Yawata, Japan. It was fought in January 1353 between the armies of the Northern and Southern Emperors of Japan, as the loyalists sought to obtain a base of operations just outside the capital from which they could launch attacks on Kyoto. The army of the Southern Court was led by Moroushi, who secured the town for the loyalists; a successful siege was launched upon Kyoto the following year. ...more on Wikipedia
Locations: Yawata, Japan
Part of: Nanboku-chō period