Amusement Parks
The Best Rides at Nickelodeon Universe

Updated June 8, 2017
507 votes
150 voters
6.1k views
7 items
List of the best rides at Nickelodeon Universe, including photos, types of rides, and more information. This ranked list of the best Nickelodeon Universe attractions includes roller coasters, kids rides, indoor / dark rides, and water rides, as well as parades, live shows, and Nickelodeon Universe tours. The rides on this list have been voted on by amusement park fans and Nickelodeon Universe enthusiasts. From the newest rides at Nickelodeon Universe to the classics that have been around forever, this is a list of all the most famous attractions at Nickelodeon Universe. If you're a fan of Pepsi Ripsaw Roller Coaster or Avatar Airbender, make sure you give them some love.
SpongeBob SquarePants Rock Bottom Plunge and Fairly Odd Coaster are a great starting point for your to rank your favorites on this list
This list answers the questions, "What are the best rides at Nickelodeon Universe?"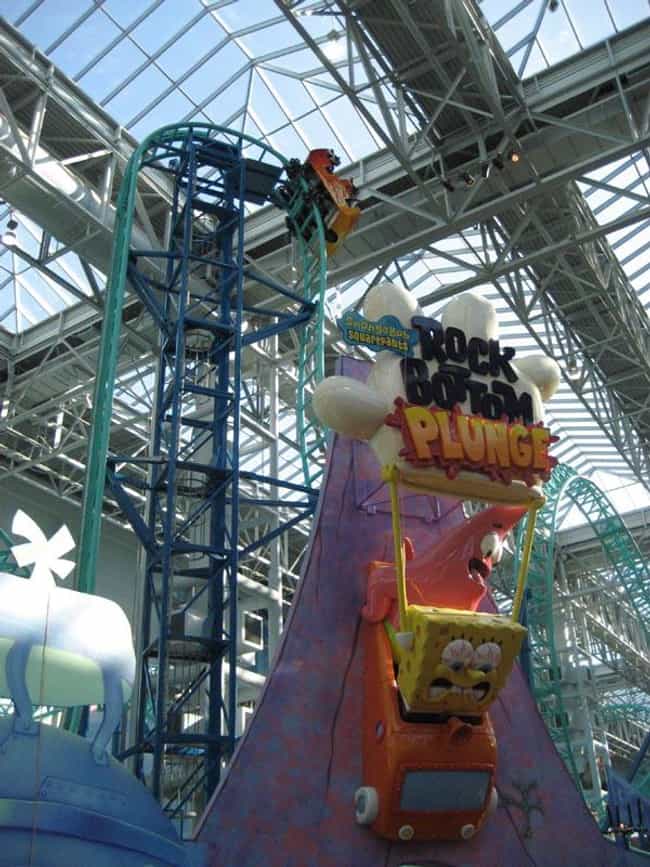 SpongeBob SquarePants Rock Bottom Plunge
SpongeBob SquarePants Rock Bottom Plunge is a loop and corkscrew Euro-Fighter roller coaster located at Nickelodeon Universe in the Mall of America, Bloomington, Minnesota. It is the shortest Gerstlauer Euro-Fighter roller coaster to date, standing 67 feet tall; yet it has a 97 degree drop. It is the first roller coaster themed to SpongeBob SquarePants, and opened with the Nickelodeon Universe grand opening on March 15, 2008. The ride features a vertical loop, a cutback, and heartline roll. The ride was installed by Ride Entertainment Group, who handles all of Gerstlauer's operations in the Western Hemisphere. ...more on Wikipedia
Park: Nickelodeon Universe
Opened In: 2008-03-15
Height (m): 20.4216
Max Speed (km/h): 48.28032
G Force: 4.4
Drop (m): 20.4216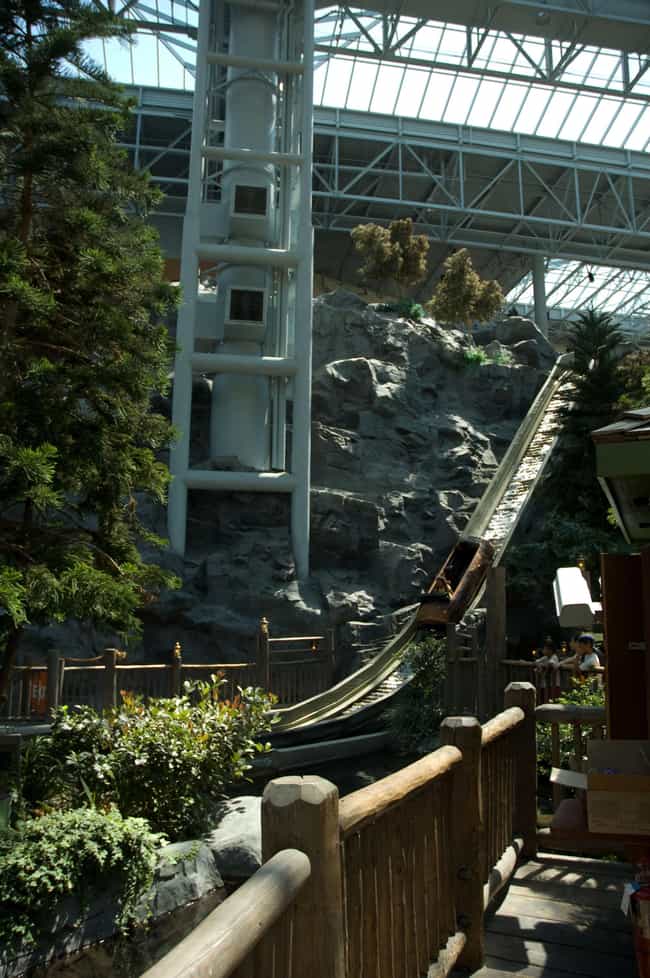 Log Chute is a log flume attraction located in Nickelodeon Universe in the Mall of America. It has been open since the Mall of America debuted in 1992. The majority of the ride takes place inside a landscaped cave/mine. It has two lift hills and two drops. The vehicles of this flume are designed to spray water away from the boats, only misting the riders, as the attraction is indoors. It is one of the most popular rides at the park. During the re-theming of the park, Nickelodeon decided against re-theming the ride. The ride is based on the story of Paul Bunyan and Babe the Blue Ox, as well as on the general theme of American colonialism and logging. It begins in a large cave in which the ...more on Wikipedia
Park: Nickelodeon Universe
Opened In: 1992
Ride Type: Log flume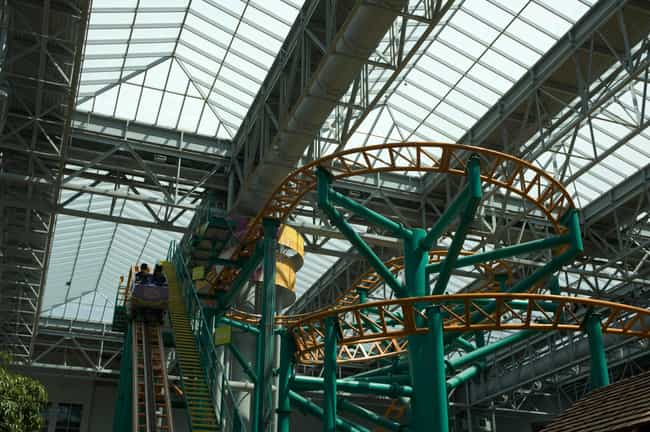 Fairly Odd Coaster is a spinning roller coaster themed to The Fairly OddParents that opened on March 15, 2004 at Nickelodeon Universe in the Mall of America. Individual cars have two rows facing each other and each car spins independently throughout the course of the ride. Though it is a thrilling attraction, the ride is geared toward families. ...more on Wikipedia
Park: Nickelodeon Universe
Opened In: 2004-03-15
Height (m): 16.4592
Max Speed (km/h): 49.889664
G Force: 3.2
Drop (m): 10.3632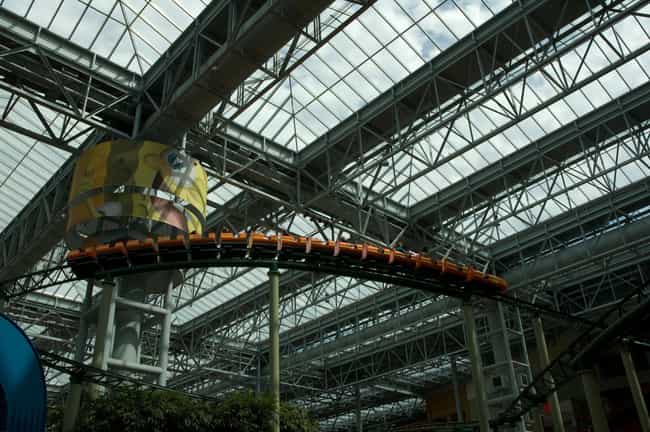 Pepsi Ripsaw Roller Coaster
Pepsi Orange Streak is a custom Zierer roller coaster located in Nickelodeon Universe in the Mall of America. It is located in the west side of the park, and debuted with the park in August 1992. The track color is green with cream colored pylons and orange fiberglass trains. Some of its features include two lift hills, a tunnel through the Log Chute, and three large helices, twisting its way through the park. The Pepsi Orange Streak's station shares space with the Rugrats Reptarmobiles in a blue building with designs similar to the front of many Pepsi bottles and cans. The ride is sponsored by Pepsi-Cola and Nickelodeon. ...more on Wikipedia
Park: Nickelodeon Universe
Opened In: 1992-08-11
Height (m): 18.288
Max Speed (km/h): 48.28032
Drop (m): 12.192