Military
List Of Quasi-War Battles

List of every major Quasi-War battle, including photos, images, or maps of the most famous Quasi-War battles when available. While it is not a comprehensive list of all skirmishes, conflicts, or battles that took place in the Quasi-War, we have tried to include as many military events and actions as possible. All the battles on this Quasi-War list are currently listed alphabetically, but if you want to find a specific battle you can search for it by using the "search" option below. Information about these Quasi-War battles are included below as well, such as their specific locations and who was involved in the fight.
You can rank all of these battles, from Battle of Puerto Plata Harbor to Action of 1 January 1800.
This list answers the questions, "What battles were part of Quasi-War?"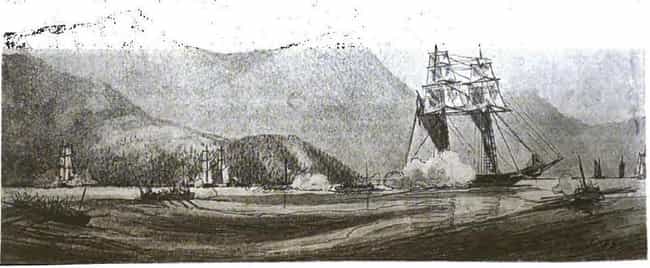 The Action of 1 January 1800 was a naval battle of the Quasi-War that took place off the coast of present-day Haiti, near the island of Gonâve in the Bight of Léogâne. The battle was fought between an American convoy of four merchant vessels escorted by the United States naval schooner USS Experiment, and a squadron of armed barges manned by Haitians known as picaroons. A French-aligned Haitian general, André Rigaud, had instructed his forces to attack all foreign shipping within their range of operations. Accordingly, once Experiment and her convoy of merchant ships neared Gonâve, the picaroons attacked them, capturing two of the American merchant ships before withdrawing. Experiment ...more on Wikipedia
Locations: Busan, South Korea
Part of: Quasi-War, War of Knives, Korean War
Combatants: France, United States of America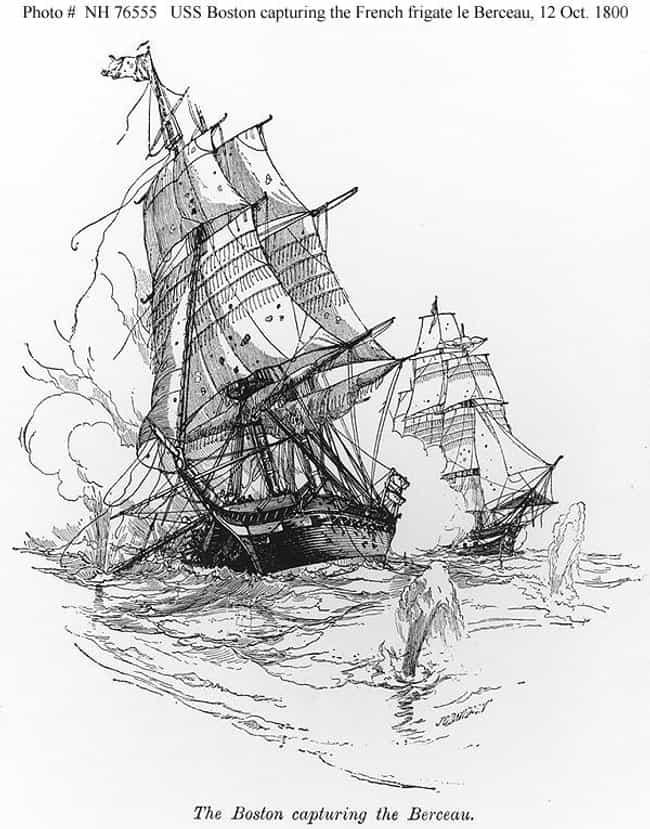 The Action between the USS Boston and Berceau, was a single ship action off Guadeloupe, during the Quasi-War with France. USS Boston, Capt. George Little, captured the French corvette Berceau, capitaine de frégate Louis-Andre Senez. Cruising 600 miles northeast of Guadeloupe in the morning of 12 October, Boston, spotted two vessels that by 8:00 A.M. were determined to be warships, a schooner and the 24-gun Berceau, which then headed in different directions. Pursuing the latter, the Boston gained steadily before catching her in the late afternoon. Berceau then shortened sail and the two began a stubborn engagement, each trying to wreck the spars, sails and rigging of the other until the ...more on Wikipedia
Locations: France, Guadeloupe
Part of: Quasi-War
Combatants: France, United States of America
The Siege of Curaçao was a battle in Curaçao in 1800 during the Quasi-War between the French Navy and the Batavian Republic, the United States Navy and the Royal Navy. The French had landed on the island on 22 July, and on 5 September attacked and captured a fort protecting the town of Willemstad. The American consul sent for help, and on 10 September the governor of the island surrendered to a British frigate HMS Nereide who promised to protect the town but did little to help. On 22 September the sloops USS Patapsco and USS Merrimack arrived, on 23 September the Patapsco sailed into the harbor and landed marines to reinforce the garrison protecting the town. On 23 September and 24 September ...more on Wikipedia
Locations: Curaçao, Kingdom of the Netherlands
Part of: Quasi-War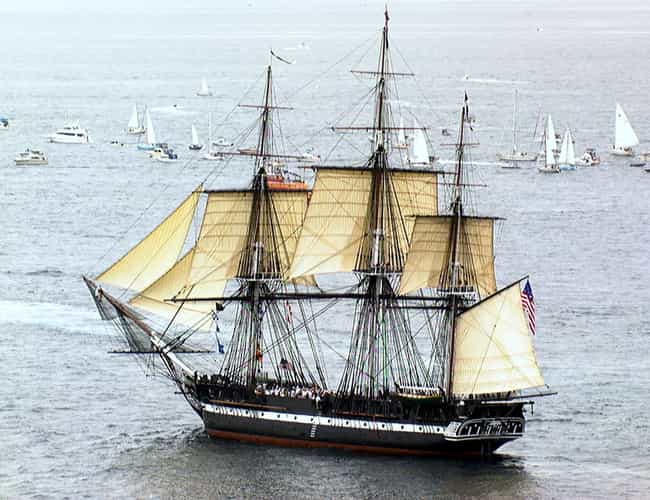 4
Battle of Puerto Plata Harbor
The Battle of Puerto Plata Harbor was small battle in 1800 between a French privateer, a Spanish fort and the United States Navy and Marine Corps during the undeclared Quasi War between France and the United States. ...more on Wikipedia
Locations: Verona, Italy
Part of: Quasi-War, French Revolutionary Wars
Combatants: France, United States of America, Spain