Military

List Of Second Crusade Battles

List of every major Second Crusade battle, including photos, images, or maps of the most famous Second Crusade battles when available. While it is not a comprehensive list of all skirmishes, conflicts, or battles that took place in the Second Crusade, we have tried to include as many military events and actions as possible. All the battles on this Second Crusade list are currently listed alphabetically, but if you want to find a specific battle you can search for it by using the "search". Information about these Second Crusade battles are included below as well, such as their specific locations and who was involved in the fight.
List features battles like Siege of Damascus,
Battle of Dorylaeum
and more!
The second Battle of Dorylaeum took place at Dorylaeum on October 25, 1147, during the Second Crusade. Conrad III, running out of provisions, stopped there to rest, and his army of 20,000 men was badly defeated by the Seljuk Turks led by Mesud I. The Germans were unable to continue the Crusade, and Conrad made his way to the army led by Louis VII of France, although the Crusade eventually failed completely. ...more on Wikipedia
Locations: Dorylaeum, Turkey
Part of: Second Crusade
Commanders: Conrad III of Germany
The Battle of Mount Cadmus took place near Laodicea on January 6, 1148, during the Second Crusade. The French crusader army, led by Louis VII of France, was defeated by the Seljuks of Rum. ...more on Wikipedia
Locations: Pisidia
Part of: Second Crusade
Commanders: Louis VII of France
The Battle of the Meander took place in December 1147, during the Second Crusade. The French crusader army, led by Louis VII of France, successfully fended off an ambush by the Seljuks of Rum at the Büyük Menderes River. ...more on Wikipedia
Locations: Büyük Menderes River, Turkey
Part of: Second Crusade
Commanders: Louis VII of France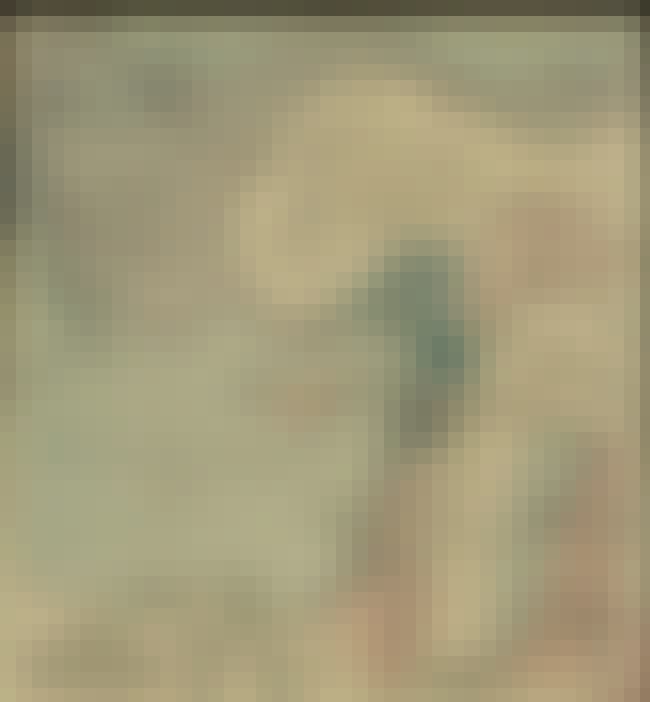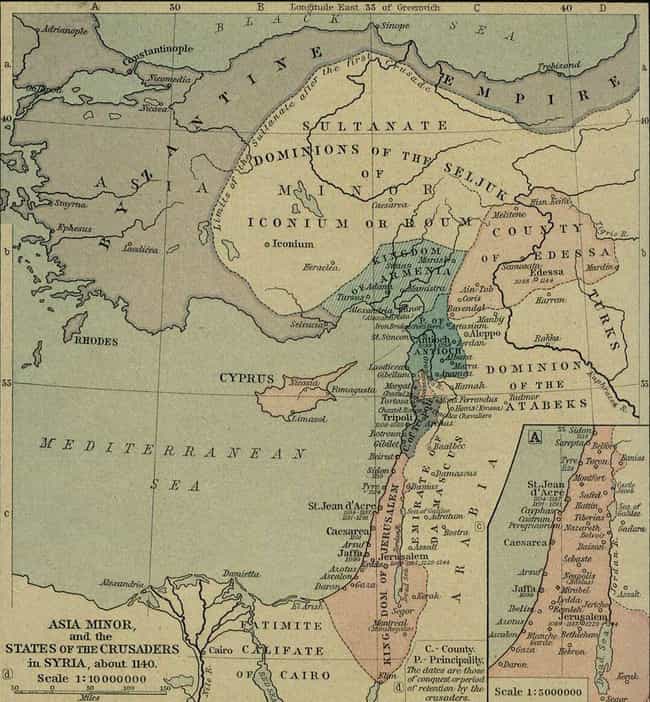 The Siege of Damascus took place between 24 July and 29 July 1148, during the Second Crusade. It ended in a decisive crusader defeat and led to the disintegration of the crusade. The two main Christian forces that marched to the Holy Land in response to Pope Eugene III and Bernard of Clairvaux's call for the Second Crusade were led by Louis VII of France and Conrad III of Germany. Both faced disastrous marches across Anatolia in the months that followed, with most of their armies being destroyed. The original focus of the crusade was Edessa, but in Jerusalem, the preferred target of King Baldwin III and the Knights Templar was Damascus. At the Council of Acre, magnates from France, Germany, ...more on Wikipedia
Locations: Damascus, Syria
Part of: Second Crusade
Combatants: Zengid dynasty, Sovereign Military Order of Malta, Holy Roman Empire
Commanders: Louis VII of France, Thierry, Count of Flanders, Conrad III of Germany, Baldwin III of Jerusalem
Also Ranked
#32 on The Most Incredible Sieges of All Time
see more on Siege of Damascus