Military

List Of Sioux Wars Battles

List of every major Sioux Wars battle, including photos, images, or maps of the most famous Sioux Wars battles when available. While it is not a comprehensive list of all skirmishes, conflicts, or battles that took place in the Sioux Wars, we have tried to include as many military events and actions as possible. All the battles on this Sioux Wars list are currently listed alphabetically, but if you want to find a specific battle you can search for it by using the "search". Information about these Sioux Wars battles are included below as well, such as their specific locations and who was involved in the fight.
The list you're viewing is made up of many different battles, like Wounded Knee Massacre and Dakota War of 1862.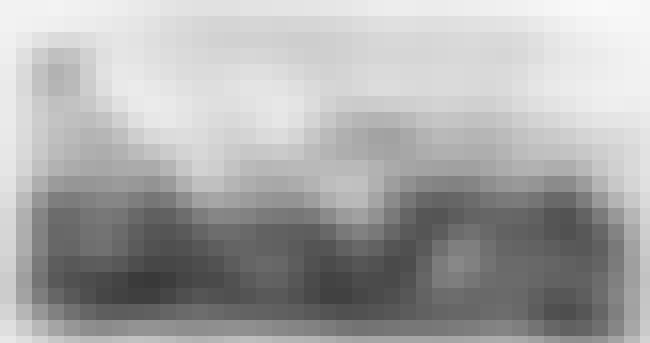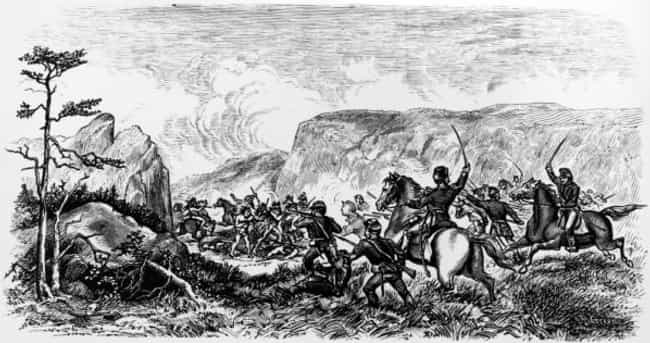 The Battle of Ash Hollow, also known as the Battle of Blue Water Creek, was an engagement of the First Sioux War, fought on September 2 and 3, 1855 between United States Army soldiers under Brigadier General William S. Harney and a band of the Brulé Lakota along the Platte River in present-day Garden County, Nebraska. The battle, which the American force won while killing Brulé women and children as well as warriors, was a punitive expedition for the so-called "Grattan Massacre" in August 1854 and for raids by Lakota in its wake during the year following. ...more on Wikipedia
Locations: Ash Hollow State Historical Park, Lewellen, Nebraska, United States of America
Part of: American Indian Wars, Sioux Wars
Combatants: Sioux, United States of America
see more on Battle of Ash Hollow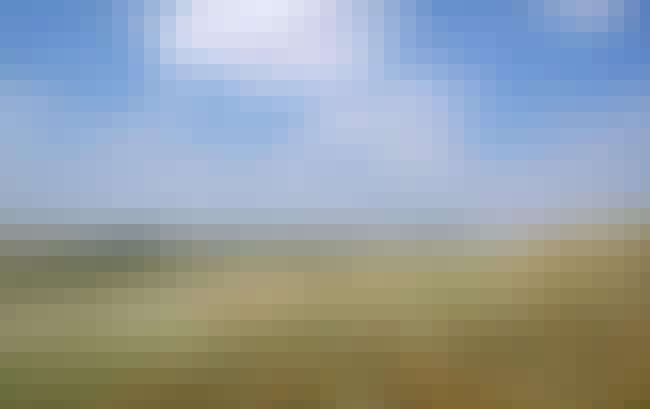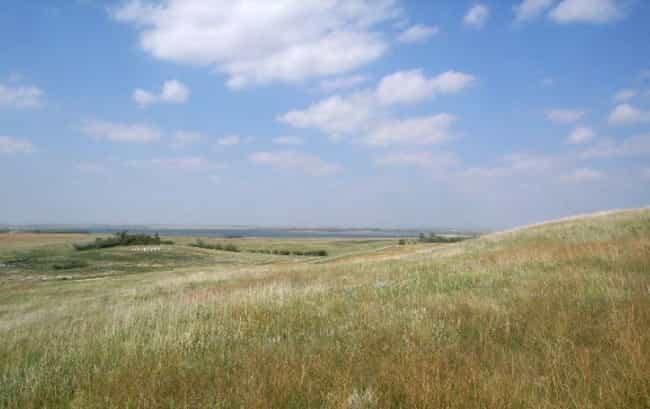 The Battle of Big Mound was a United States Army victory in July 1863 over the Santee Sioux Indians allied with some Yankton, Yanktonai and Teton Sioux in Dakota Territory. ...more on Wikipedia
Locations: Dakota Territory
Part of: Sioux Wars, American Civil War, Dakota War of 1862
Combatants: Sioux, United States of America, Lakota people
see more on Battle of Big Mound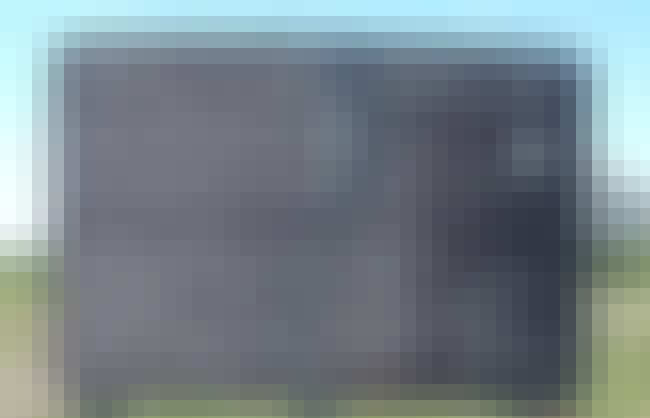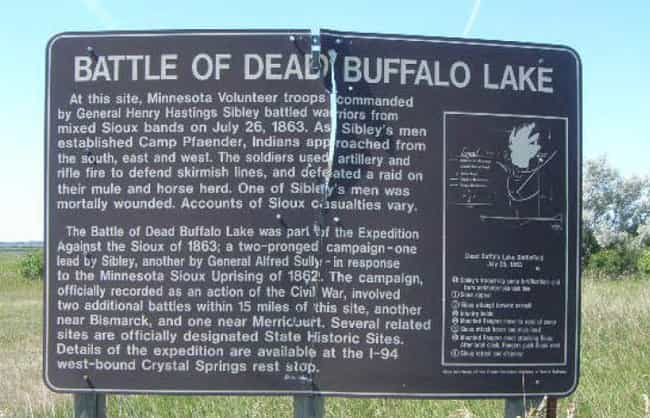 The Battle of Dead Buffalo Lake was a skirmish in July 1863 in Dakota Territory between United States army forces and Santee, Yankton, Yanktonai and Teton Sioux. The Indians attempted to capture the pack train of the army and retired from the field when they were unsuccessful. ...more on Wikipedia
Locations: Dakota Territory
Part of: Sioux Wars, American Civil War, Dakota War of 1862
Combatants: Sioux, United States of America
see more on Battle of Dead Buffalo Lake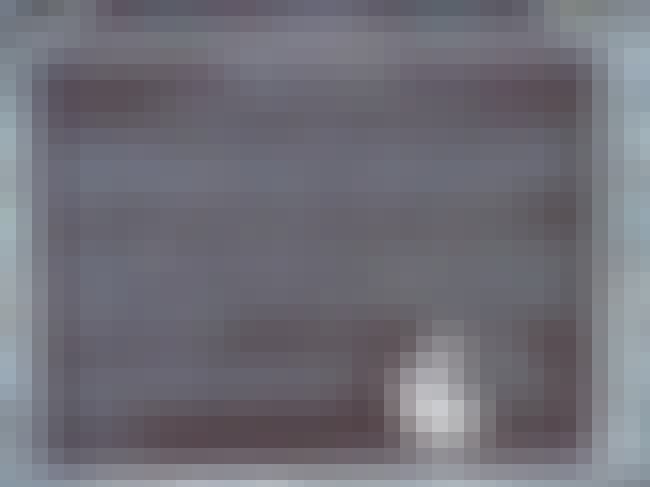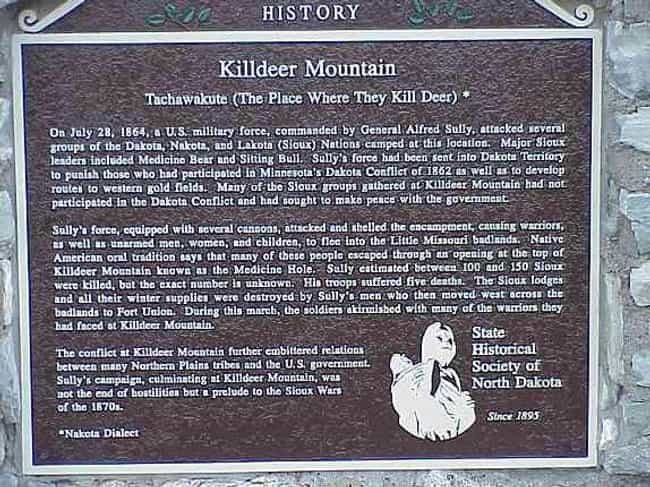 The Battle of Killdeer Mountain took place during Brig. Gen. Alfred Sully's expedition against the Sioux Indians in Dakota Territory July 28–29, 1864. The location of the battleground is in modern Dunn County, North Dakota. With a total of more than 4,000 soldiers involved, Sully's expedition was the largest ever carried out by the U.S. army against Indians. ...more on Wikipedia
Locations: Dakota Territory
Part of: Sioux Wars, American Civil War, Dakota War of 1862
Combatants: Sioux, United States of America, Lakota people
see more on Battle of Killdeer Mountain