Weird History
Jackie Kennedy's Cousins Went From Wealth To Squalor In The Biggest Fall From Grace Ever

Updated December 2, 2019
674.4k views
16 items
Before the 1950s, Edith Ewing Bouvier Beale and her daughter Edith Bouvier Beale were members of an affluent family. But it all came crashing down after a divorce tore them apart. Known as Big Edie and Little Edie, the two were incredibly attached to one another. When Big Edie fell ill in 1952, Little Edie, age 35, moved in with her - sealing their fates.
The pair owned a lavish estate called Grey Gardens, which fell into disrepair when they could no longer afford the upkeep. The mother-daughter duo barely scraped together enough money to feed themselves, much less the hundreds of stray animals occupying their home. The Beales relied on financial help from close relative and former First Lady Jacqueline Kennedy to avoid eviction, but the 1975 documentary Grey Gardens revealed their wretched living conditions.
The tale of Big Edie and Little Edie serves as yet another dark chapter in the Kennedy family's story.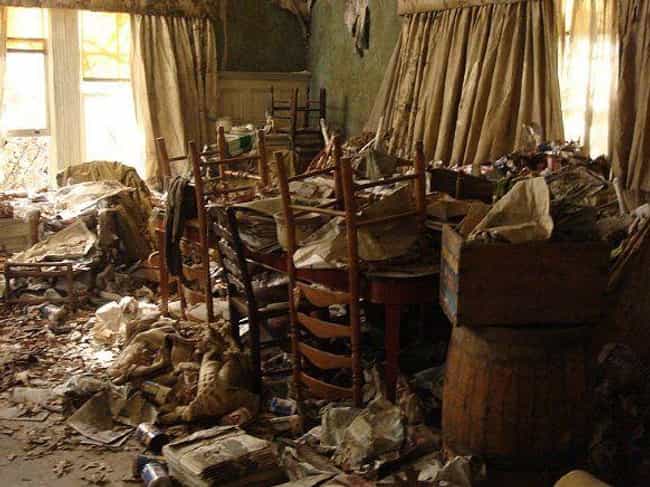 They Lived With Hundreds Of Stray Animals And Ate Cat Food
During the 25 years they lived alone in Grey Gardens, Big Edie and her daughter Little Edie became increasingly isolated, rarely leaving the property. Gradually, the once-beautiful gardens deteriorated from lack of maintenance. Bushes and shrubs grew out of control, and vines covered the house. The pair began taking in stray cats; some believe they coexisted with up to 75. The cats enjoyed complete control of the house - including where they used the bathroom.
Health inspectors found cat feces in nearly every room on the property, and in the 1975 documentary Grey Gardens, Big Edie laughs as a cat relieves itself behind a portrait of her as a young woman. When Ben Bradlee bought Grey Gardens in 1979, he reportedly found 52 dead cats. The pair also lived with a number of opossums and raccoons.
As the Beales ran out of money, they became desperate and started eating cat food. When New York journalist Gail Sheehy visited Grey Gardens, she reported that Little Edie spooned cat food from a can, shaped it into a mound, and topped it with lemon garnish. She winked at Sheehy and said, "Mother's pâté."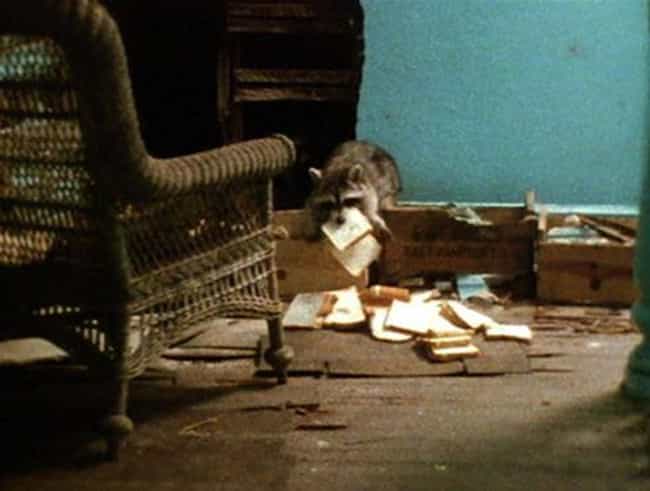 Raccoons Dropped Through The Roof, And There Was Human Feces In One Of The Bedrooms
When David and Albert Maysles began filming Grey Gardens in the early 1970s, the crew wore flea collars during all six weeks of the project due to an infestation of the insects. Ellen Hovde, a member of the documentary crew, recalled there were so many holes in the ceiling raccoons dropped through them into the halls of the home. The property was covered in garbage, including newspapers and piles of cans. There was no running water, and health investigators discovered human feces in one of the bedrooms.
Ben Bradlee and Sally Quinn bought Grey Gardens in 1979, and reported the house was so rotted that if they touched a wall, it would "move out 12 inches, as if it were on a hinge from the second floor." Quinn says when she pressed down on a piano key, the instrument collapsed entirely. Of her and Bradlee's initial visit, Quinn recalled:
Inside, the cat smell was overpowering. The floor was part dirt. The ceiling was caving in. Raccoons peered at me through the rafters. Some [20] cats scurried as we entered each room.
When they were prospective buyers, Little Edie gave the couple a tour of the home. After she invited Quinn and Bradley inside, the younger Edie took them into the living room, twirled, and said, "All it needs is a little paint."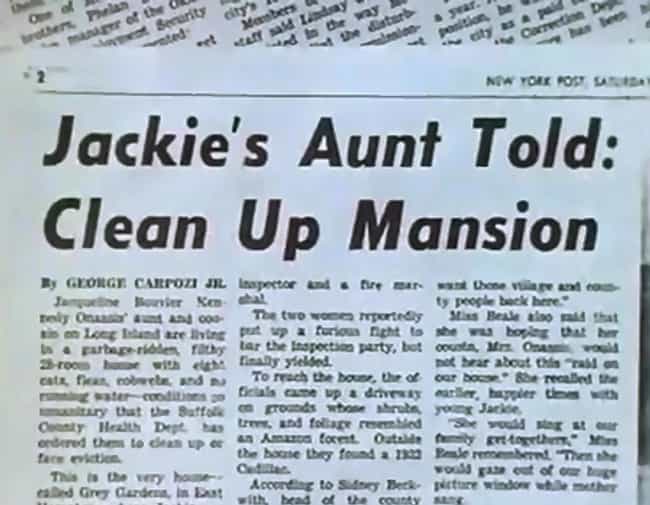 Jackie Kennedy Gave The Pair Money To Clean The House
The Suffolk County Health Department visited Grey Gardens in 1971 to perform a health inspection after neighbors reported the Beales' living conditions to authorities. It quickly became apparent the building violated numerous regulations. The living conditions were so deplorable authorities threatened to evict the Beales if they didn't get Grey Gardens up to code. The Beales called the investigation "the most disgusting, atrocious thing ever to happen in America," denouncing the Hamptons as "a mean, nasty Republican town."
The incident made national headlines, and former First Lady Jacqueline Kennedy Onassis, Big Edie's niece and Little Edie's cousin, stepped in - she gave them $25,000 (almost $160K in 2018) to clean up the house. The home required 40 gallons of germicide to make it livable again.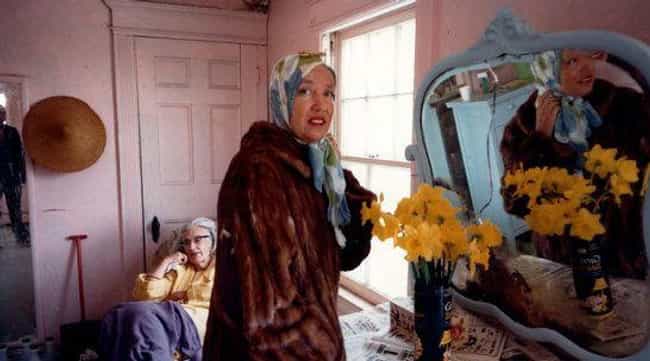 Little Edie Felt Trapped In Grey Gardens, And She Tried To Escape
Big Edie feared if Little Edie married, the elder Beale would have no one to take care of her. A socialite on the road toward fame, Little Edie dropped everything to move in with her mother in 1952, when Big Edie fell ill.
Little Edie felt trapped by her mother, and often lamented that she wasn't able to move to a big city to pursue her acting career. In the 1975 documentary Grey Gardens, Little Edie tells Big Edie repeatedly she had wanted to move to New York or Paris, to which Big Edie responds, ''You've had enough fun in your life." The younger Edie tells the documentarians she's "been a subterranean prisoner [at Grey Gardens] for 20 years."
When Little Edie spoke to New York journalist Gail Sheehy in the early '70s, she invited Sheehy to a nearby beach "to escape from mother." At the beach, Little Edie told Sheehy that she tried to "[run] away from home three times."