Entertainment
Inside The Tumultuous Romance Of Elizabeth Taylor And Richard Burton

Updated August 30, 2019
9.9k views
7 items
Classic films, glamour, and lavish parties are all integral elements of Hollywood's Golden Age. Among the era's many stars, few embody this romantic mysticism as well as Elizabeth Taylor and Richard Burton. Each was a powerhouse actor in their own right - Taylor was one of the world's biggest starlets, and Burton was a renowned Shakespearean actor. Over the course of their careers, they made nearly a dozen movies together. Off screen, their love affair became one of the greatest romances in Hollywood history, and it all began in 1962 on the set of Cleopatra.
The film cost about $40 million to make ($350 million when adjusted for inflation), and its release marked the beginning of the end for "Old Hollywood" filmmaking. However, Cleopatra became famous for another reason - introducing "Liz and Dick." Word of their coupling spread around the globe like wildfire, and the media had a field day covering every last detail of their romance. The world's fascination with their affair overtook their status as actors, ushered in a new era of celebrity, and shifted audiences' focus away from the screen and into the personal lives of movie stars.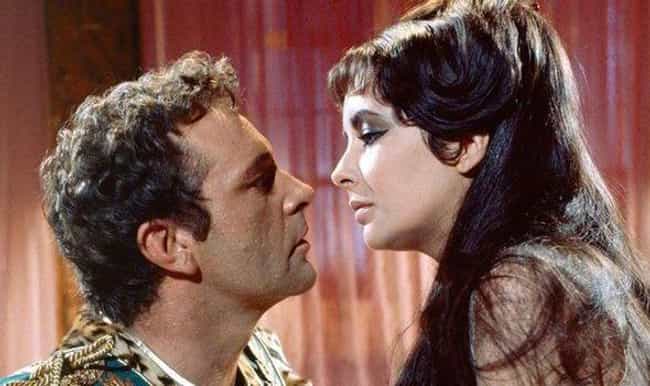 Elizabeth Taylor Claimed She And Richard Burton Fell In Love At First Sight
Elizabeth Taylor and Richard Burton had only met once in passing when Cleopatra began filming in Rome. Reportedly, Taylor stated she wasn't going to allow herself to fall in love with her co-star, despite Burton's infamous reputation as a charmer.
She worried he would mock her lack of technical theater training, but instead, she claimed he was warm and endearing. On the first day on set, Burton arrived hungover, and Taylor was instantly attracted. She took pity on him, and the two soon became friends. Not long after, their undeniable chemistry came to fruition.
Taylor and Burton filmed their first scene together on January 22, 1962. According to Taylor, they fell in love at first sight:
For the first scene, there was no dialogue - we had to just look at each other, and that was it - I was another notch.
The rest of the cast and crew also felt the tension. Producer Walter Wanger wrote about the scene in his diary:
There comes a time during the making of a movie when the actors become the characters they play... That happened today... It was quiet, and you could almost feel the electricity between Liz and Burton.
They Were Both Married To Other People When Their Affair Began
As shooting on Cleopatra progressed, Taylor and Burton struggled to fight their connection. They shared some kisses on screen, but paparazzi soon caught the couple kissing off camera as well.
At the time, Burton was still married to his wife, Sybil, with whom he had three daughters. However, he allegedly maintained a reputation as a "man about town," engaging in affairs several times a week. After the news of his affair with Taylor broke, a divorce quickly followed. Sybil never spoke to Burton again, though he continued to financially support his family for the rest of his career.
When Cleopatra began filming, Taylor was married to her fourth husband, Eddie Fisher. Burton was not Taylor's first affair - she made headlines years earlier when Fisher left actress Debbie Reynolds for her. The media then began painting Taylor as tawdry, which affected her box-office revenue, and her image never fully recovered.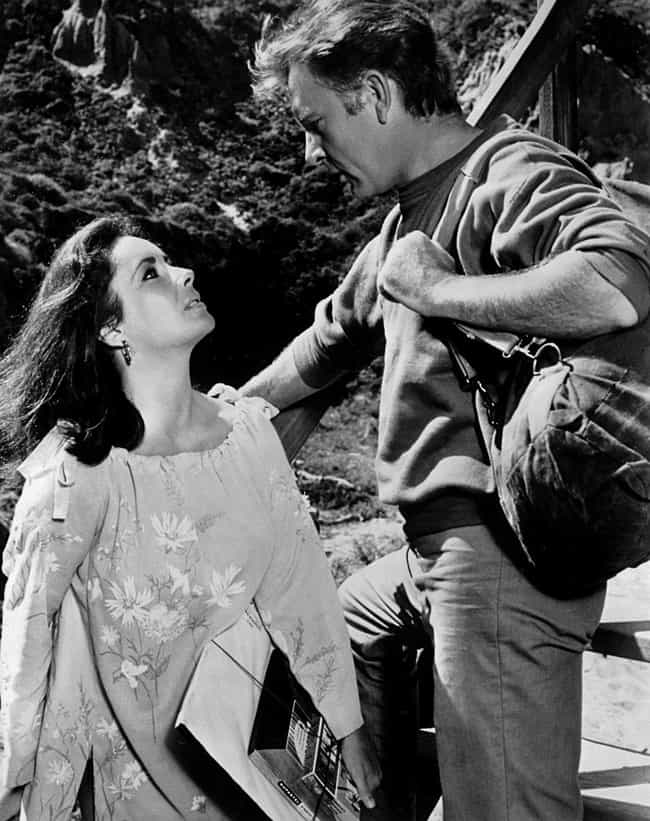 The Media Pounced On The Affair, And The Vatican Condemned Taylor
While the press would sometimes seek out behind-the-scenes coverage of a film, the notion of paparazzi was just beginning in the early 1960s. Pictures of Taylor and Burton dining at a cafe and spending time together in Rome sent the Italian press into a frenzy.
The real turning point came when Taylor's then-husband, Eddie Fisher, was spotted leaving the set and departing from Rome with his suitcases. Following this departure, the media reportedly tried to sneak their way onto set, posing as extras and trying to take photos of the "adulterers." The two stars were allegedly holed up in their trailers at all times, and they were often heard either fighting or making love.
Once the affair went public, coverage skyrocketed. A Georgia congresswoman attempted to keep the two stars from returning to the US, citing the pair's "undesirability" to the attorney general. Even the Vatican became involved, printing an open letter in their newspaper condemning Taylor for "erotic vagrancy."
Their romance is widely thought to be the beginning of the modern-day paparazzi, as photos taken from long-range cameras were circulated widely in daily papers for the first time.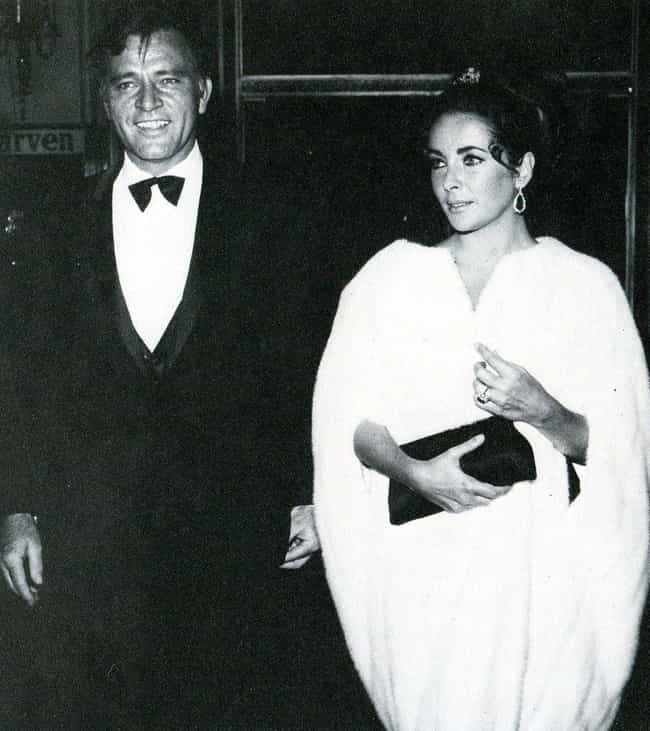 They Married And Divorced Twice
Taylor refused to marry Burton while she was still married to Fisher. On March 15, 1964, only days after Taylor and Fisher's divorce was finalized, Taylor and Burton married at the Ritz-Carlton in Montreal.
Ten years later, the couple divorced, with Taylor citing to a Swiss court, "There were too many differences. I have tried everything." However, Burton didn't give up so easily. The couple often wrote long love letters to one another throughout their marriage, and they continued this practice following their divorce.
In one post-divorce letter, Burton wrote, "You have an enormous responsibility, because if you leave me, I shall have to [end] myself. There is no life without you, I'm afraid."
Less than a year after their divorce, the couple met up and quickly began crying in each other's arms. They realized they were still passionately in love and soon remarried. However, their second union was short-lived - they divorced again only months later.