Entertainment
Lloyd Bridges Parody Roles

List of Parody movies/films with performances by Lloyd Bridges, listed alphabetically with movie trailers when available. These Lloyd Bridges Parody roles include starring, supporting and cameo appearances. You can sort these Lloyd Bridges Parody movies for additional information as well, such as who directed the films and when they were released. Over the years Lloyd Bridges has become known for playing characters in Parody movies, so this list is the perfect resource for finding some you haven't already seen.
The list you're viewing has a variety of movies in it, like Airplane! and Hot Shots!.
This list answers the questions, "What Parody movies has Lloyd Bridges been in?" and "What are the best Lloyd Bridges Parody roles?"
You can't vote on this list, but if you want to re-order it you can re-rank the list to put your favorites at the top. (6 items)
Airplane II: The Sequel is a 1982 sequel to the 1980 American comedy film Airplane!. First released on December 10, 1982, the film was written and directed by Ken Finkleman and stars Robert Hays, Julie Hagerty, Lloyd Bridges, Chad Everett, William Shatner, Rip Torn, and Sonny Bono. The team that wrote and directed the original Airplane! had no involvement with this sequel. ...more on Wikipedia
Actors: William Shatner, Leslie Nielsen, Sonny Bono, Raymond Burr, Rip Torn, + more
Released: 1982
Directed by: Ken Finkleman
see more on Airplane II: The Sequel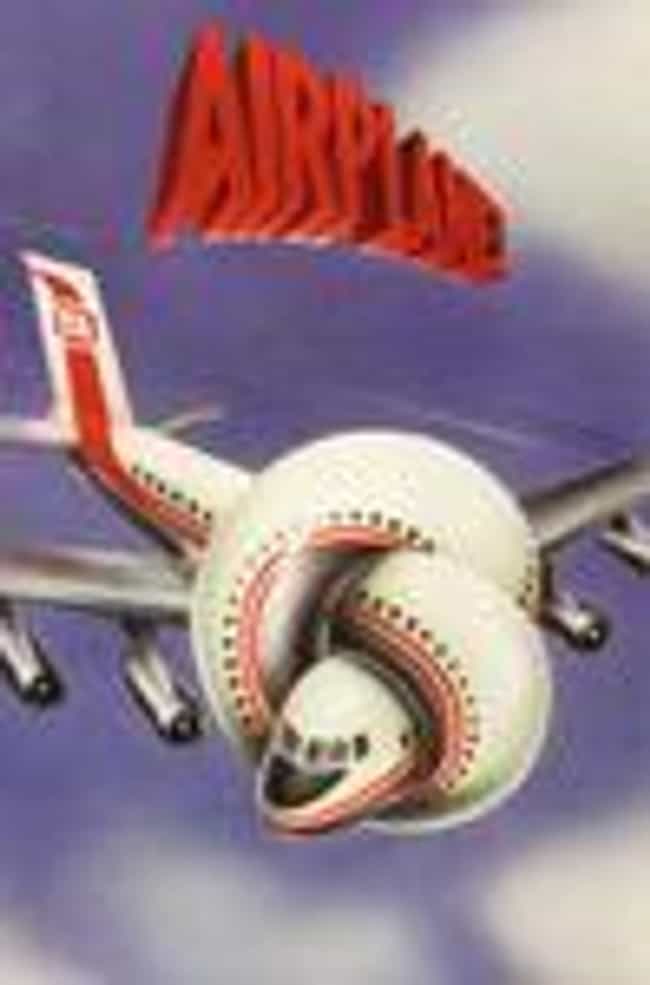 Airplane! is a 1980 American satirical disaster comedy film directed and written by David Zucker, Jim Abrahams, and Jerry Zucker and released by Paramount Pictures. It stars Robert Hays and Julie Hagerty and features Leslie Nielsen, Robert Stack, Lloyd Bridges, Peter Graves, Kareem Abdul-Jabbar, and Lorna Patterson. The film is a parody of the disaster film genre, particularly the 1957 Paramount film Zero Hour!, from which it borrows the plot and the central characters, as well as many elements from Airport 1975. The film is known for its use of surreal humor and its fast-paced slapstick comedy, including visual and verbal puns and gags. Airplane! was a critical and financial success, ...more on Wikipedia
Actors: Kareem Abdul-Jabbar, Leslie Nielsen, Ethel Merman, Peter Graves, Jonathan Banks, + more
Released: 1980
Directed by: Jerry Zucker, Jim Abrahams, David Zucker
see more on Airplane!
Weekend Warriors is a 1986 film directed by Bert Convy. An alternative title is Hollywood Air Force. ...more on Wikipedia
Actors: Lloyd Bridges, Vic Tayback, Chris Lemmon, Graham Jarvis, Mark L. Taylor, + more
Released: 1986
Directed by: Bert Convy
see more on Weekend Warriors
Hot Shots! is a 1991 comedy spoof film starring Charlie Sheen, Cary Elwes, Valeria Golino, Lloyd Bridges, Kevin Dunn, Jon Cryer and Ryan Stiles. It was directed by Jim Abrahams, and was written by Abrahams and Patrick Proft. Carrying the same comedic vein as Airplane!, a film Abrahams co-directed, the film primarily spoofs the 1986 action film Top Gun, but also draws material from films like Rocky and Superman. It spawned a sequel in 1993, Hot Shots! Part Deux. Sheen and Cryer would later co-star in the television series Two and a Half Men, in which Stiles also went on to play a recurring role. ...more on Wikipedia
Actors: Charlie Sheen, Kristy Swanson, Valeria Golino, Jon Cryer, Cary Elwes, + more
Released: 1991
Directed by: Jim Abrahams
see more on Hot Shots!