Weird History
16 Devastating Photos From The 1989 Loma Prieta Earthquake

Updated June 8, 2017
3.8k views
16 items
California is equally well-known for its earthquakes as it is for its sunshine and rolling hills. For those who grew up in the Golden State, memories of schoolyard earthquake drills accompanied by horror stories about the devastating 7.8 magnitude 1906 earthquake that ravaged the San Francisco Bay Area had a lasting impact. Because of the devastating impacts of the 1906 incident, when the Loma Prieta earthquake hit in 1989, some would have thought California would be better prepared for the 7.1 magnitude quake - they thought wrong.
Though the scale of the notorious 1906 earthquake far exceeded the destruction caused by the following one in 1989 - with some estimates stating that well over 3,000 people were killed in the 7.8 magnitude quake and the impending fire that overtook much of San Francisco - the '89 event certainly forced a reality check upon northern California's residents and government agencies.
Despite having enforced new building codes throughout the Bay Area as recently as the 1970s, many buildings and bridges had not yet been equipped with the necessary earthquake-ready retrofitting. As a result, when the earthquake suddenly hit on October 17, 1989, with an epicenter near Loma Prieta Peak in the Santa Cruz Mountains, San Francisco found itself consumed by crumbling bridges and buildings collapsing into the suddenly liquefied ground.
Here you will find a series of photos depicting just how destructive an earthquake lasting just a few minutes was for the San Francisco Bay Area. And, with more experts than ever predicting another quake in California's near future, take a minute to look through these images and then send this to your favorite Californian to show them why they need to get earthquake ready - and fast.
The 1989 Earthquake Occurred Along The San Andreas Fault Line, Its Epicenter In The Santa Cruz Mountains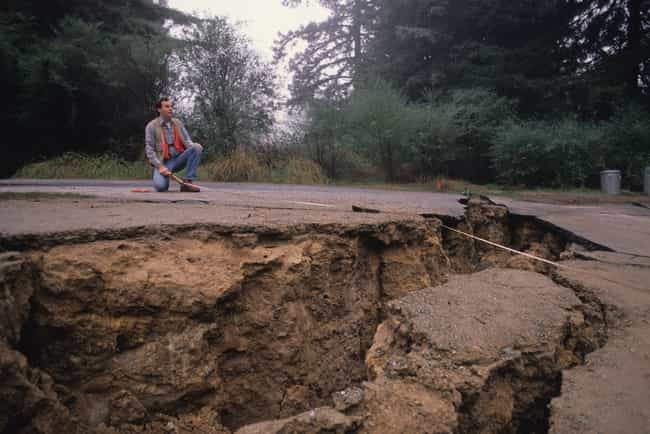 A Car Destroyed In The Quake, Killing Three People, Near 6th And Townsend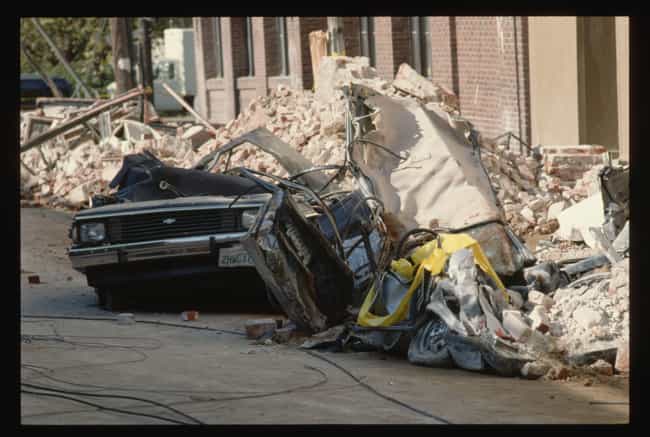 Fires Broke Out Across The City, Particularly In The Marina District, And Took Two Days To Fully Contain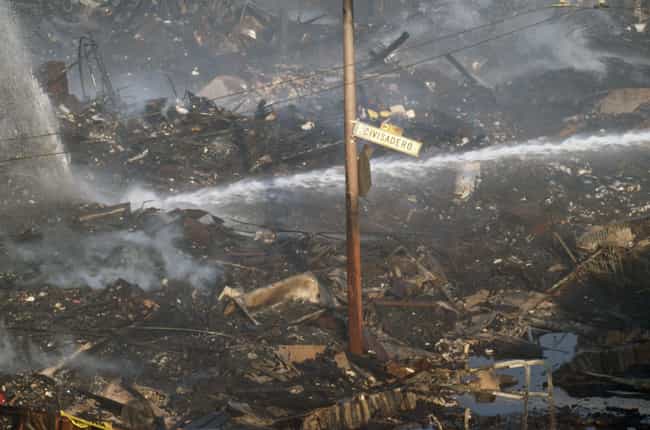 Firefighters And Emergency Personnel Were On High Alert During The Aftermath Of The Quake