Unspeakable Times
Why Amazon's 'Lorena' Is One Of The Most Eye-Opening Docuseries You'll Ever See

Updated April 2, 2019
5.6k views
14 items
The Amazon series Lorena investigates a fascinating '90s story that became one of the biggest punchlines of the decade. The story of Lorena Bobbitt (now Gallo) characterizes one of abuse, mental torment, and basic human rights. Lorena delves into issues far beyond the night of June 23, 1993, in which Lorena castrated her husband, John Wayne Bobbitt. Rather, the documentary investigates the lives of those involved stuck in a media frenzy.
In just four episodes, the Lorena docuseries contains many truly upsetting and graphic stories. Many of them relate to John's reported treatment of his then-wife, though it's clear there are those that felt Lorena was unhinged. From any perspective, this is both a chilling and fascinating story.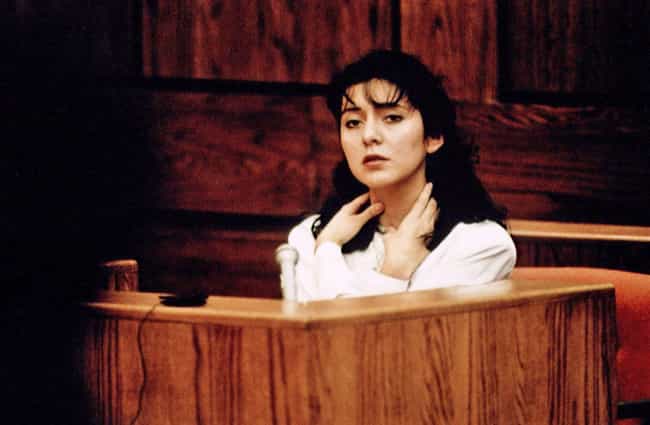 The Trial Footage Is Heart-Wrenching
Despite footage of John Wayne Bobbitt's injury flashing onscreen multiple times throughout the four-part docuseries, some of the most riveting footage in Lorena is the trial of her prosecution. Throughout the proceedings, Lorena explained the alleged mistreatment suffered at the hands of her husband.
Lorena's descriptions of the reported issues were chilling: repeatedly, she explained to the jury the ways she said John harmed her. In her civil case, Lorena discussed her husband's reported constant harassment.
Lorena also claimed John forced her to terminate a pregnancy in 1991. She said he even teased her before the operation, saying the procedure would end her life.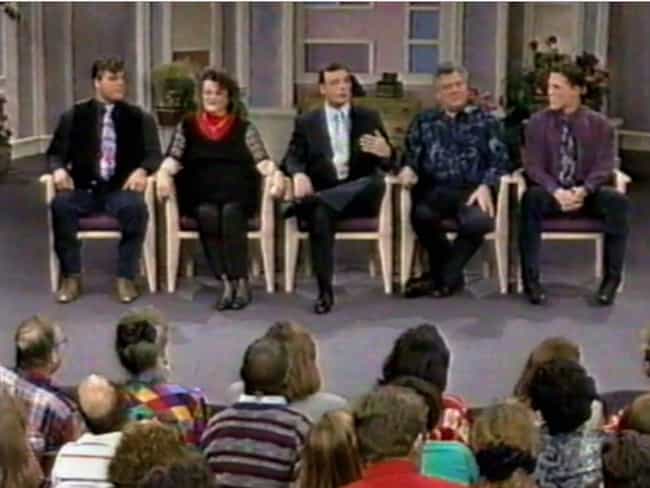 John's Brothers Went On TV And Discussed Their Plan To End Lorena
Following the incident, John Wayne Bobbitt and his brothers, Todd and Brett Biro, appeared on The Jenny Jones Show. When asked how they felt about what happened to their brother, Todd answered, "If I'd seen her I would have [terminated] her," before he was cut off with raucous applause from the audience.
Jones then asked if the brothers went looking for Lorena, to which Brett answered, "If the cops hadn't met us at the hospital, we would have found her... I think she tried to hurt him in the worst way possible for any man."
Finally, Todd summed up the interview by saying: "She did worse than [end] him, she took away the one thing that means most to a man."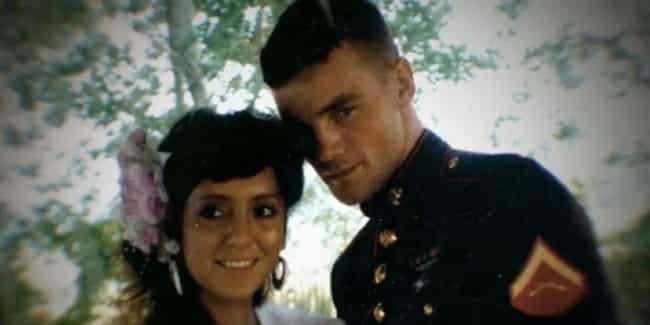 Police Initially Believed Lorena Ate John's Member
Perhaps the most mind-boggling revelation in Lorena's first episode is the collective squeamishness of the officers investigating John Wayne Bobbitt's dismemberment. They appeared to have challenges describing the specifics of the incident and were markedly skittish about touching the detached member.
On June 23, 1993, Lorena cut off her husband's anatomy and threw it out her car window while driving away from the scene. However, the police initially believe that because the body part was not at the scene of the crime, Lorena had possibly consumed it. However, the theory never gained traction, as investigators did find fluids leading from the scene to the parking lot.
When emergency responders finally located John's member, no one wanted to touch it without gloves. Eventually, a responder picked it up and placed it on ice.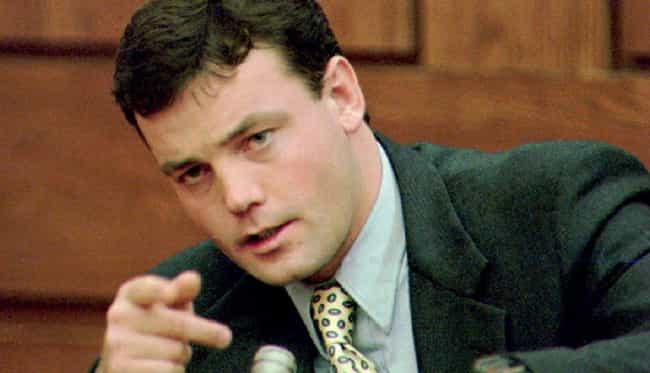 Another Woman Shared A Harrowing Tale Of John's Alleged Anger Issues
In the aftermath of the proceedings, John Wayne Bobbitt insisted that he would never harm his wife. However, in Lorena's fourth episode, a woman named "Desiree" - a pseudonym - stated she nearly lost her life because of John.
Desiree was working at the Moonlite Bunny Ranch in Nevada when she met John. He reportedly not only convinced her to drive him to Niagra Falls, NY, but also to rent an apartment for him there. She told filmmakers when she challenged John, he lost control and "[struck her] with everything that was loose in [the] apartment" before dangling her over the balcony.
When witnesses gathered on the sidewalk, Desiree said John threw her into his bedroom and repeatedly violated her. After three days, Desiree claimed she feigned termination to stop the onslaught. She did this until John was far enough away to flee.
Even though police apparently never collected evidence of John's alleged actions, a 12-year-old witness reported seeing John dragging Desiree through the hallway by her hair. John went to trial for the incidents and did time. He continues to posit an aversion to any aggression.