True Stories
Hikers Who Got Lost Only a Few Miles from Civilization

Nature is a scary place. There are wolves, snow, trees with agendas, and swamps that will swallow a man whole - all lying just outside of the concrete enclaves that us nerdlinger-types call home. Some people get a kick out of shirking their laptops and traipsing through the wilderness like so many Crocodile Dundees, and half of those people end up getting air-lifted out of their forest nightmare after taking a wrong turn off a hiking trail.
Some of the lost hikers collected here were experienced outdoorsy types who simply made a wrong move; others probably had no business going in the first place. Either way, it's enough to make anyone stay inside binge-watching Netflix for the rest of their lives. Put on your sunscreen and charge your cell phone while you read about these people who got lost hiking only a few miles from civilization.
There's no denying the raw majesty of the world's forests, mountains, oceans, and whatever else is out there. But these stories of experienced hikers who managed to get themselves lost within a stone's throw of a metro station are hopefully enough to keep you inside for the rest of your life, enjoying the preternatural grace of a hilltop from the safety of your Instagram feed. If you just have to go outside and sleep in the dirt, make sure you read about these hikers that got lost frustratingly close to civilization first.
Which one of these stories of man vs. nature freaked you out the most? Have you lived through a more harrowing tale of forest disorientation? Have you ever had to eat bark to survive? If so, tell us in the comments.
66-Year-Old Dies Two Miles from Appalachian Trail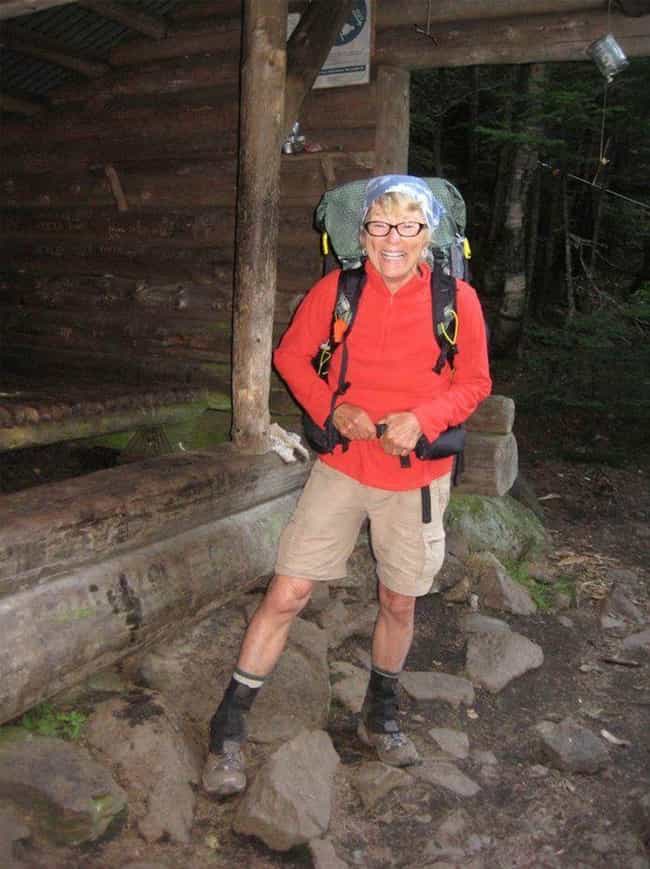 In 2013, 66-year-old retired nurse Geraldine Largay disappeared in the Maine woods, and after two years of false starts and ridiculous leads that included everything from psychics to a supposed Bigfoot sighting, a logging company surveyor finally found her body zipped into her sleeping bag, inside her tent, with her journal. She was only two miles from the trail she had meant to be following.
Largay had intended to hike the Appalachian Trail with her friend Jane Lee, all the way from Harpers Ferry, West Virginia, to the end of the trail in northern Maine, more than 1,000 miles. Largay's husband would periodically check in with the pair and deliver them more supplies. But after Lee was forced to cut her trip short, Largay insisted on continuing solo.
According to Lee, Largay had a poor sense of direction and was prone to getting lost. She was also afraid of the dark, and of being alone.
Largay survived for more than a month after losing the trail. She was less than 200 miles from the end of the trail - and only 22 miles from the next place she planned to meet her husband - when she left the trail to use the bathroom and couldn't find it again. She texted her husband several times, but he didn't receive her messages due to poor cell phone coverage in the area.
Largay's final heartbreaking journal entry asked a favor of whomever found her: "When you find my body, please call my husband George and my daughter Kerry. It will be the greatest kindness for them to know that I am dead and where you found me — no matter how many years from now."
Teens Almost Die Hiking Near a Shopping Mall in Orange County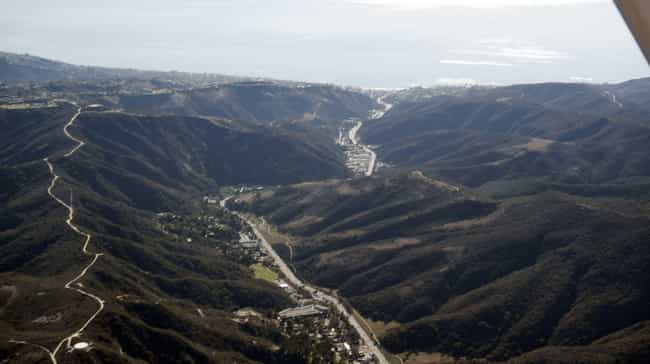 Nicolas Cendoya and Kyndall Jack, two teens from Southern California, were lost for days in Falls Canyon, a spot sitting on top of a vertical wall that overlooks the Los Angeles skyline and stands adjacent to at least one shopping mall.
The pair placed a call to 911, but their phone battery died before the call's location could be traced. They were trapped in a canyon with vegetation so thick, they couldn't see that they were only 500 feet from the road.
The two teens were rescued after being reported missing for several days. They were described as "badly dehydrated and nearly incoherent" when found. Jack was drifting in and out of consciousness - when she was found, she asked her rescuers what year it was.
"She was filthy from head to toe, her lips were black with dirt, her eyes were barely open, and she had on no shoes," said Jim Moss, the sheriff's deputy and paramedic who airlifted Jack out of the canyon. Her mouth was so full of dirt, rescuers feared that giving her water would cause her to choke.
In 2012, the year before the teens went missing, there were 560 search and rescue efforts carried out in Los Angeles County. Authorities suggest that the proximity to skyscrapers and shopping malls lures many LA-area hikers into a false sense of security.
LA Sheriff Rescues Hikers Less than 10 Miles from the Suburbs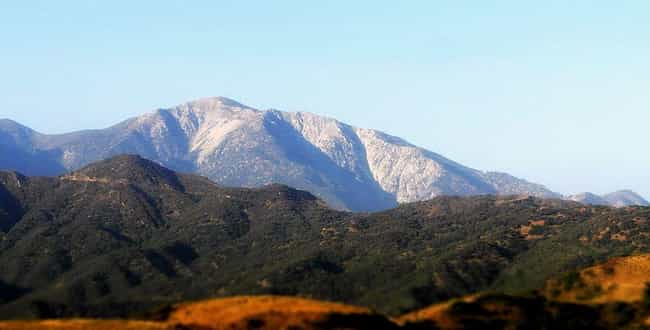 Two hikers and three dogs had to be air-rescued from the Sunset Peak area below Mount Baldy, less than ten miles from the nearest Starbucks, after getting lost at sunset. The Los Angeles Sheriff's Department (LASD) San Dimas Search and Rescue Team found them in the early morning hours.
Hikers Somehow Get Lost in New Jersey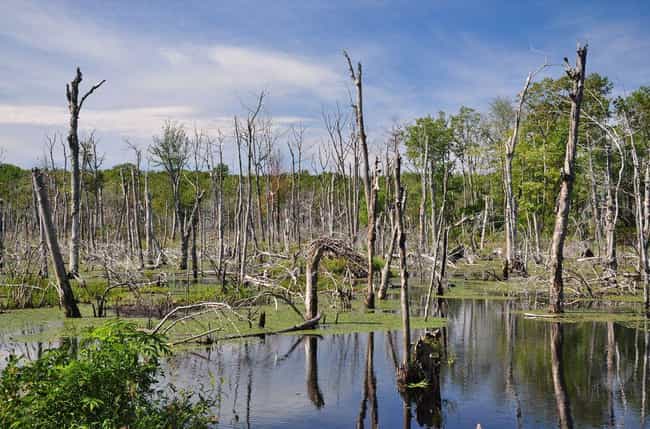 In 2014, a couple of juice heads got lost in the woods less than five miles from the town of West Milford, New Jersey, after leaving a hiking trail to get in some GTL. Luckily they had their cell phones on them and the police were able to track them via GPS - and the overwhelming smell of Axe body spray.