Weird History
How Louisa May Alcott's Real Life Inspired 'Little Women'

Updated January 22, 2020
7.9k views
8 items
Even after more than 150 years, Little Women is still widely loved, read - and popping up on a screen. Little Women adaptations keep flooding in, including a BBC mini-series made in the '70s, the surprisingly popular '90s version starring Winona Ryder, and Greta Gerwig's 2019 rendition.
Louisa May Alcott's family life served as the inspiration for Little Women, and in many instances, "inspiration" is too weak a word. In fact, so much of Little Women is based on the real lives of the Alcott family that it's nearly autobiographical, save for a few key differences. In real life, the Alcotts were a severely poor family who moved 20 times, always running to the next place they could find work or a roof to put over their heads.
Although the Alcotts at times nearly starved, and were always in debt, Little Women paints a picture of their ideal life. Without the never-ending stream of moves, or near constant financial issues, the Alcotts' lives likely would have looked almost exactly like that of the Marches. In reality, however, Alcott's family life was much darker than the one depicted in Little Women.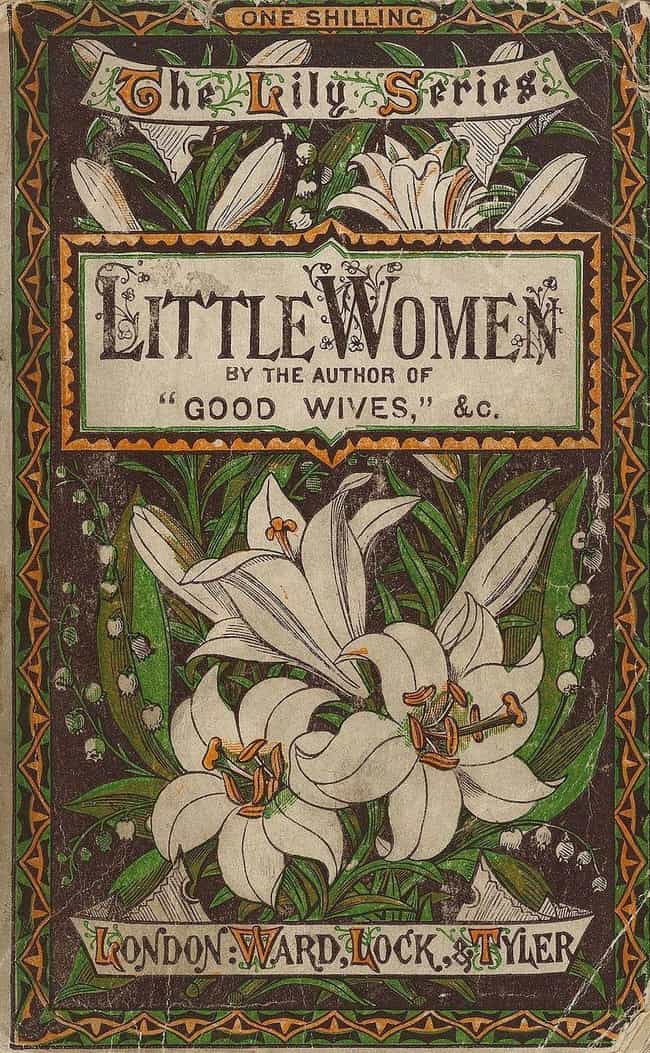 Alcott Said 'Little Women' Was 'Simple And True'  
The fact that Little Women was based on Alcott's real life and family wasn't expertly hidden in the novel's subtext. Alcott wrote extensively in her journals about how the story was based on her family.
On August 26, 1868, Alcott wrote that the book was "not a bit sensational, but simple and true," and somewhat eerily predicted that "if it succeeds that will be the reason of it." And succeed it did.
Although Little Women's autobiographical elements were never a secret, fans clamored to know more. Even while Alcott was still working on the novel's second part, fans wrote to her asking what happened next to the March sisters. In a statement, Alcott said:
Facts in the stories that are true, though often changed as to time and place: the early plays and experiences; Beth's [demise]; Jo's literary and Amy's artistic experiences; Meg's happy home; John Brooke and his [demise]; Demi's character.

Mr. March did not go to the [North vs. South conflict], but Jo did. Mrs. March is all true, only not half good enough. Laurie is not an American boy, though every lad I ever knew claims the character. He was a Polish boy, met abroad in 1865. Mr. Lawrence is my grandfather, Colonel Joseph May. Aunt March is no one.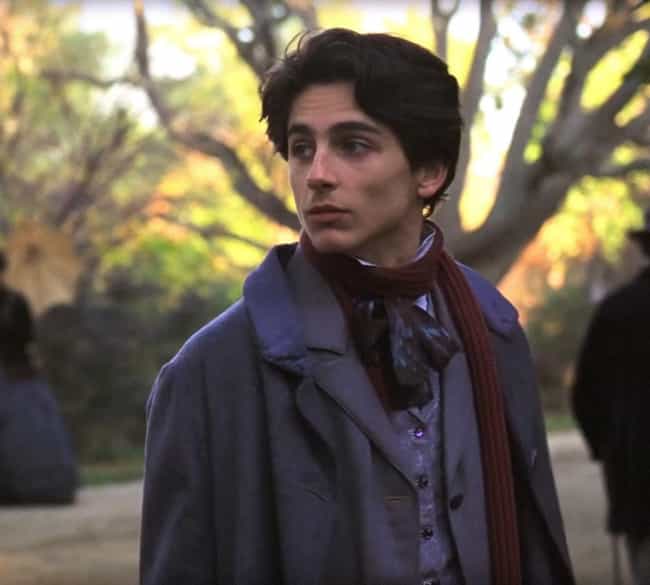 Several Of Alcott's Suitors Claimed To Be The Inspiration For Laurie
Alcott wrote that "Laurie is not an American boy, though every lad I ever knew claims the character." A Laurie existed, but who was he?
During her time in Europe, Alcott met Ladislas Wisniewski, whom she affectionately referred to as "Laddie." After Little Women was published, Alcott freely admitted Laddie was the true inspiration for Laurie.
Their relationship, by most accounts, was platonic, but some hints suggest it could have turned romantic. Laddie gave Alcott roses and slid notes under her door. In her journal, Alcott recounts their time in Paris together as "charming" and refers to her companion as "my Laddie." But just like Jo said goodbye to Laurie, eventually Louisa and Laddie parted ways, only to correspond through the occasional letter.
Nathaniel Hawthorne's son, Julian, speculated whether or not the famously single author ever did have an affair: "How could such a nature so imaginative, romantic, and passionate escape [love]?" To this day, we don't know if her relationship with Laddie was, like the connection between Jo and Laurie, deeper than she let on.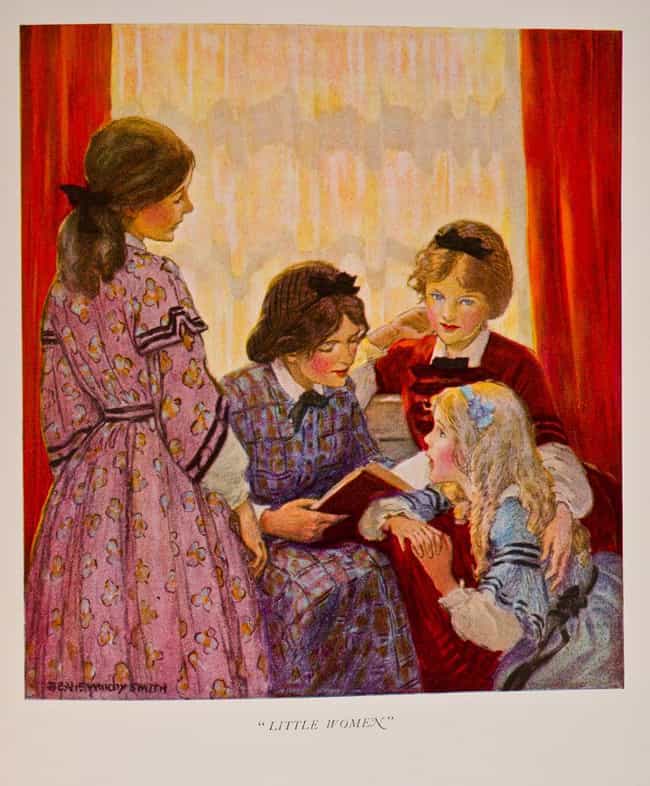 Alcott's Family Was Even Poorer Than The Marches
The March family fares much better than the Alcotts. Throughout most of her life, Alcott and her family lived in desolate conditions. Bronson Alcott, Alcott's father, was described as "a genius who loved his girls but couldn't manage to make a living."
One of the family's most notable low points was the Fruitlands, Bronson's failed transcendental utopia. The goal was to re-create the Garden of Eden through a celibate and vegetarian lifestyle. The Alcott patriarch's money issues were on full display, with the entire endeavor funded by borrowed money Bronson had no means of repaying.
Throughout their childhood, the Alcott sisters were on the brink of extreme hunger, subsisting on nothing but bread and water. The March family, while not as bleak as the Alcotts, live in a more respectable level of poverty and struggle financially while making the most of what they have.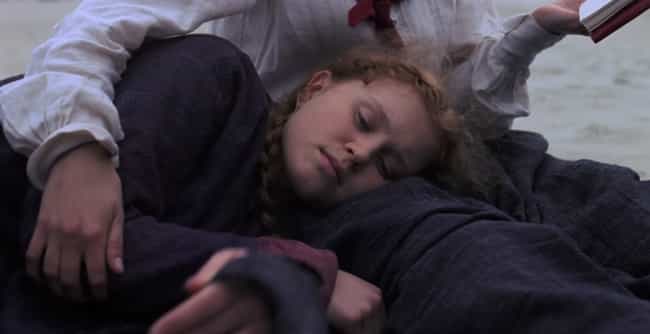 Beth's Life Is Modeled After Alcott's Sister Lizzie
Elizabeth Alcott, Alcott's younger sister, is the real inspiration for Little Women's Beth March, and she tragically faced almost the same fate as her fictional counterpart.
In 1856, Lizzie contracted scarlet fever from a family their mother, Marmee, had been nursing. Just like Beth, Lizzie never fully recovered. Entries scattered throughout Alcott's journals paint a heartbreaking picture of Lizzie's slow and painful decline over the course of two years. When Lizzie perished in early 1858, Alcott wrote:
My dear Beth [perished] at 3 this morning, after two years of patient pain. Last week she put her work away, saying the needle was "too heavy," and having given us her few possessions, made ready for the parting in her own simple, quiet way.

For two days she suffered much, begging for ether, though its effect was gone. Tuesday she lay in Father's arms, and called us round her, smiling contentedly as she said, "All here!" I think she bid us goodbye then, as she held our hands and kissed us tenderly. Saturday she slept, and at midnight [lost consciousness], quietly breathing her life away till 3; then, with one last look of the beautiful eyes, she was gone.
Those who have read Little Women will recognize Lizzie's comment that her needle was "too heavy." Beth said the same shortly before she perished.