Anime Underground
13 Reasons Why Love Live Sunshine is Better Than Love Live School Idol Project

662 votes
107 voters
1k views
13 items
After nine years of record-breaking sales in anime, music, and video games, it's safe to say the Love Live franchise is here to stay. It's not even Love Live: School Idol Project anymore. The franchise received an official name changed to Love Live: School Idol Series, signaling there's more to come from µ's, Aqours, and the girls of Nijigasaki High School from Love Live! School Idol Festival All Stars. However, when you compare the original Love Live idol group µ's with their successor Aqours, which one comes out on top? After comparing the Love Live: School Idol Project anime to Love Live Sunshine, it became clear that Aqours surpassed their idol heroes.
Not convinced? Here are 13 reasons why Love Live Sunshine is better than the original Love Live anime. Caution: There are spoilers for the TV series and movies.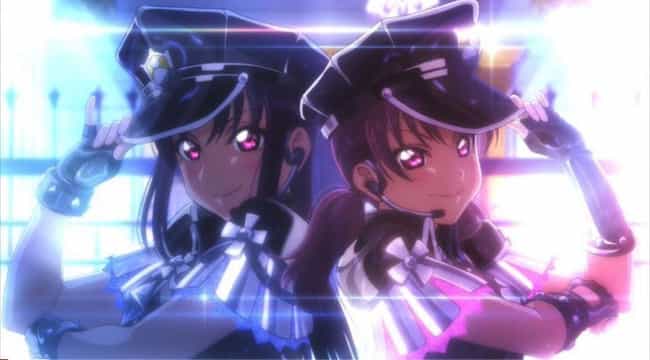 Even though A-Rise were characterized as an unbeatable force, they were taken out pretty easily by newcomer µ's. On top of that, the voice actresses in A-Rise never got to shine outside of the anime series. Granted, the voice actresses choosing different career paths, such as Maho Matsunaga retiring from voice acting, did play into that.
In comparison, Saint Snow - the two-sister idol group of Sarah and Leah Kazuno - have been shinning as bright as Aqours. While Saint Snow were introduced as being superior idols to Aqours, they were underdogs just like them. They failed to rank top five in Tokyo and were eliminated from Love Live after Leah tripped during their performance in Hakodate. They were the perfect rivals for Aqours because they both shared the determination to stand out, but were also human and made mistakes along the way. The two-part Christmas episode in season two did a wonderful job of fleshing Sarah and Leah out; revealing their dreams and hidden demons. Asami Tano and Hinata Sato, the real life version of Saint Snow - have become more present in every live idol performance, such as Aqours' 5th Live "Next Sparkling." A Saint Snow single with an animated preview is also on the way.

Is this a good reason?
Its Honesty About Inevitable Failure And Picking Yourself Up After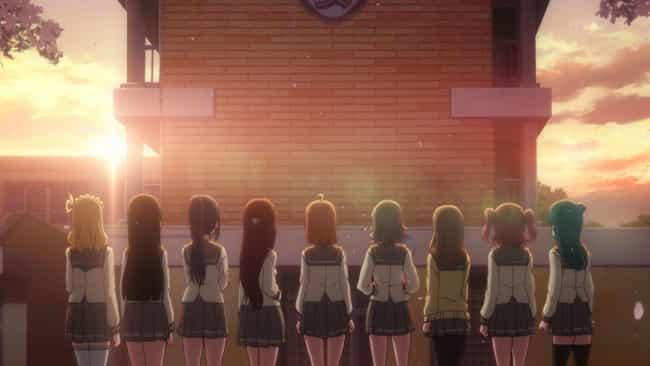 In Love Live: School Idol Project, μ's was able to recruit just enough student to keep the doors of Otonokizaka High School open. Try as they might, Aqours was unable to do the same for Uranohoshi Girls' High School.
In Love Live Sunshine, μ's were often portrayed as mythological beings that stunned the world with their achievements, so it was fitting for Aqours to strive for a fairy tale ending that their heroes achieved. But if μ's is fantasy, then the story of Aqours is grounded in reality, not everything will go as planned. Even though Aqours finally achieved popularity thanks to their "Miracle Wave" performance, it wasn't enough to overcome the limited populace and geographical difficulties that faced Uranohoshi Girls' High School.
A constant theme throughout Love Live Sunshine is learning how to pick yourself up after a failure. Riko learned this after her disastrous piano performance; Chika learned this after Aqours' "0" performance in Tokyo, and Leah learned this after blaming herself for costing her sister Sarah her last shot at winning Love Live. The closure of Uranohoshi Girls' High School was no different. Instead of throwing in the towel, Aqours decided they will win Love Live to celebrate the memory of Uranohoshi Girls' High School, so it will never be forgotten. Even when things don't go as planned, there can still be fun and promise in an unexpected path. That message continued in Love Live! Sunshine!! The School Idol Movie: Over the Rainbow, as the first and second years prepare to enlist in a new school, while the third-years plan out their future.
Is this a good reason?
The April Fools Day Puppet Show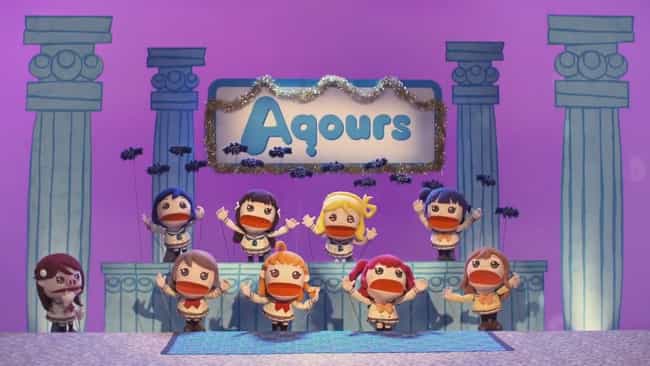 Outside of gags in Love Live! School Idol Festival, µ's never got the chance to pull off any crazy pranks for April Fools. Aqours, on the other hand, released a hilariously zany puppet show in 2017 that placed the entire cast in an outlandish Japanese folktale. It was a wonderful (and trippy) April Fools gift for longtime Aqours fans. To this day Love Live fans are still clamoring for more puppet shenanigans, but there's been nothing new so far. It was a great Aprils Fools prank that can't be topped, but the giant inflatable Chika nesoberi in Uchiura came dangerously close.

Is this a good reason?
Aqours Is An Underdog Story
As entertaining as Love Live School Idol Project anime was, μ's path to victory wasn't as compelling to watch as Aqours'. Despite the nearly-empty school stadium that Honoka, Umi, and Kotori performed for in "First Live," μ's rarely faced any obstacles in their quest to win Love Live. After that performance, their visibility as μ's shot up through the roof. The only thing that disqualified them from winning Love Live in season one was Otonokizaka Academy withdrawing them from the competition, because of Honoka endangering her health.
The same cannot be said for Aqours. Since episode one, Chika's journey of becoming a school idol was met with various roadblocks, such as being denied by student council president Dia and having to fill up her school's gymnasium with audience members, in order to gain approval from school director Mari. Aqours slowly grew in members but were quickly put in their place after an embarrassing "0" rated performance in Tokyo. The future of Uranohoshi Girls' Academy then became tied to Aqours competing in Love Live; dialing the pressure up to 11. The drama grew further from there, with Aqours experiencing many victories and devastating defeats. However, every challenge Aqours endured throughout the series made their inevitable win at Love Live so much sweeter to watch than μ's.

Is this a good reason?