true stories

18 Ludicrous Stories About Steven Seagal

11.5k votes
2.8k voters
313.5k views
18 items
Follow
List Rules Vote up the most unbelievable true stories from the life of film star and ridiculous person Steven Seagal.
The '80s and '90s were a golden age for American action films. The genre launched the careers of icons like Bruce Willis, Arnold Schwarzenegger, and Mel Gibson, along with a whole pantheon of popular B-listers such as Jean-Claude Van Damme, Dolph Lundgren, and an intriguing martial-arts-instructor-turned-movie-star named Steven Seagal.
Seagal's fighting style was aikido (he was the first foreigner to operate an aikido dojo in Japan), which focuses on blocks, parries, throws, and other defensive moves, so his action scenes were unlike anything in American movies at the time. And so was Seagal himself. It wasn't long before some truly crazy Steven Seagal stories began to emerge, and he developed a reputation as one of the strangest and most difficult-to-work-with stars in the industry.
There are a lot of insane things about Steven Seagal, and this list looks at some of the weirdest and most troubling ones that have emerged over the years. From his obscure music career to his new status as "Russian citizen Steven Seagal" and the fact that he's a living god (no lie!), there's a reason he's continued to fascinate us over the years. And now Russia gets to have Steven Seagal, too!
He Crapped His Pants When a Judo Legend Choked Him Out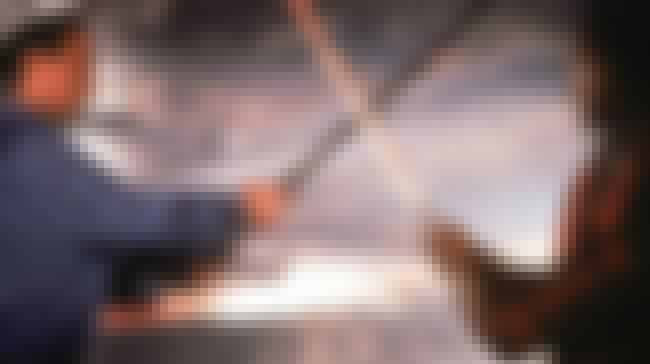 According to some accounts, as Segal's star rose high in the Hollywood sky, he began to believe his own hype. Apparently, at the height of his fame, he once claimed to be immune to a judo choke hold. To prove this claim, he instigated stunt man and martial arts legend Gene LeBell to choke him. LeBell obliged.
As it turns out, Seagal was not, and probably still is not, immune to judo. LeBell choked ol' Stevie until he passed out and crapped his pants.

Did this surprise you?
He's Buddies with Putin, Who Made Seagal a Russian Citizen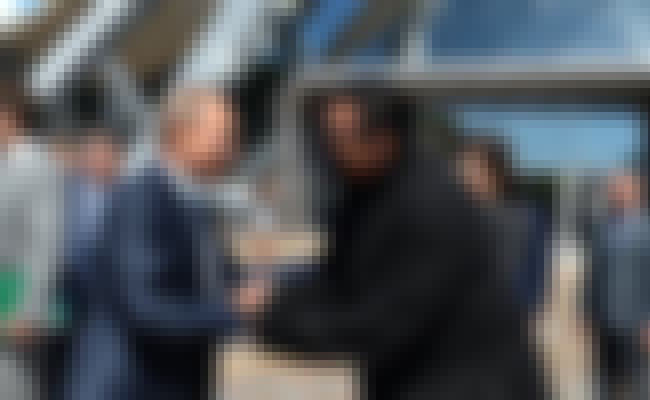 Who doesn't want Steven Seagal to be a citizen of their country? Russia got lucky here, really. Steven was probably open to this because Russia's run by a kindred spirit of his, Vladimir Putin. As Claire Suddath wrote in Bloomberg in 2013, before Seagal was granted citizenship by the modern czar himself,
As it turns out, Seagal and Putin pal around quite a bit. The actor has dined with the Russian leader, gone with him to sporting events, and attended state functions. The two "have long been friends and regularly meet each other," Putin spokesman Dmitry Peskov told the Russian Itar-Tass News Agency in March...

In Russia, C-list action stars are adored without irony, and Putin and Seagal seem to have bonded over, among other tough-guy traits, a shared affinity for martial arts.
The friendship helped get Seagal involved in the war on terror. When US lawmakers traveled to Russia to investigate the perpetrators of the Boston marathon bombing, Seagal escorted them to their meetings. According to Representative Dana Rohrabacher, "Seagal opened some doors."
Seagal praised Putin's annexation of Crimea, saying Ukraine is run by fascists and needs a leader like ol' Vladdy to liberate it. He also appeared at a 100,000-person strong motorcycle rally in Sevastopol, Crimea, in support of Putin. When Seagal called Putin "one of the greatest living world leaders," Estonia revoked an invitation for him perform at a blues festival there.

Did this surprise you?
He Likes to Establish Himself as Alpha Male
Steven Seagal seems to be very insecure. He tries to establish authority over all other people in any situation (except probably with Putin, because does he really want a nuke up his ass?). According to John Leguizamo, things got a little hairy when the two were cast in Executive Decision.
We were in rehearsals for Executive Decision. I'm playing his Master Sargeant and we come in for rehearsals and he says, 'I'm in command. Everything I say is law. Anybody doesn't agree?'

I was like, 'Bwahahaha.' I started cracking up because he sounded like a retard and he came up and he Taekwondo'ed my ass against the brick and he [hit me with his elbow]... He's six-foot-five and he caught me off guard and knocked all of the air out of me and I was like, 'Why?! Why?!' I really wanted to say how big and fat he was and that he runs like a girl, but I didn't because all I could say was, 'Why?!'
Leguizamo incorporated this story into a stand up routine, which really pissed ol' Stevie off. "His publicist told my publicist that he wants to punch me out," the actor revealed. Seagal also pulled his alpha routine on the stunt co-ordinator of Exit Wounds.
I was training DMX on the soundstage and Seagal showed up and was throwing a few guys around on some mats... I waited till he was finished and walked over and introduced myself. I figured 'Why wait, he's going to see me around anyway?' But I wasn't wearing a cup. I had left it in LA.

So I stood kind of sideways just in case he decided to suddenly kick me in the family jewels. During the conversation he moved to where he was standing square with me. So while I was chatting with him I slowly moved back to where I was semi sideways again. He moved again to square up with me. I'm thinking, 'This is not happening.' So I switch to where my right foot was forward, turning sideways again the other direction.

I was doing this very subtly. He had that 'look' in his eyes as he squared up with me again. I smiled, folded my hands in front of my groin and said I had to get going and walked away. It was very weird.

Did this surprise you?
He Has a Way with Women. A Very Bad Way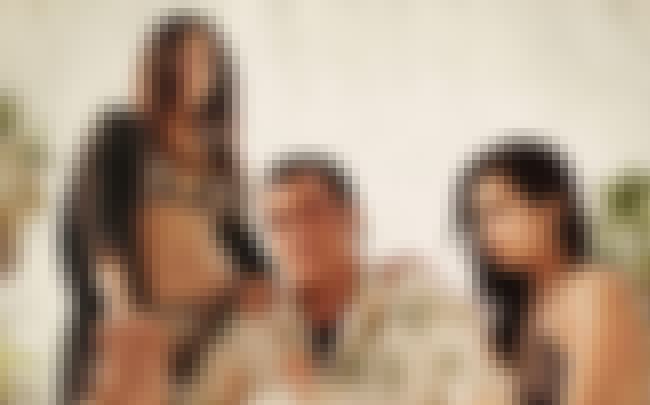 Steven Seagal is a movie star. It should be easy for him to hook up with lovely ladies, like all the characters he plays in his movies. But he just keeps messing this up.
He sexually harassed Jenny McCarthy in a bizarre and repulsive encounter she describes thus:
I'm listening to him go on and on about how he found his soul in Asia and is one with himself and whatever. When I said, "Well, I'm ready to read," he said, "Stand up, you have to be kind of sexy in the movie and in that dress, I can't tell." I stand up and he goes, "Take off your dress."
He also sexually harassed Ray Charles's granddaughter, Blair Robinson ("It became clear to me that he wanted and expected sexual favors as part of my job duties."). And four office assistants on the set of Out For Justice, a movie that could be construed as a sexual assault on the art of cinema. His ex-wife, Kelly LeBrock, was so frightened after their divorce she basically went into hiding in the wilds of Santa Barbara.
On top of all that, a former assistant filed a lawsuit against Seagal, alleging sexual harassment, sex trafficking, false representation about employment, retaliation, and wrongful termination. According to Jiu-Jitsue Times, "Kayden Nguyen accuses the actor of sexually abusing her three times, and in one situation, she had to escape Seagal's home in New Orleans. Nguyen claims Seagal keeps two Russian attendants who have to be ready for him at all times."

Did this surprise you?