Graveyard Shift
Luk Thep, Or Child Angels, Are Dolls Said To House Children's Souls

Updated August 8, 2018
5.7k views
12 items
Realistic dolls like those in the American Girl line, or "reborn babies," or weird ones you can buy on eBay, might seem creepy, but at least they don't contain the spirits of dead babies. In Thailand, dolls known as Luk Thep, which means "child angel," have become a trend. Adult "parents" carry around these companions, which supposedly have human souls.
So what's the story behind Luk Thep dolls? Thai people don't see Luk Thep as creepy, cursed dolls. No one knows exactly when the trend started, but celebrity endorsements and special seating arrangements on some airplanes have made the dolls more popular. People clothe, feed, and converse with these Thai spirit dolls as a way to improve good fortune, fill a void, or add happiness to their lives.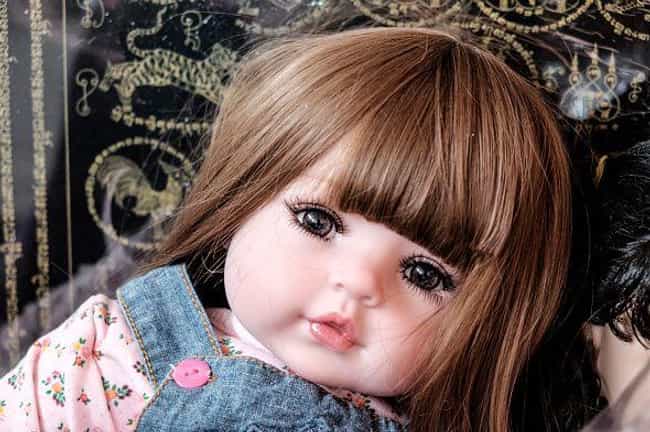 Souls Are Invited To Enter The Dolls
Luk Thep dolls are unique because they've been 'spiritualized,' meaning the soul of a deceased child has entered them. The idea is similar to the Thai practice of Kuman Thong, in which the remains of an unborn child are placed into a figurine to bring blessings into a home.
In the case of Luk Thep, however, the soul of a deceased child is invited to enter a chosen doll. Buyers can adopt one that has already undergone this process or take their purchased doll to a monk who will match it with a soul. This process of "animation" is supposed to breathe life into the doll, bringing it on par with a living being.
Mama Ning Started The Trend
Mananya Boonmi, known as Mama Ning in Thailand, is the alleged originator of the Luk Thep trend. Mama Ning claims a doll she purchased years ago suddenly began sending her signals that it wanted to help her struggling souvenir business. After "sensing" the doll's intentions, Mama Ning started treating it like a human, speaking to it out loud, purchasing clothing for it, and even sharing her meals with it.
Her business picked up after these actions, and Mama Ning credits the success to her change in attitude toward the doll. Mama Ning's home is now full of Luk Thep dolls, which she makes and gives to people through an adoption process that individually matches each doll with a parent. Mama Ning also oversees a traditional Wai Khru ceremony each year where doll owners can meet and pay respect to her for helping their lives in some way.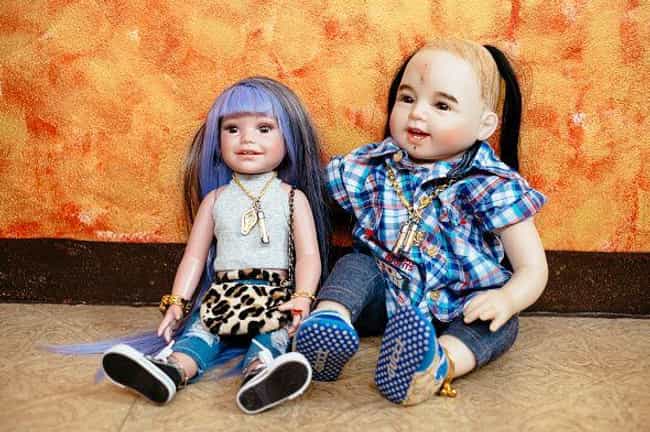 Most Luk Thep Get Extra-Special Treatment From Their 'Parents'
Adults treat their Luk Thep dolls like living children. Owners buy them clothes and regularly change their outfits, hold conversations with them, share secrets, and give them gifts - all activities said to honor the child's soul housed within the doll.
Some Luk Thep owners even schedule play dates with other dolls or hire babysitters to care for them. Restaurants occasionally cater to the trend, allowing customers to bring in their dolls and order items off the children's menu. With more people adopting their own Luk Thep, the sight of grown men and women hanging out with dolls has become less bizarre.
People Adopt Luk Thep To Bring Good Fortune Or Fill A Hole In Their Lives
For many Thai people, honoring the deceased soul within a Luk Thep doll is a way to ensure good fortune for themselves and their family. Some people post pictures of their dolls with winning lottery tickets, and business owners will often keep a doll at their workplace for good luck.
For others, Luk Thep dolls provide healing, whether their owners struggle with addiction and need something to hold on to, or have lost loved ones and want something to soothe their emotions. Couples unable to have children adopt dolls to fill a void or bring them happiness.