Total Nerd
Easter Eggs You Probably Missed on Marvel's Luke Cage

7.4k votes
1.2k voters
544.8k views
25 items
Who's ready for some Luke Cage easter eggs?? Netflix's newest Marvel show has been out for a few days now, so if you're a normal person with good taste, you've probably seen a couple of episodes. If you're a fanboy (or girl), you've probably watched the whole series two and a half times and dissected each episode like a frog in Biology class. Either way, there's still a few references you may have missed.
That's right - character shout-outs, costume call-backs, and comic events made live - we've got them all here! You hear what she said about Jessica Jones? You catch Stan the Man in his tiniest appearance yet? You know why Dapper Dan is so damn dapper??
Whether you do or you don't, read our easter hunt and vote up your favorite eggs. Then watch Luke Cage a third time with the knowledge and enjoyment that only fanatical, obsessive-compulsive info-stalking can provide! Time to familiarize yourself with the easter eggs in Marvel's Luke Cage!
The Hip-Hop Tailor of Harlem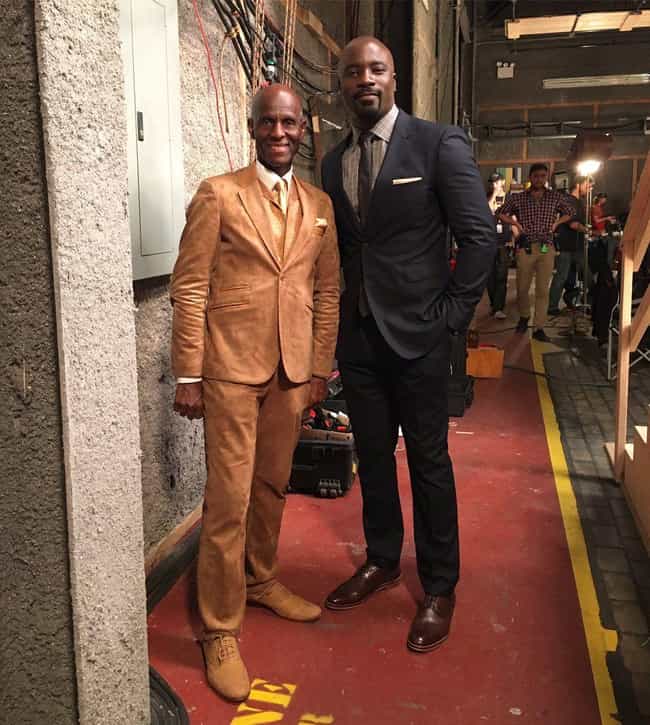 While preparing for Pop's funeral, Bobby Fish tells Luke he needs some nicer duds and pays a certain tailor to spiff him up. This tailor is none other than Harlem's Dapper Dan, the most stylish urban clothier of the '80s and '90s, who outfitted everyone from Big Daddy Kane to Run DMC. While picking up his infamous "Don't Believe the Hype" jacket from Dan, Mike Tyson knocked out opponent Mitch Green in front of his store. Now this is one cat worthy of a Luke Cage cameo.

Is this cool?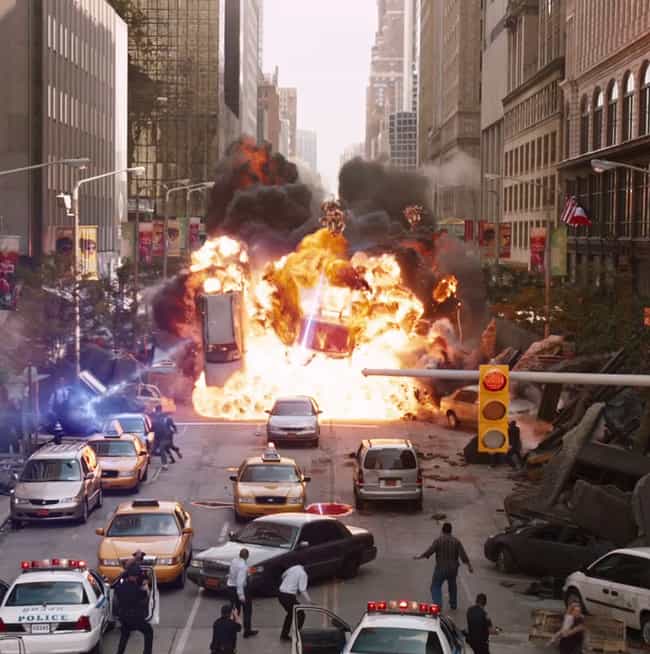 A couple of times during the course of the show, characters make reference to "the incident." A kid on the street is selling footage of it. Claire's mom talks about it involving aliens, magic hammers, and green monsters. They are, of course, referring to the Chitauri invasion of New York City that happened during the first Avengers movie.

Is this cool?
Comic fans will recognize Misty Knight, a police officer and central protagonist on Netflix's Luke Cage, as the comic book hero and longtime girlfriend of Danny "Iron Fist" Rand. Which makes her one-night stand with Luke all the more awkward. More to the point, Misty gets shot in the arm by Diamondback during the show, and Claire Temple warns her that the arm might have to be amputated. This may foreshadow the creation of a bionic arm, which her comic book counterpart has had for some time now.

Is this cool?
Exploiting Blaxploitation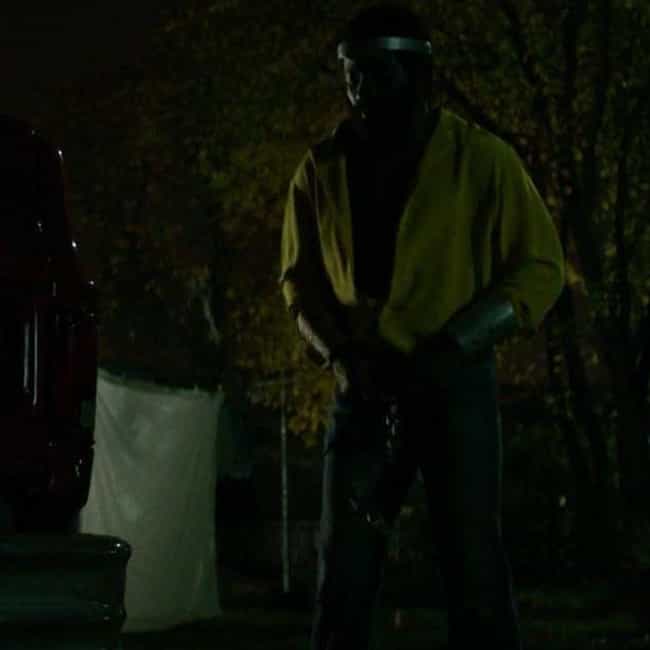 After Luke literally BREAKS out of prison and swims to shore, he steals some duds from a clothesline to replace his prison jumpsuit. The top he takes is an extremely low-cut, gold-colored collared shirt (or possibly a blouse). Coupled with the silver armbands and headband ripped from the tank that gave him his powers, Luke looks exactly like the comic book version of himself from his early Blaxploitation days. His reaction to seeing his reflection in a car window? "You look like a damn fool."
Is this cool?